This puzzle can help determine your level of logical reasoning. And according to studies, 75% of people won't be able to find the right answer. Why? Simply because it is not so simple as it seems.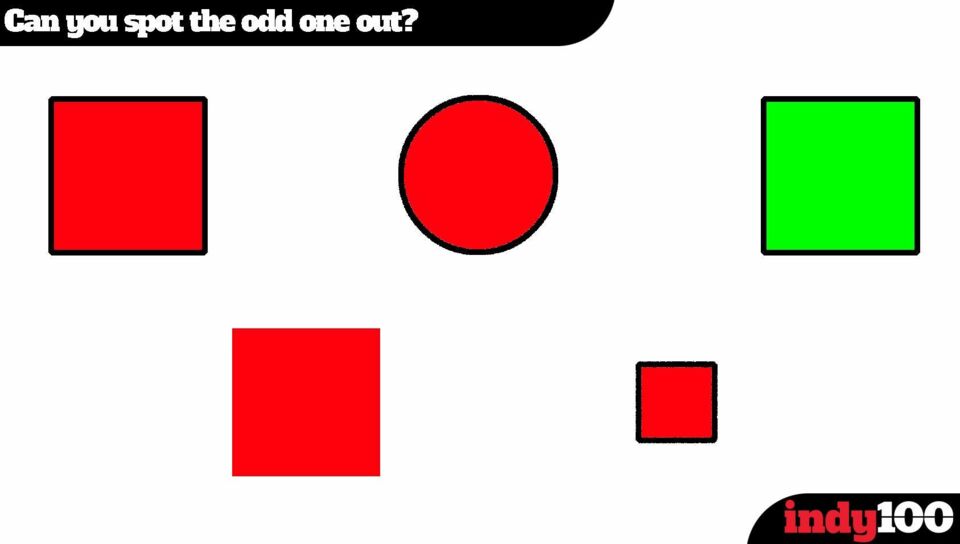 5 shapes, one outlier
We have a red square with a white outline, a red square, a red circle with a white outline, a green square with a white outline, and a small, red square with a white outline.
Some people will probably choose theonly shape that doesn't have a white outline. Others might opt for the only circle. Or the only shape that's green. Then, there'll be those who choose the smaller square. Which shape did you choose?
The right answer
As a result, because 75% of respondents don't choose the correct answer! Did you? If you chose the right answer, chances are this isn't your first puzzle. Why don't you try out your luck with this one, then?
Watch the video to find out which shape really is the odd one out.