Deep Dive Dubai is the world's deepest diving pool, and it's almost 60 metres deep. It has broken the Guinness World Record, stealing the position from DeepSpot Poland, which is a minuscule 15 metres in comparison. The pool opened up to the public last month, and it's located 15 minutes away from the centre of Dubai.
According to the company, the pool is filled with the equivalent of six Olympic-sized swimming pools and the water temperature is always kept at a comfortable 30°C so that divers can jump in wearing a thin wetsuit or swimming suit. After it was inaugurated last month, Dubai's Crown Prince Sheikh Hamdan, who is an avid diver himself, was one of the first to visit the attraction.
Man-made Atlantis
If you ever get to explore the depths of the pool, you'll quickly learn that it was designed for the world of Instagram.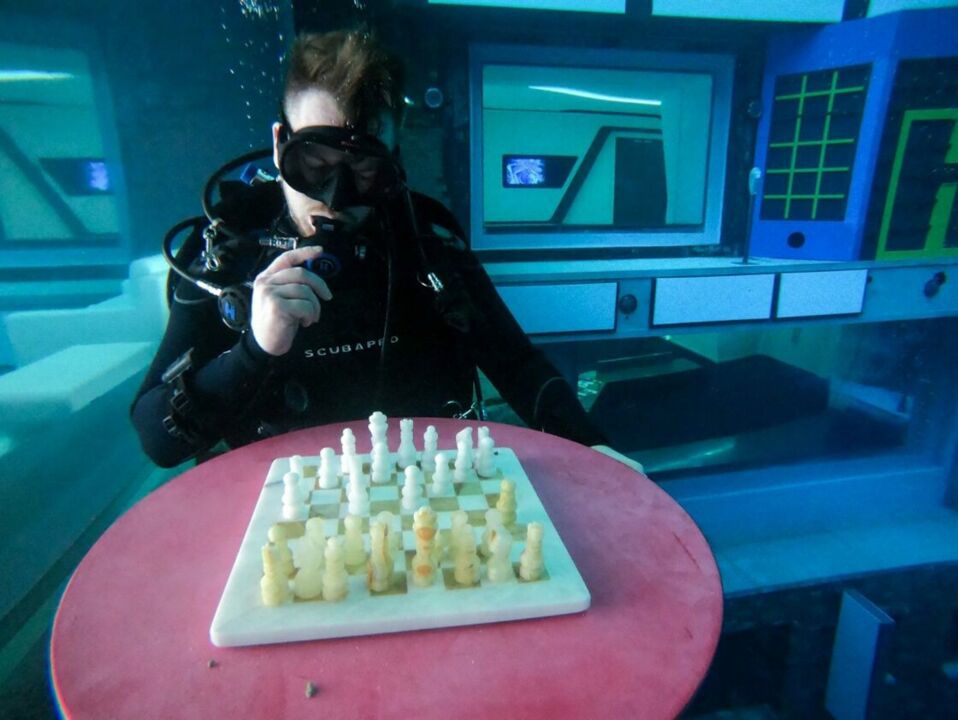 The venue is filled with all sorts of props and decoration, just like the chessboard pictured above, for divers to pose with. It's also equipped with state-of-the-artlighting and sound systems to accurately represent the real underwater experience. Given all the effort and money they put into it, it comes as no surprise that the pool is also an underwater film studio that has an editing suite nearby.
More than just a pool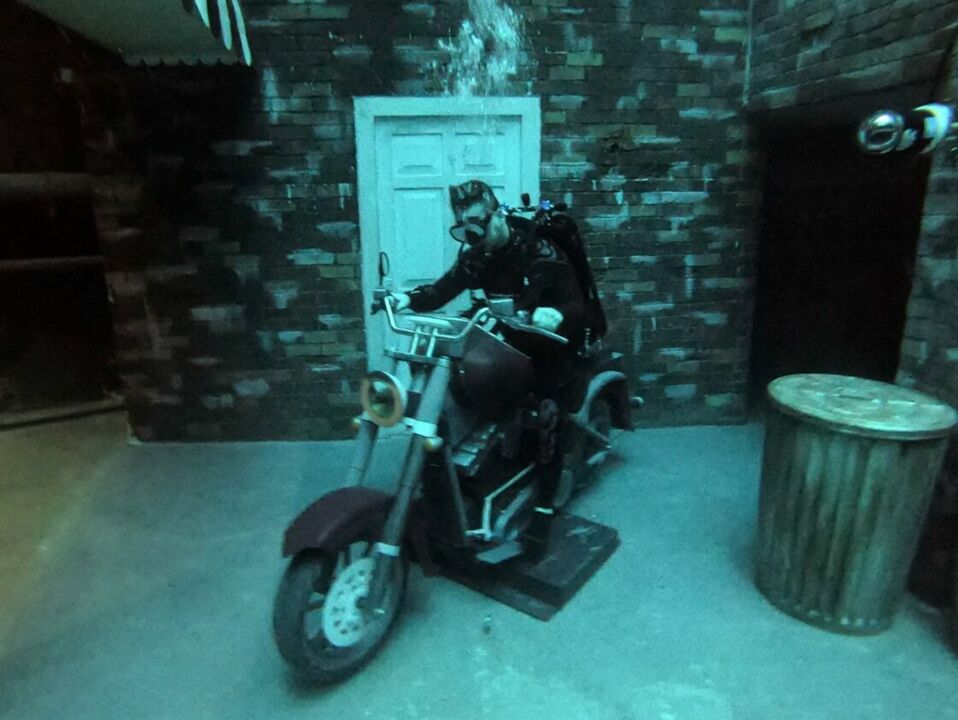 Every underwater cave and room has a different theme, and divers can find an array of interesting activities to do in each one of them. Deep Dive Dubai's director, Jarrod Jablonski, says that the pool is so much more than just a pool. He added:
There are quite a few diving pools in the world that are deep, but this one is so much more interesting.
An hour-long dive session can cost anywhere from £98 to £298, and Deep Dive also offers diving courses for amateurs and courses for more advanced divers.
To ensure safety and security, cameras have been placed throughout the entirety of the pool. There is also an oxygen chamber to treat divers in case of an accident.
Do keep in mind that if you are planning to visit the city's famous Burj Khalifa right after the dive, the company recommends that you wait 18 to 24 hours before 'climbing heights above 300 metres.'