Over time, dirty socks accumulate a large amount of bacteria which can cause a foul odour that is difficult to get rid of. This smell can then fester and create some uncomfortable situations—especially if you're taking your shoes off in a public setting. To avoid the awkwardness of having smelly feet, here are some techniques you can use to get rid of the stink in your socks!
What temperature should you wash your socks?
If you're using a washing machine to clean your socks, you should always put them at a minimum temperature of 60 degrees. This will ensure that all the bacteria will be gone for good.
Read more:
⋙ How often should you be washing your jeans?
⋙ Expert reveals how often you should wash your towels
How often should you wash your socks?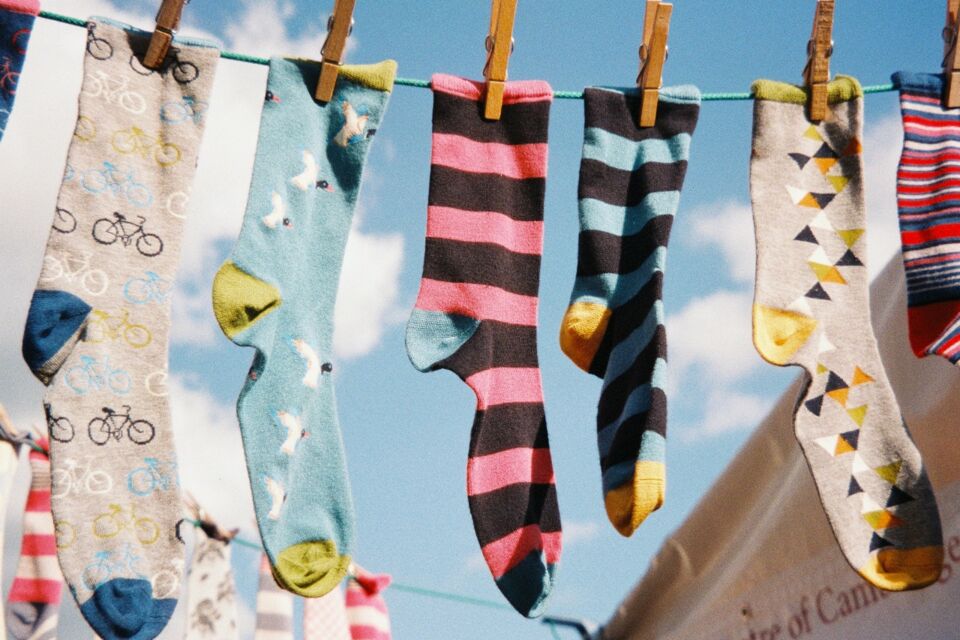 Do you wear one pair of socks more than one time before washing them? That's a habit you should probably avoid. It's recommended that you wash your socks every time you use them. If you're really desperate then you can wear them two times maximum, but no more than that!
What products should you wash stinky socks with?
If you're having a hard time removing the stink from your socks, then try using baking soda or white vinegar to reduce the odour. Add a cup of either of the ingredients to your washing machine and you should have squeaky clean socks.
⋙ Read more: Doctor explains why we should actually be wearing socks to bed
How can you effectively wash dirty socks without a washing machine?
Not everyone has access to a washing machine, but you can still make sure your socks are prim and proper without it. Here's what you can do:
Wash your socks in warm water with detergent
Rub gently to remove all the dirt
Let it soak for about 30 minutes
Then, rinse thoroughly with clean water, wring the water out, and let it dry