Disney+ will officially go live in the UK and seven other European countries on March 24th, quickly followed by India on March 29th. Even though we still have a month to wait, sign-ups are already open – you can get your subscription now, ahead of the launch, and save money.
Pre-ordering a yearly subscription now will cost you only £49.99 for 12 months' unlimited access. On March 23rd the annual cost will permanently rise to £59.99, so it makes sense to save a tenner by ordering soon. This is particularly true if you're a Marvel or Star Wars fan – there are plenty of releases in both franchises coming up and they're going to be Disney+ exclusives, so you know you'll be getting a subscription sooner or later.
So before you continue reading, do yourself a favour and sign up by clicking here and take advantage of limited time pre-sale price!
The other piece of good news is that this subscription price gives you instant access to everything on the platform. Like Netflix – and unlike Amazon Prime – Disney+ doesn't separate its content into standard and premium, and doesn't require additional payments once an account has been activated and paid for. Following Netflix' model, Disney+ uses a tier system – revolving mostly around the number of devices or screens you can use for simultaneous streaming.
More than Disney classics
If the word 'Disney' makes you think of nothing more than kids' entertainment and, more recently, Star Wars – and neither catches your interest – first of all, we're not judging, and secondly: there's more to the platform than this.
A quick Google search of Disney subsidiaries should be enough to indicate that Disney+ is more than animated features and Baby Yoda. As well as owning Pixar, Disney has the rights to the Marvel universe, and owns 20th Century Studios and Touchstone Pictures, among dozens of other entirely non-animation and non-Star Wars production companies. As of last year, Disney also owns National Geographic – so there's plenty to look forward to on Disney+ for all the documentary lovers out there.
So, without further ado, let's take a look at our most anticipated films and series on Disney+ UK. And a quick tip: if you see a series in the article that has you chuffed, go ahead and click on its photo to jump directly to thespecial promo page!
The Mandalorian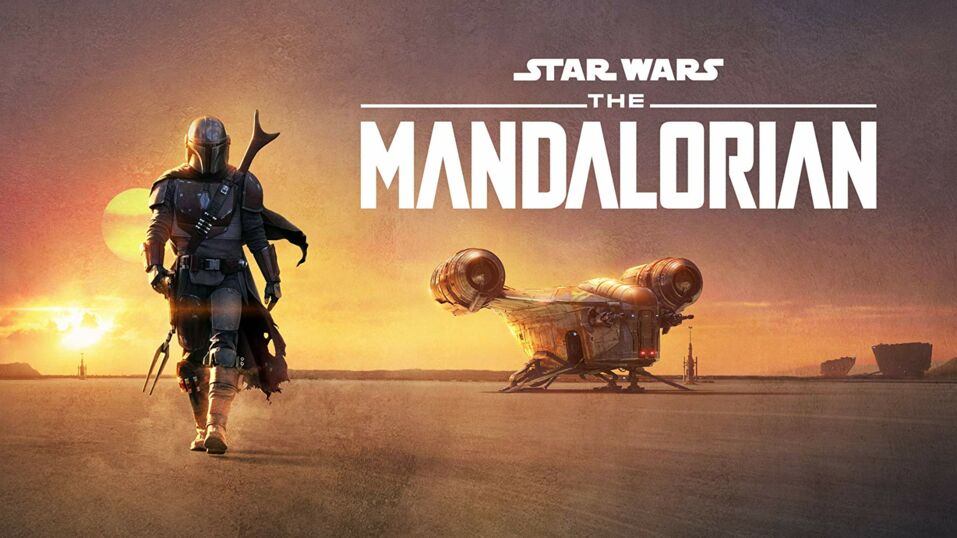 You knew this was coming, and that it would make the top of the list. The Mandalorian is a space-Western series set in the Star Wars universe, taking place five years after the fall of the Empire and the events of Return of the Jedi (Episode VI). Starring Pedro Pascal in the lead role of a bounty hunter, the first season comprises eight episodes – which will begin rolling out in the UK market when Disney+ goes live. The second season has already been confirmed and is scheduled to premiere in the last quarter of 2020.
If you've still got some Star Wars catching up to do, rest assured that Disney+ includes every film in the franchise released to date. Two further Disney+ exclusive series are also in the works: the Cassian Andor Project, with Diego Luna returning as his character from Rogue One, and the Obi-Wan Kenobi Project, starring Ewan McGregor.
Encore!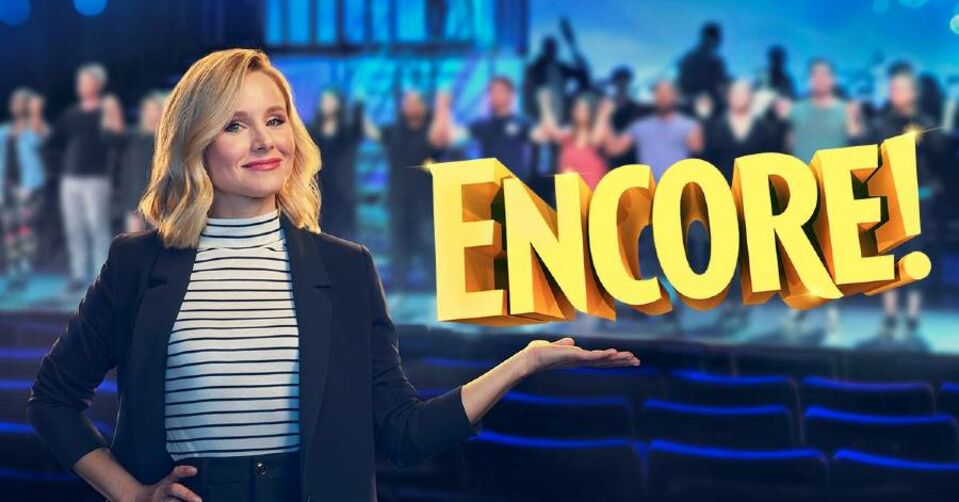 If you've enjoyed Kristen Bell's performance as Eleanor Shellstrop in The Good Place, Disney has something for you, too. The actress takes centre stage in the Disney+ reality series Encore!, where it is her task to reunite the cast members of a high school musical years after they've left school. The goal is to recreate the original production with as many of the original performers as possible.
Sounds fun, right? The idea for this kind of show came about in 2017, when ABC (also owned by Disney, by the way) aired the original special, reuniting the cast of a 1997 production of Into the Woods.
Now, you can watch twelve episodes of the series – so far – each set at a different high school and each recreating a different musical production from years past, as far back as 1975 (Anything Goes, in case you're wondering).
Side-note: if you're a fan of high school musicals, another Disney+ original soon available in the UK is a series based on… High School Musical.
The World According to Jeff Goldblum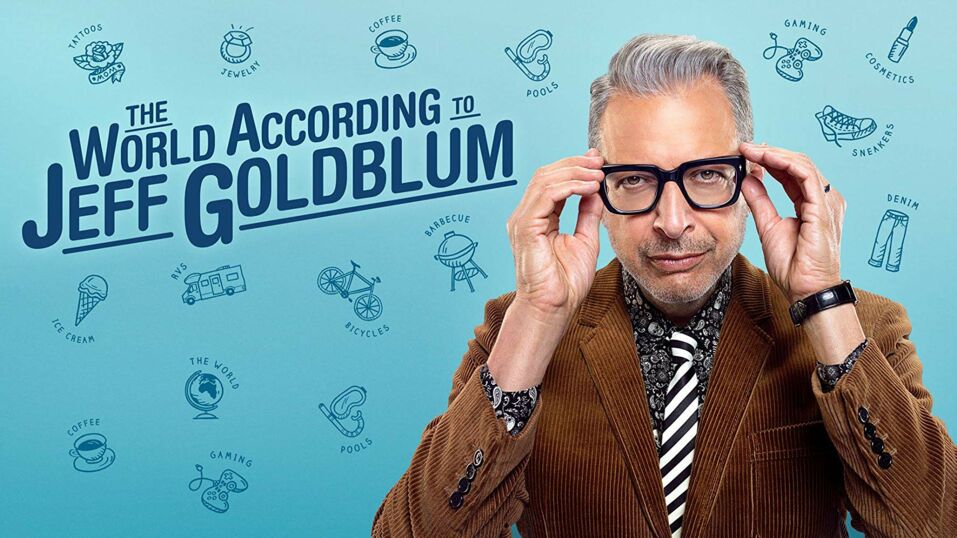 Whether you love or hate Jeff Goldblum – oddly, there seems to be no in-between – you can't deny he's got a hell of a lot of charisma. Clearly aware of the buzz around his public persona, Disney+ decided to hand Goldblum his very own docuseries.
Over the twelve episodes of the first season, Goldblum sets out to deliver original, surprising insights – both subjective and factual – on familiar, everyday objects, be it ice cream, tattoos, coffee, or sneakers.
Produced by National Geographic and available exclusively on Disney+, the series has already been renewed for a second season.
Marvel's Hero Project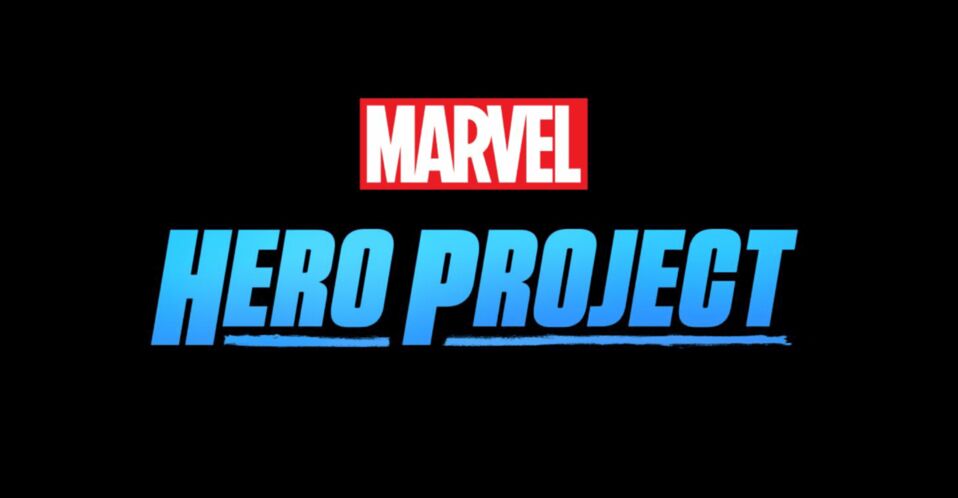 This one is something of a surprise. Rather than dealing with Captain America, Thor, Hulk, or Spider-Man, this series tells the stories of real-life heroes.
Each episode follows young people who are making positive changes in their communities – from spreading awareness about abuse to launching support groups and fighting for the rights of minorities. Every hero featured in the series will also have their very own Marvel comic!
Of course, Marvel's fictional superheroes will also get plenty of attention on Disney+. In addition to existing films set in the Marvel universe being available to stream, several exclusive projects are in the works. These include The Falcon and Winter Soldier – due for release in August 2020, WandaVision – December 2020, Loki – Spring 2021, What If? – Summer 2021, and Hawkeye – Fall 2021.
As if these weren't enough to keep Marvel fans satisfied, four other superhero movies are awaiting release dates – Ms. Marvel, She-Hulk, Moon Knight, and Marvel's 616. Lots of superhero action to go around.
Togo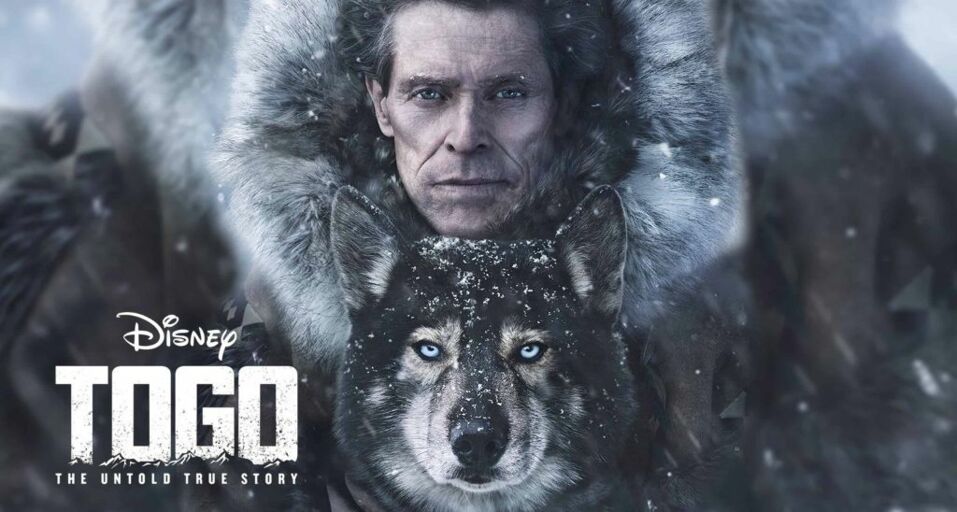 It wouldn't be Disney without an epic, heart-warming story – and warming of any kind will be needed, for this is a tale set in the freezing cold Alaskan winter. The film, starring Willem Dafoe and Julianne Nicholson, tells the true story of the champion dogsled trainer Leonhard Seppala. In 1925, Seppala and the undersized, aging husky named Togo set out on a deadly, 600-mile journey to bring a cure to the epidemic raging in their home town of Nome. Just based on this short synopsis, you can tell it'll pull on your heartstrings to their very limits.
Released just in time for Christmas in 2019 as a Disney+ exclusive, the film was loved by critics and the public alike – with a 97% audience score on Rotten Tomatoes, 8.1/10 on IMDb and 4.9/5 on the Google audience rating scale.
For more dog-related movie entertainment on Disney+, you can look forward to the live-action remake of Lady and the Tramp – another original on the platform.
Lizzie McGuire reboot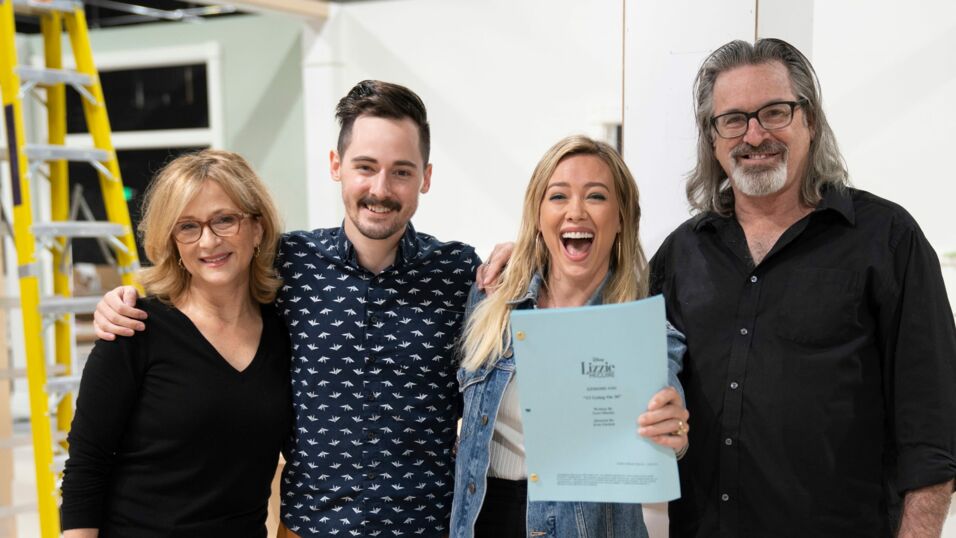 Highly anticipated particularly by those who were fans of Lizzie while growing up, this series reboot is set to release as a Disney+ exclusive sometime in 2020. By way of a pleasant surprise, almost all of the original cast of the series (which premiered on Disney Channel in 2001) have confirmed their return for the reboot.
And so, Hillary Duff will come back to the title role, with Robert Carradine and Hallie Todd returning as Lizzie's parents and Jake Thomas reprising his performance as her brother Matt. In the most recent update, it was confirmed that Adam Lamberg would also star in the series, in his role of Lizzie's friend Gordo.
Since almost 20 years have passed since Hillary Duff portrayed the 13-year-old Lizzie struggling to navigate the realities of high-school in the original series, it's unsurprising that the reboot is set to pick up when the main character is in her 30s.
Due to Terri Minsky unexpectedly leaving her role as the show's creator, production is currently on hold. But the project is not about to be cancelled, so we're looking forward to finding out the premiere date soon!
…and thousands more
The list of films and series available on Disney+ seems almost endless, with brand-new Pixar shorts (including Monsters at Work, a spin-off of Monsters Inc.), non-fiction features and shows, and all the comedy, drama, and action thrills imaginable, across thousands of titles. The only piece of potentially not-so-great news is that while the U.S. (and most other) versions of Disney+ include all seasons of The Simpsons, the show might not be accessible in the UK via the platform. This is due to Sky holding the rights to broadcast the show in the UK.
A contender to Netflix
Disney+ has proven a tremendous success in the U.S. and the other five countries it was introduced to in November (Canada, New Zealand, Australia, Netherlands, and Puerto Rico). The company reported over 10 million subscribers within the first day after the launch, and by early February, the figure has risen to almost 30 million. The platform's affordability and the immense library of media made available by the company make Disney+ the first serious competitor to Netflix.