Three days a week for the whole month of August, the government scheme 'Eat Out to Help Out' offers diners with a 50% discount capped at £10 per head. But, there are some hacks that could make your discounted meals even cheaper.
The money-saving scheme was put in place to promote people to return to restaurants, bars and cafes in order to support the hospitality industry after months of closure, although it must be noted that the discount does not apply for alcoholic drinks.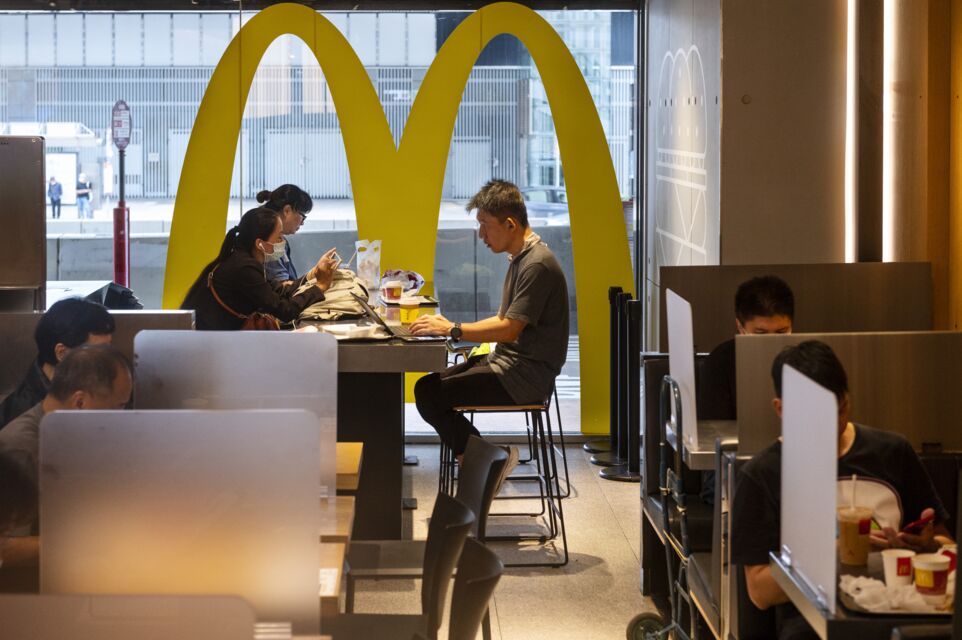 'Eat Out to Help Out' was initially proposed back in July by Chancellor Rishi Sunak who claimed that the initiative could help out 1.8 million employees across the country.
The 50% off discounts are offered at over 72,000 establishments and can be used on top of the six month VAT discount. But, there are some further hacks that can be applied at chain restaurants to get your meals even cheaper.
The best 'Eat Out to Help Out' Hacks
KFC: 9 piece chicken bucket for £2.99
KFC recently reintroduced their 'Chicken Tuesdays' deal where you can get a 9pc bucket of chicken for just £5.99 instead of the usual £15.57.
The amazing thing is the deal falls on the same day as the 'Eat Out to Help Out' scheme making taking that 9pc bucket even further down to just £2.99
Pizza Hut: £4 buffet
This hack requires the help of Meerkat Meals. If you have insurance through Compare the Market then you also have access to extra meal savings through the Meerkat Meals app.
For example, a Pizza Hut buffet would normally cost £17 for two people provided you take advantage of their mid-week before 3 pm deal. But, if you use the Meerkat Meal's two for one special this can be taken down to just £8.50 for two.
Then apply the 'Eat Out to Help Out' discount and your buffet for two will cost a total of just £4.25!
McDonald's: £1 burger and fries
Maccas already runs a little deal where you can get a Big Mac and medium fries for just £1.99 if you fill out an online survey about your meal.
If you check an old McDonald's receipt you will find a 12 digit code at the bottom that can be entered into the company's Food for Thought website.
Then once you have completed the survey you will be given another 5 digit code to write on the original receipt. Then, take it with you to your local McDonald's and hand it over when you place your order and you can get a Big Mac and fries for £1.99.
But, due to the new scheme, hand in the receipt on a Monday, Tuesday or Wednesday and you can get the burger and fries for just £1.
Burger King: £1 Whopper burger
Burger King is currently running a deal where you can get a Whopper for £1.99 instead of the usual £4.49 if you have the Burger King app.
Log in with your details and you will find the Whopper deal under the 'Offers' section. Just show the code at the till to take advantage of the savings.
Then, with the 'Eat Out to Help Out' programme the cost of your Whopper will drop to a further £1!
Toby Carvey: £2.74 dinner
Currently, Toby Carvey is offering a 25% off discount on food (not including drinks) if you sign up to their online email updates. Once you sign up you will receive a code to use.
So, just show the code on an 'Eat Out to Help Out' day and you can get a further 25% off your already half-priced meal.
Toby Carvey normally charges around £7.29 for its mid-week carvery and with your now 75% discount that price will go right down to just £2.74
Wetherspoons: £4.23 steak and chips
Every week Wetherspoons runs a Tuesday Steak Club promotion where customers can get a 6-ounce sirloin steak, fries and a soft drink for just £8.45.
But, with the new scheme put in place this discount plummets further to just £4.23.