For the players of Paris Saint Germain (PSG), the salaries are astronomical. The salaries of 10 of the players have been revealed. Among them, that of the famous striker Kylian Mbappé.
Discover our latest podcast
The monthly salary of Mbappé revealed
While Mbappé could be sanctioned due to his boycott of the French team's sponsors, the revelations about his monthly salary at PSG suggest that these should not impact his lifestyle. Not only is he among the 10 best paid players of the club, he is in the top 3. After Neymar and his €4,083,000 gross monthly salary, Lionel Messi and his €3,375,000 gross monthly salary, Mbappé earns a gross monthly salary of €2,220,000, according to L'Équipe estimates.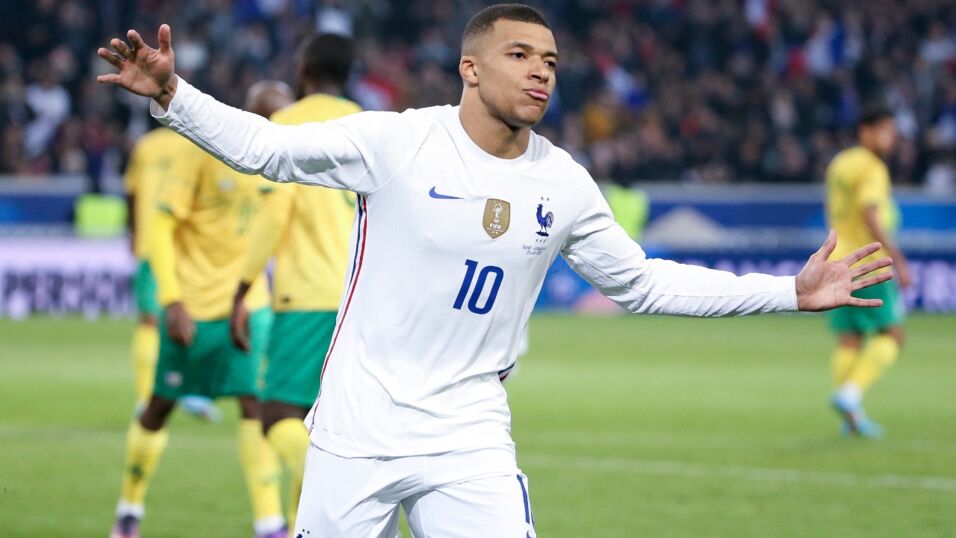 In contrast, the Portuguese football superstar Cristiano Ronaldo, receives €2.6 million gross monthly. According to the calculations of The Sports Daily, the average salary of a PSG footballer is €990,000, while for other Ligue 1 teams, it would amount to €100,000. A very attractive salary that could weigh in the balance, as Mbappé desires to leave the Qatari club for Real Madrid.
Mbappé's alleged girlfriend, Emma Smet
If the playerearns a 7-figure salary every month, his alleged girlfriend Emma Smet could see her net worth skyrocket as well. The French actress, well known for her role in Here It All Begins, has seen her number of followers on social networks double since the rumours of her relationship with Mbappé.
Read more:
⋙ This football legend is being tipped for I'm A Celeb 2021
⋙ Josh Cavallo: Support floods in for first openly gay professional football player
⋙ Maradona: His lawyer claims the football player's medical treatment was 'very bad'
Followed by more than 322,000 people, Smet could become the new influencer that brands are searching for. Product placements could earn her a considerable amount of money, up to several tens of thousands of euros per month. It could be assumed that Smet will also be spoiled by her 22 year old boyfriend!
This article was translated from Oh!MyMag FR.