A woman, who says she's been having 'spine-tingling orgasms' from her ghost-lover, worries he might kill her. Brocarde, 38, first hit it off with her phantom lover when he revealed himself to her one cold and stormy night as sleep eluded her.
A Soldier's Visit
She told Oxfordshire, her love interest, Edwardo, was a Victorian soldier who died at the young age of 35 after falling down a well. Brocarde said, he made himself known to her that night and has been coming around regularly since then.
As someone who is sceptical of the paranormal and had dismissed many ghostly encounters in the past, she said 'meeting' Edwardo was a turning pointing in her life.
I was lying in bed, unable to sleep... I rolled from side to side in bed, trying to switch off from both the storm and an argument I had had with one of my friends. Then out of nowhere I felt a warm sensation in my heart, it was burning hot. I touched my chest, and it was roasting, clammy almost, and the warm sensation ran down throughout my body. Then the whole room fell cold.
According to Brocarde, as she tried to reach out to turn on the bedside light, a force grabbed her hand to stop her. She continued:
I heard 'I love you' whispered in my ear and felt someone's breath, and a shudder down my spine. That's when Edwardo first introduced himself.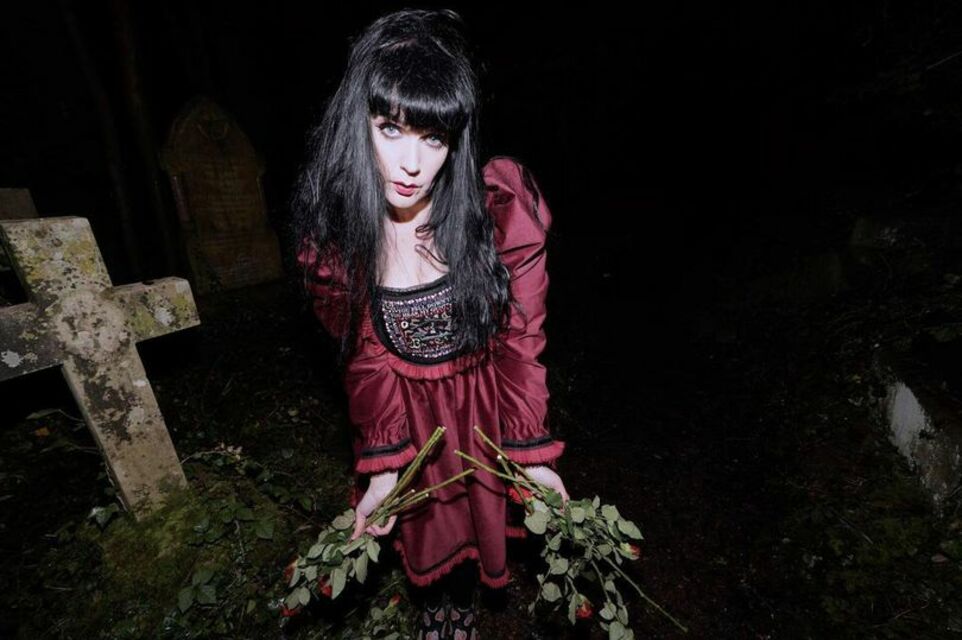 Ghosted by a Ghost
Since then, Edwardo has been a regular visitor in her home, showing up when she most needs him.
Brocarde said of her ghoulish lover that he makes her feel safe and comfortable and that she could be herself around him.
Our intimate moments are very empowering - he gives spine-tingling orgasms.
However, she says Edwardo would sometimes get angry and blow out the candle when they are having dinner, and she asks him to prove himself.
When I try to re-light it, it won't ignite, he'll just disappear - I get ghosted by a ghost," she explained. Days later, I'll notice love hearts in the steam on the shower.
In spite of this and the fact that her music has been inspired by her otherworldly love affair, she still harbours some concerns.
My biggest fear is that he'll expect too much from me and kill me, so I'm a spirit too. I love being alive, so deep down I know our romance is only fleeting - I'm just waiting for the day that he blows the candle out for good and ghosts me permanently.
Brocarde was not comfortable sharing her new relationship with friends and family, as he (Edwardo) fears being exorcized.