The incident occurred in Phnom Penh, Cambodia where Ung Limey was very upset about her recent breakup. The woman, who was 21 at the time, decided to pay a visit to her ex Leng Socheata, and together they took a little motorcycle ride. Little did her ex know what mayhem was about to come.
Ung hada secret plan to throw acid on her exes' head. But the young Cambodian clearly forgot about physics and not only did he acid reach its target, but it also flew back and got her on the face as well.
Not to mention the sudden pain caused Leng to crash the vehicle causing further injury to the both of them.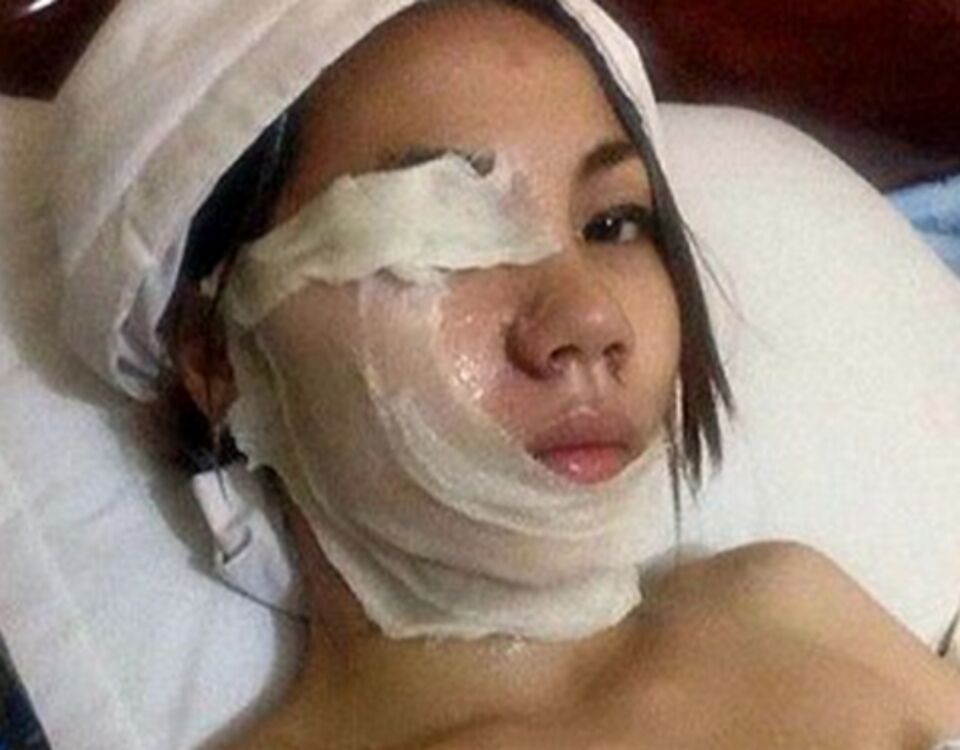 Socheata's family dished that they had pressured Leng to break up with the girl after finding out about her unsavoury past consisting of drug use and theft. The man's uncle, Sok Sorin, stated:
They separated for several days, but on Tuesday, the criminal came back to my nephew and they took a motorbike ride. She took the bottle of acid and poured it over his head, seriously injuring him.
Earlier that year,the strongest penalty ever chargedfor an acid attack in Cambodia was enforced when a man was sentenced to life in prison. It is unsure whether Ung Limey met the same fate as according to a police spokesman, she could not be found:
We have visited all of the state hospitals and there was no sign of her, and we suspect that means that she has been treated in a private hospital.
However, the policeman added that the woman wouldn't be hard to find as they were quite familiar with her. 'We know her very well, so I don't think it will take a long time to arrest her.'
It is unsure whether or not Ung Limey was arrested but one thing is for sure, acid attacks are never a good idea.