After this young boy lost his father, these police officers paid the perfect tribute
A few weeks after his father died on duty, this young boy was escorted by around 70 law-enforcement officers on his first day back at school.
A week after a police officer in Indiana, USA was discovered dead on duty; they decided to honour his memory with a big gesture.
His father's memory, honoured by his son
To make this time just that little bit easier, the police officers decided to accompany their colleague's son, who was barely 5 years old, on his first day back to school. Not wanting to go back alone, Dakota Pitts had asked his mum if one of his father's police friends would be able to go with him.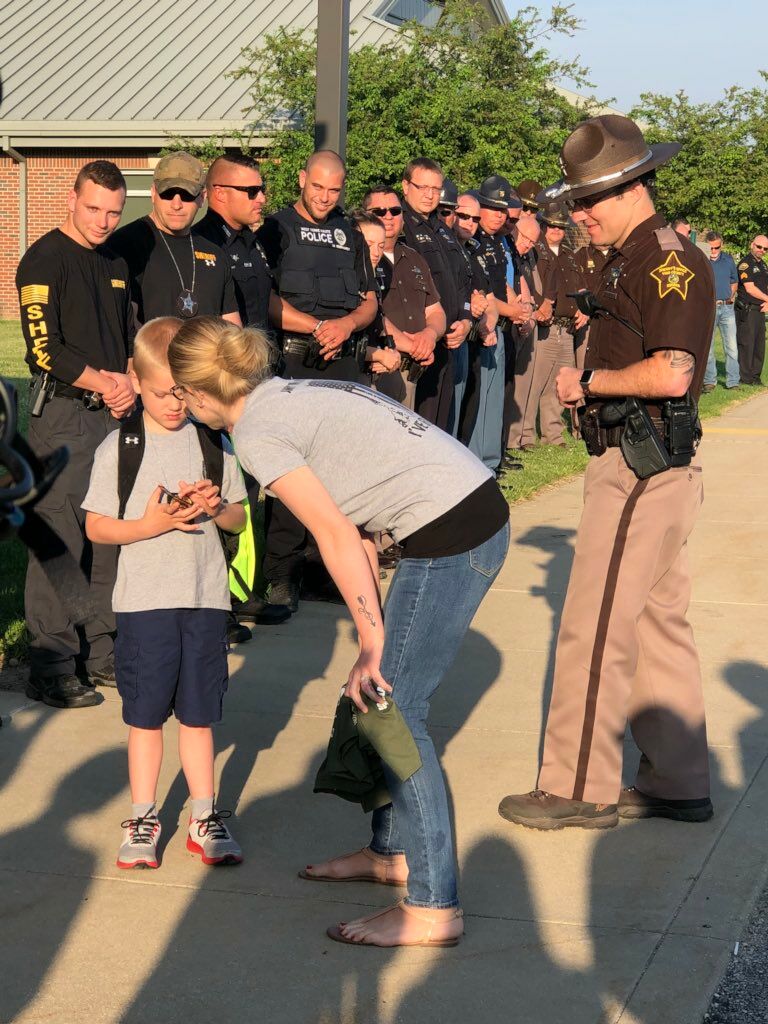 By the time he returned, there were 70 officers who had taken him up on this offer. The day he returned to class, the law-enforcement officials welcomed fallen officer Rob Pitt's son with a guard of honour before giving him his father's badge.
"Welcome back to school, bud," one of them greeted him.
This was a truly beautiful gesture that truly touched the hearts of many.
---