On the agenda of the World Heritage Committee meeting in China this week is a bid to have the slate landscape of Wales listed as a heritage site.
This would be the UK's 33rd heritage site and the fourth in Wales.
The committee has already awarded 30 new inscriptions to cultural and natural bids from all over the world.
The UK's bid is backed by Prime Minister Boris Johnson who describes the landscape as:
an area of remarkable uniqueness and breath-taking beauty. This distinctive corner of our country is already on the map, having sent its slate across Britain, Europe and even Australia, and a Unesco accolade would only propel it further.
The Grand Canyon, the Great Wall of China and Machu Picchu are also Unesco World Heritage sites
The Gwynedd slate landscape
The slate landscapes of Snowdonia in the north western Welsh county of Gwynedd are said to have 'roofed the 19th Century world' as slate from its quarries was exported around the globe.
This landscape became the leading producer of slate during the 18th century and by the 1890s, the industry employed just less than 17,000 people and produced 485,000 tonnes of slate a year.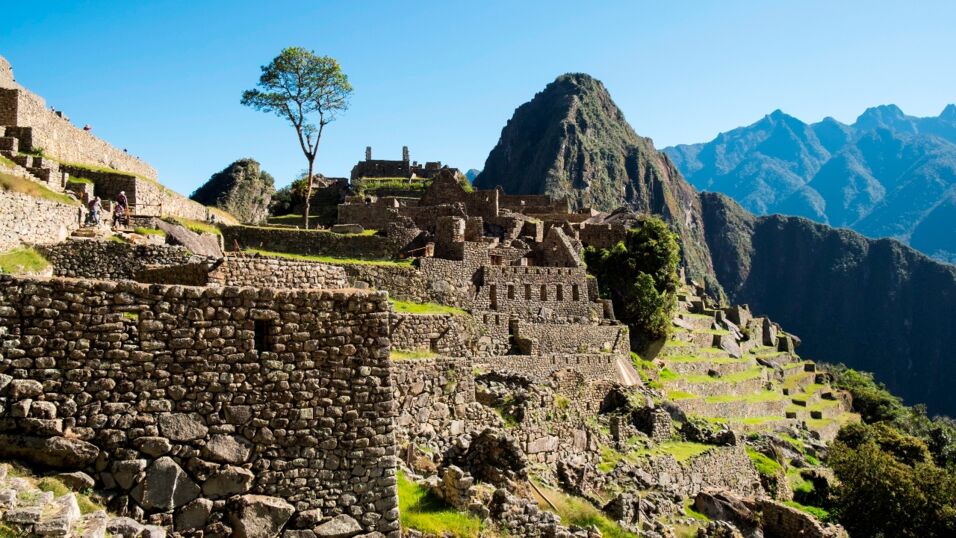 UK Heritage Minister Helen Whately said the bid to have the area on the elite list of heritage sites:
is an excellent way to recognise the importance of Wales' slate mining heritage and will bring benefits not only to Gwynedd but the whole of north Wales by attracting visitors, boosting investment and creating jobs.
Areas that have already been approved for inscription on the prestigious list this year include the Great Spas of Europe, the Dutch Water Defence Lines in the Netherlands and the Trans-Iranian Railway.