McDonald's does not hesitate to offer novelties in order to entice its customers. After the return of the Royal range, the chain decided to release a brand-new Sundae flavour. This one is limited edition and might surprise fans.
A new Sundae at McDonald's
McDonald's is one of the favourite fast-food restaurants globally and is constantly innovating to attract its customers. For this, the chain tries to be more respectful of the environment by offering some organic products as well as vegetarian burgers.
McD managed to stand out with her few desserts, like Sundaes. This vanilla ice cream is a must-have! Chocolate sauce, caramel, strawberry-the Sundae delights McDonald's customers.
Thus, for this month of February, the fast-food giant has decided to release a brand-new flavour that will surprise and even disgust a few.
This time, McDonald's hit hard with the all-new 'Cilantro Sundae!'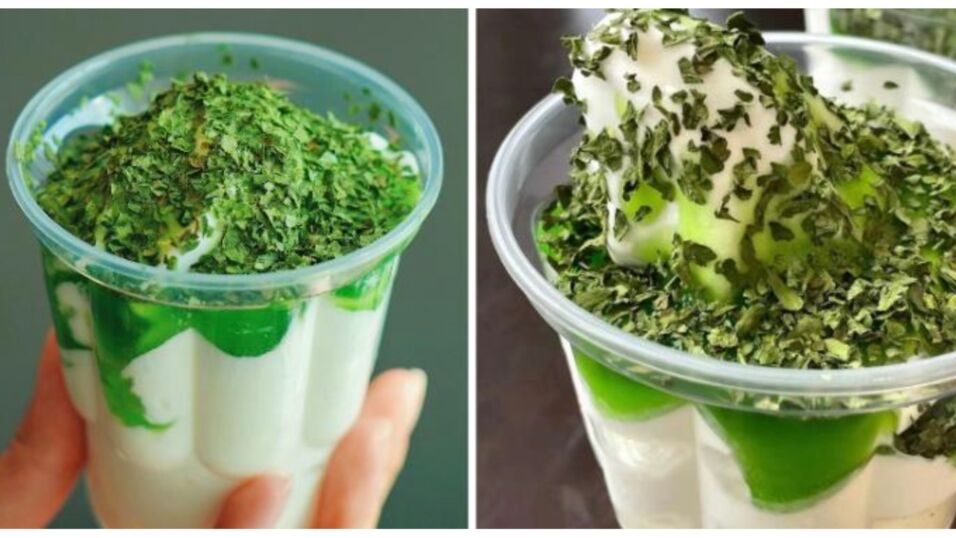 Read more:
Coriander flavour: Eat your greens!
The 'Coriander Sundae' is offered is limited edition from February 21 to 25 at McDonald's. As its name suggests, the dessert consists of its traditional vanilla ice cream with a coriander sauce! A particular taste that may well surprise the many loyal followers of the chain.
The ice cream is thus garnished with a green sauce with shavings of fresh coriander. This plant is generally debated and is either loved or hated. Moreover, the new Sundae already divides the many McD fans. 'A big food crime,' said a netizen. 'I report this for its violent and graphic content,' another fan reacted.
Others on the contrary would be very happy to be able to taste this famous Sundae. Another consumer said:
Chinese McDonald's released a special Cilantro Sandae today, which is interesting.
Unfortunately, Britain will not have the opportunity to test the ice cream since it is only available in China at the moment.