Dominic Dietrich is a big fan of both the Wetherspoons app and the 'Eat Out to Help Out' scheme but more importantly, he's concerned about the increasing number of homeless people throughout Manchester.
His fears come as the emergency coronavirus rules banning resident evictions are being lifted which means many of those who are out of a job and cannot make rent might be forced out of their homes. And, charities have already been reporting a rise in the numbers of 'rough sleepers' throughout Manchester.
Fortunately, although Dietrich can't solve homelessness all by himself, he has found a way to starve off the hunger for many with a clever combination of the Wetherspoons app and the 'Eat Out to Help Out' scheme.
Wetherspoons has a rather fun app that allows customers to share their table numbers online letting their friends order and pay for food and drinks for the table.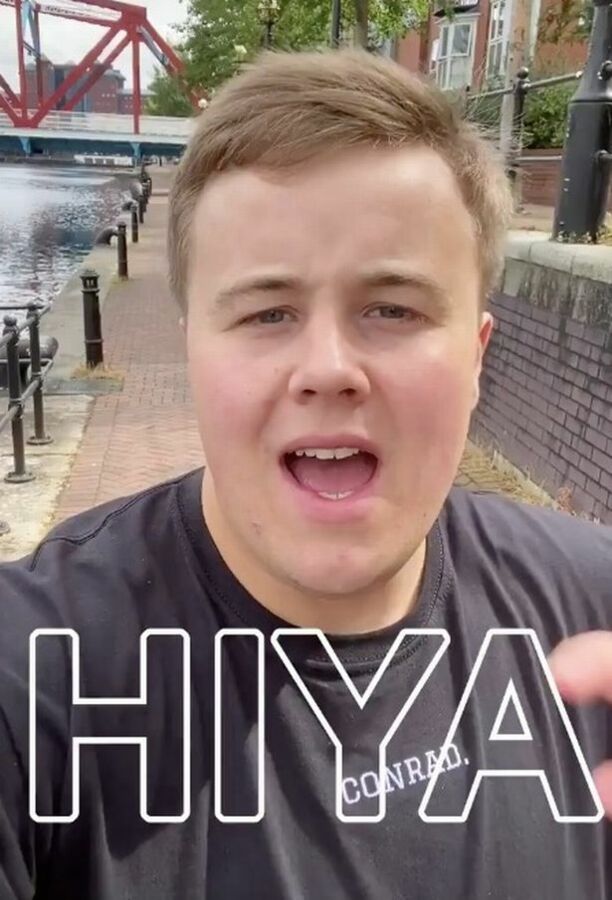 And, when chancellor Rishi Sunak brought in the 'Eat Out to Help Out' scheme which sees punters getting a 50% discount off their meals three nights a week throughout August it got Dominic thinking.
So, in a video, Dietrich released on Twitter he explained how he was using the app and the government scheme to help out those in need.
The broadcaster claims that instead of taking the extra orders for himself, he bags them up for takeaway and hands them out to the homeless. And, on Mondays, Tuesdays and Wednesdays the Spoon's game is much cheaper, ultimately leaving Dominic with more orders. He stated:
I always thought that was a bit of a waste. Surely we can do something better.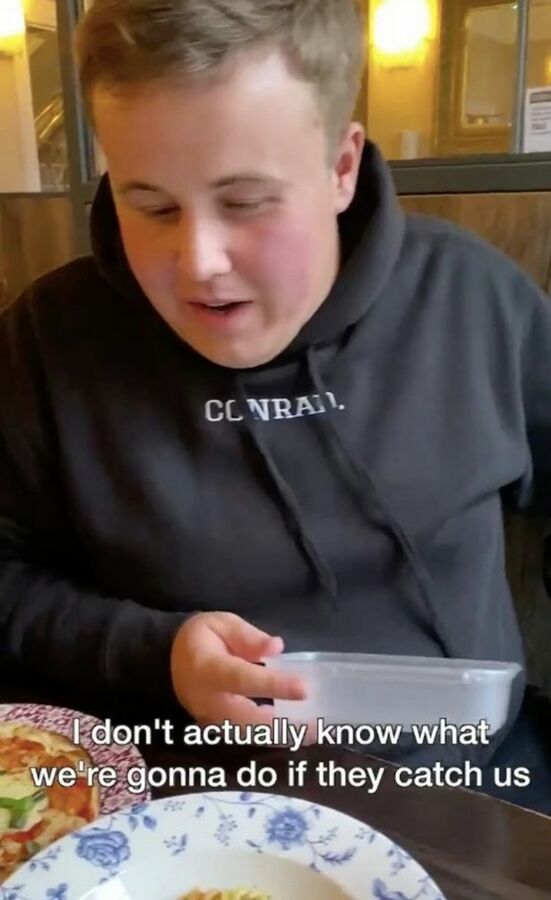 Initially, the Wetherspoons fan admitted that he wasn't sure if his idea was going to work and stated the inspiration behind his actions. He told Metro:
The whole idea stemmed from when Rishi Sunak spoke about what he was going to do with Eat Out To Help Out. I can remember on the first night I was sat eating a £3 three-course meal and was thinking 'I don't need this' and it was heartbreaking to think that people on the streets can't even afford to do that and get involved with that.
Filming at his favourite Wetherspoons with his flatmate in tow, Dietrich admitted that he was worried that nobody was going to send anything. But, low and behold an array of snacks and entrees starting flowing to his table. Dominic, armed with his takeaway containers received Alfredo pasta, chicken breast bites, a Margherita pizza, chicken strips and three plates of hot chips.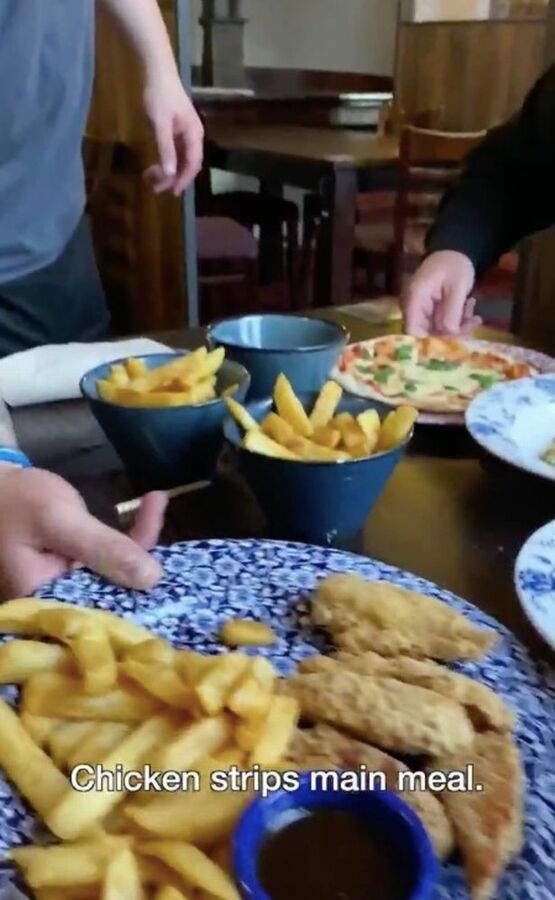 Sneakily The Next Big Thing podcast presenter started to sneak the food away into containers admitting:
I actually don't know what we're gonna do if they catch us putting it all in here.
But, Dominic and his flatmate managed to escape the eatery and make their way onto the street to see who they could help, and managed to find quite a few people.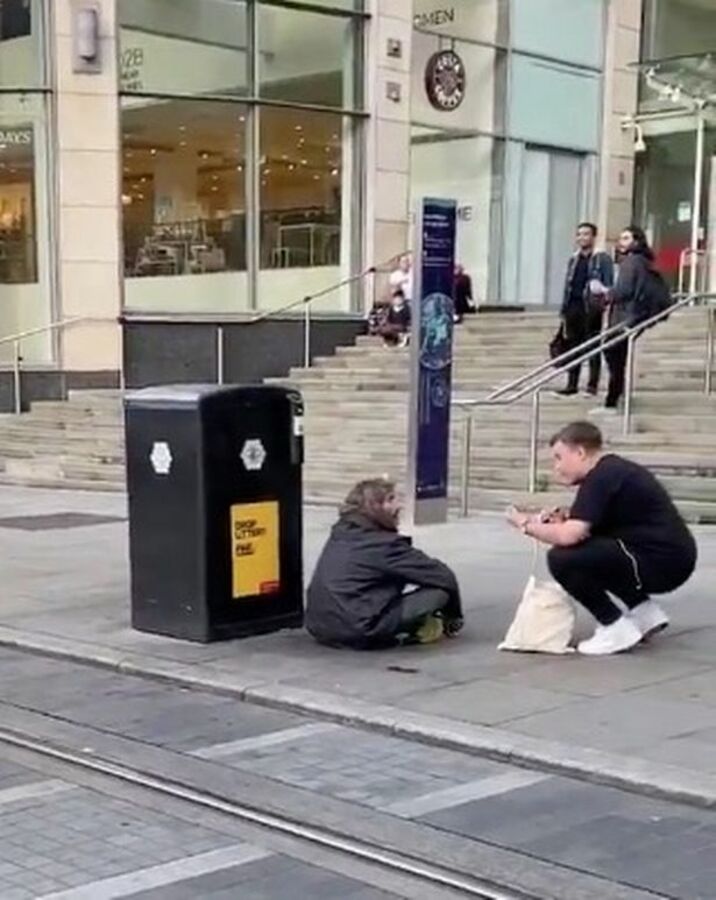 First, Dominic can be seen approaching a homeless man sitting near a rubbish bin and offers him the food, explaining how he got it.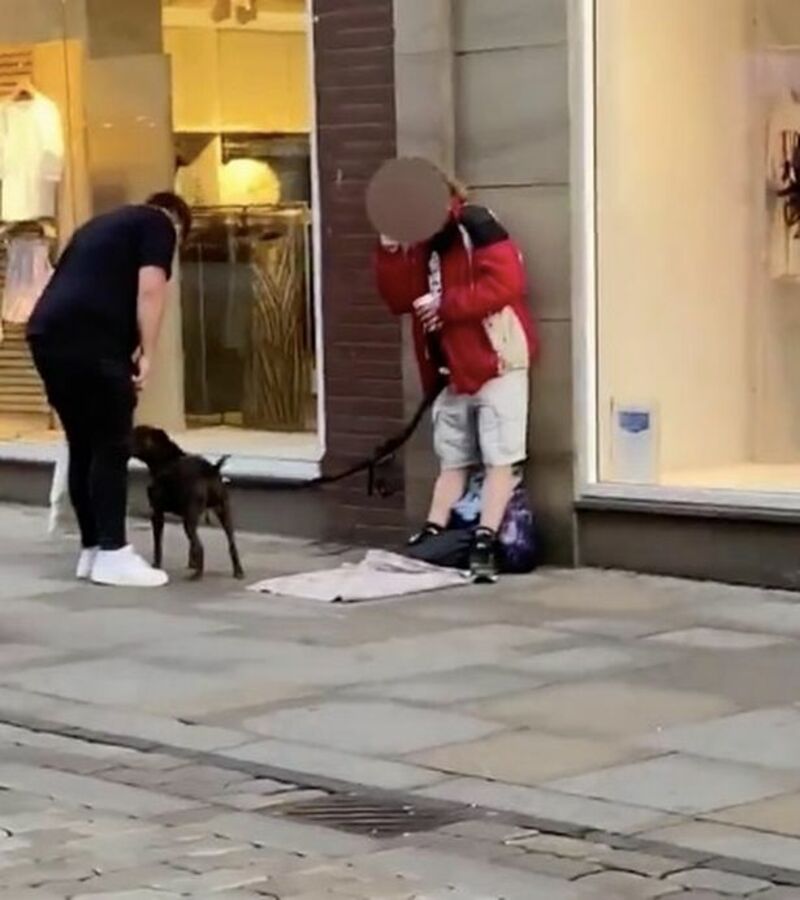 Then, he spots another man near a shop and then offered some food to another group of men, to which they responded gratefully:
Yeah, yeah!
Dominic hands the men their food and tells them:
So sorry for the situation you guys are in. I hope that helps somewhat.
Dietrich received a lot of praise over Twitter and got a lot of encouraging words of support from his followers. Sports presenter Adam Catterall commented:
Great idea and the respect you show to the guys on the street gets my respect. Keep up the good work.
Another Twitter user wrote:
Class. With McDonald's table service coming in a bag, help the homeless order two meals and donate one!
Dominic noted that he was worried that the homeless were encountering extra struggles as of late as due to lockdowns there are generally fewer people on the street to hand out change. Dietrich also empathised with the idea of money struggles noting that he himself was experiencing troubles with his freelancing work. He stated:
But then you sit there and think to yourself 'why am I complaining? I have a roof over my head, and food and things like that' and these people have been through an awful time and this is particularly bad now.
Dominic continued:
When people come up to you on the street they are not asking to interrupt your day, they are asking because they are desperate and that's something to think about when we are getting all this half price food.
Well, 'Eat Out to Help Out' will be ending on the 31st of August so let's hope that Dominic can get in one more Wetherspoons trip before then!