Any little boy would be excited to see a turtle but even more would jump for joy when discovering an old WW2 grenadewhile out for a walk.
Louis Loman and his son Lockley were out for a quick stroll when they discovered what they thought was a turtle in a riverin Taunton, Somerset. Of course, the boy did what any excited young boy would do and attempted to pick it up.
Luckily the 29-year-old cottoned onto the fact that it was in fact not a turtle and picked his son up just seconds before he made contact with the 100-year-old weapon, potentially saving their lives.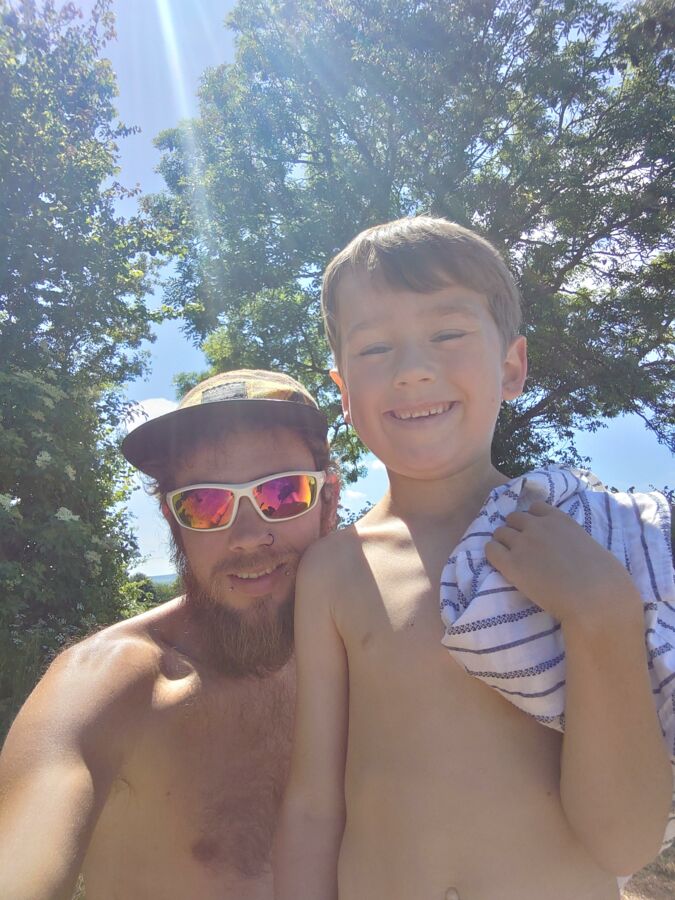 Loman claimed that the grenade was right at their feet on the path they normally take for their daily walks. The former circus performer stated that he did get 'a bit of a shock' when his son ran over, not due to the grenadebut more because of the other big question of:
What's a turtle doing in the ground here?
Loman quickly came to his senses and when he got a better look at the object he knew what it was:
It was pretty obvious what it was so I wasn't going to mess around
The pair called the police who arrived within ten minutes and managed to park on the bridge right over the grenade which was apparently still live. Loman stated:
When the police arrived, they actually came and parked on top of it by accident… When they asked where it was and I told them they'd just parked right on top of it, they freaked out, jumped us into the back of the car and sped to the end of the road, which was a dead end. So then we kind of had to drive back over it again. Luckily we were in the middle of nowhere with no houses within 100 meters. Apparently it was still live, according to the bomb squad. I was disappointed I didn't get to see it explode.
Surely that will be a day to remember for Louis and no doubt Lockley will now have a story that will make him super popular with his friends.