A hotel with the capacity of accommodating about 400 guests will soon be heading into space. The project has been in the works for the last couple of years but it has only now recently been given the 'ok go' with construction of the massive outer space hotel set to begin in 2025.
A hotel experience like no other
The hotel will be equipped with a full-functioning bar, restaurants, a health spa, cinemas, libraries, concert venues, and Earth-viewing lounges. The gravity level will resemble that of the moon's because without proper training zero gravity for a prolonged period of time is not recommended.
The hotel's trajectory will orbit Earth every 90 minutes meaning you will have a 360 degree view of our planet during your stay at the forthcoming space hotel.
The Orbital Assembly Corporation describes the hotel as:
A rotating space station designed to produce varying levels of artificial gravity by increasing or decreasing the rate of rotation. The station will be designed from the start to accommodate both national space agencies conducting low gravity research and space tourists who want to experience life on a large space station with the comfort of low gravity and the feel of a nice hotel.
What to expect the hotel to look like?
The company has released a rendering of what the hotel could potentially look like and let us just say this is definitely not your ordinary stay your run-of-the-mill hotel.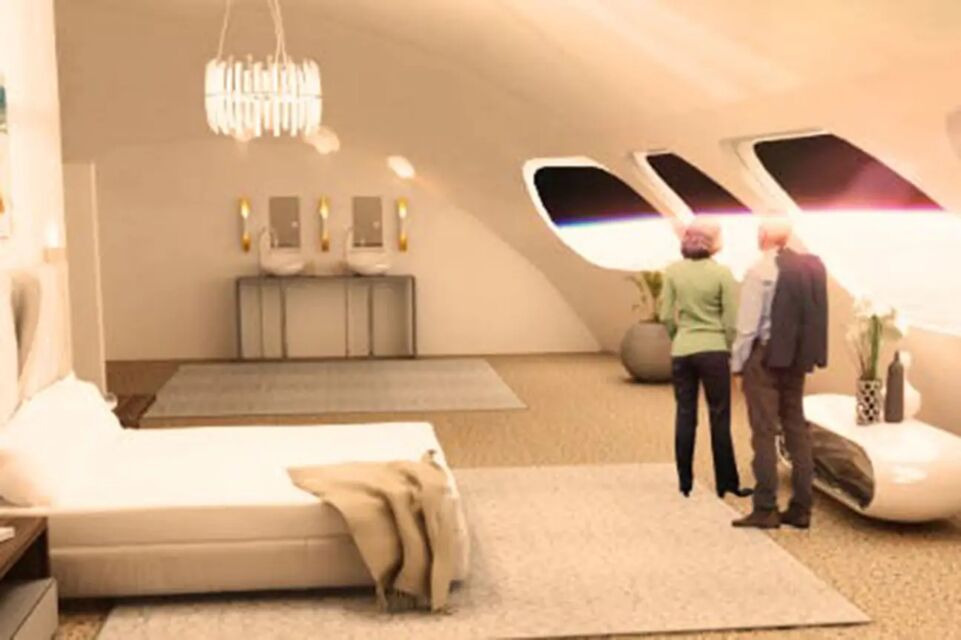 There will be individual pods that are attached to a rotating wheel, with long tubes that connect different parts of the station. The outer most ring will be 'the backbone of the station and provide mounting for habitable modules, solar panels, radiators, and a rail transport system' which will also be where people will be able to move around the station.
This very inner ring will also serve as a docking hub. The hotel will not only be hosting those looking for a once-in-a-lifetime vacation to space, some sections will also be sold to government agencies and NASA for research purposes.