A very serious American study aimed at analysing behaviours in the 21st century was carried out and among the conclusions, some were surprising...
This is the case, for example, of the use of 2-player video games. Although games are becoming increasingly interactive, whether in co-op or in local or global multiplayer modes, playing with a significant other does not always take these specificities into account.
The study pointed out that a third of the people surveyed considered having better romantic relationships thanks to video games. Playing together, even for a short time, helps to strengthen primary communication, i.e. to achieve a common goal. Indeed: you both want to achieve the same thing, and each person's natural personalities are thus able to stand out.
On the other hand, playing a duel is not always a bad idea. Although 4% of the subjects said they argued after a game of 1vs1, most of them thought that it adds a bit of fun, that you can't find anywhere else in this form. This is a real boost to the intimacy of the lovers, who are then able to share a little moment together. So don't hesitate any more before challenging your other half to a 1vs1 battle.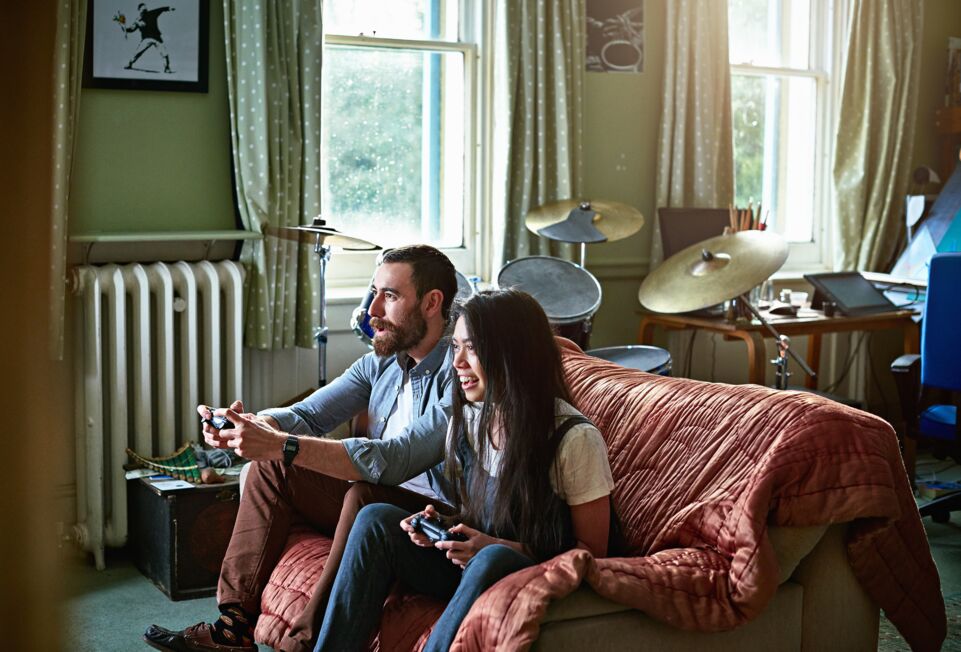 If there are games that take this kind of behaviour directly into account, it's these big titles that come to mind: Mario Kart, Call of Duty and Overcooked!