From the 5th of November until the 2nd of December, the UK will once again be going into lockdown. This means that all pubs restaurants and bars will be forced to close unless they can offer takeaway or delivery services. The rules stated:
Hospitality venues like restaurants, bars and pubs must close, but can still provide takeaway and delivery services. However, takeaway of alcohol will not be allowed.
Previously this meant that pubs would be forced to stay closed. But, a recent government u-turn now means that pubs will be able to sell 'pick up pints' or takeaway pints.
The change of heart has been confirmed as a 'lifeline' for the hospitality industry.
The legislation which has just recently passed through parliament required MP's to approve the move, allowing alcohol to be ordered for takeaway by pre-order.
The government has since confirmed that the selling of takeaway pints will be permitted as long as punters take their drinks off the premises. A government spokesperson released a statement saying:
We recognise that these are extremely challenging circumstances for pubs and the hospitality industry. Public health and safety remain our number one priority and that is why pubs and other hospitality venues cannot serve alcohol on site to takeaway to prevent people from gathering outside their premises.
However, they can sell alcohol as part of delivery services, including through click and collect, over the telephone and by other remote methods of ordering for collection, provided customers do not congregate as groups once they have picked up their order.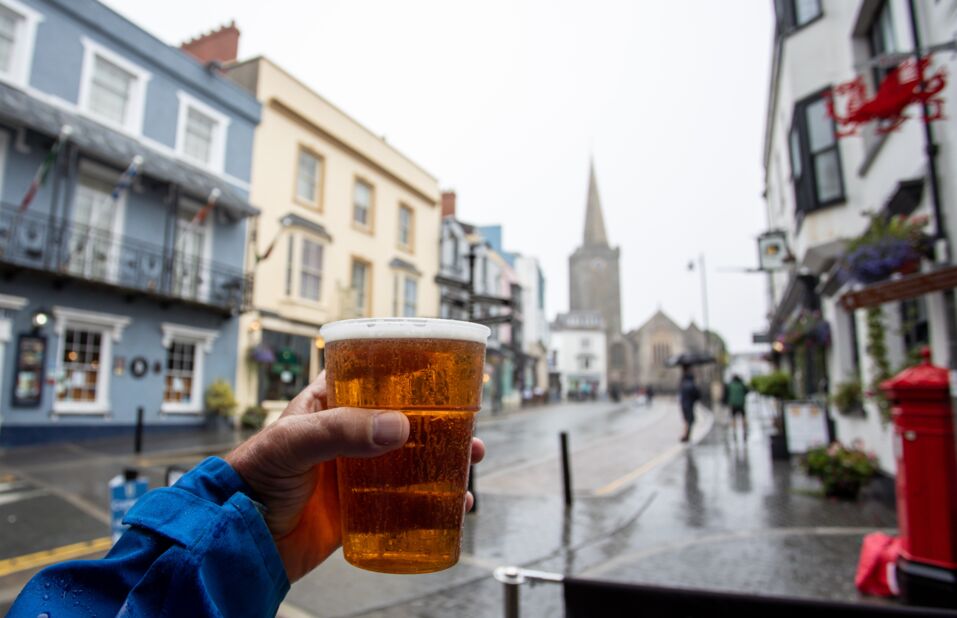 Nik Antona, the national chairman of the Campaign for Real Ale (CAMRA), has labelled the new rule as a 'vital lifeline' for the hospitality industry. Speaking to the Guardian he stated:
I am delighted that the government has listened to the concerns of thousands of Camra members, concerned pub-goers, and beer lovers who have e-mailed their MPs in the last 48 hours urging the government to allow pubs and breweries to sell alcohol as takeaway during the second lockdown. This is a vital lifeline for local pubs and breweries across England over the coming four weeks.
However, Emma McClarkin, chief executive of the British Beer & Pub Association has spoken out stating that the government still hasn't done enough for the hospitality industry. She spoke to the BBC:
Takeaway alcohol from pubs if it is pre-ordered and customers don't enter the premises is movement, but still not anywhere near enough. Supermarkets and off-licences can still sell alcohol, so this is grossly unfair on pubs with off-licences.
It remains the case that to help pubs and brewers survive and to stop up to 7.5 million pints from being wasted, the government needs to give pubs the same ability to sell off-licence alcohol as it did in the first lockdown.
Well, if you're looking for an after-work pint to wind down you may have to order it through Uber Eats!