Health Secretary, Matt Hancock, delivered a conference early Wednesday, Sept. 17 stating that starting at midnight that night, over two million residents will no longer be able to socialise in their homes and pubs, restaurants and other licensed premises will be forced to close between 10pm-5am and move back to table service only.
The curfew will apply to the areas Newcastle upon Tyne, Northumberland, North Tyneside, South Tyneside, Gateshead, County Durham and Sunderland. All of which have seen a sharp increase in coronavirus cases over recent weeks.
Hancock stated that local councils in these areas had been writing to him recently following concerns of rising COVID-19 levels. He shared:
I know, the whole house knows, that these decisions have a real impact on families, on businesses, and on local communities and I can tell everyone affected that we do not take these decisions lightly. We agree with the local councils that we must follow the data and act. And the data says that we must act now, so we can control the virus and keep people safe.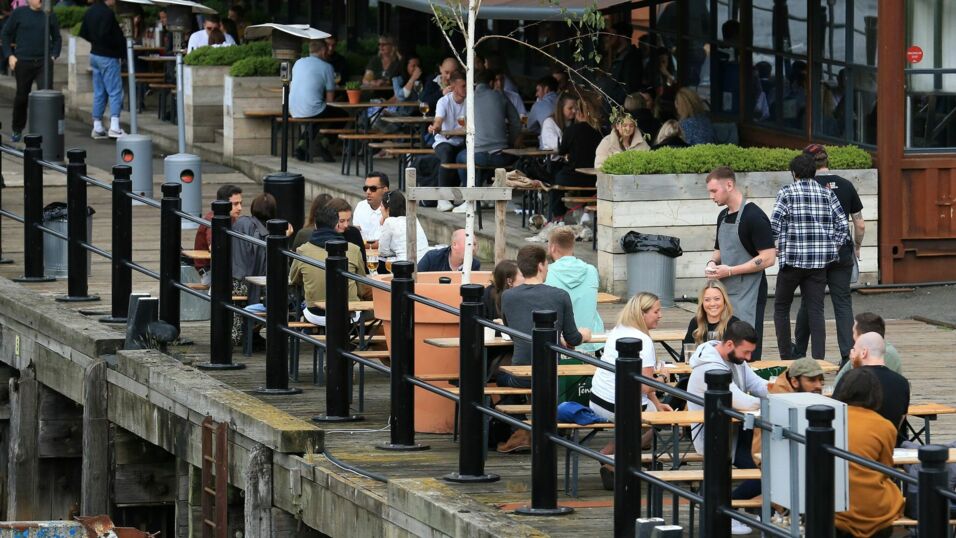 Hancock also revealed that the rate of infection in Sunderland had risen to 103 per 100,000 people and figures had risen to above 70 for South Tyneside, Newcastle and Gateshead. In all of the areas being curfewed, a total of 1106 new cases had been confirmed in just one week.
The health minister also announced that the NHS will receive a further £2.7 billion in funding over the winter in order to support them in the battle against coronavirus.
Newcastle City Council leader Nick Forbes has stated that the new curfew is mainly being implemented for social situations as this is where the virus has been seen to spread the most:
The evidence we've found from local testing is that it's spreading in three main areas: in pubs, in people's homes and in grassroots sports.
He has also requested a raise in police funding to in order for them to effectively enforce coronavirus prevention measures and also for testing centres which are already struggling. Forbes stated:
All of the testing facilities in our region are more or less at full capacity every day – we're hearing stories of people being sent 200 miles to get a test and that's not acceptable.
Test and trace figures have recently revealed that there has been a 167% increase in new people testing positive for the virus since the end of August. Ministers are now also proposing that if the 'no more than 6' rule doesn't work then the curfew may be imposed for the whole country.