After failed negotiations, Manchester is being forced into tier three lockdown starting from tonight
Starting from tonight Manchester is set to enter tier-three lockdown after failed negotiations between the PM and Manchester Mayor Andy Burnham.
Tonight Boris Johnson will once again address the public that Greater Manchester will be forced into tier-three conditions after failed negotiations between the PM and the Mayor.
The noon deadline for decisions was concluded with Johnson upping the bailout package from £55 million to £60 million. However, Manchester Mayor Andy Burnham proceeded to push for £65 million but the demand was refused. Communities Secretary Robert Jenrick confirmed that the row between the two is now over and decisions have finally been made. He stated:
I'm disappointed that despite recognising the gravity of the situation, the mayor has been unwilling to take the action that is required to get the spread of the virus under control in Greater Manchester and reach an agreement with the government.
At 5 pm tonight Johnson will hold a press conference announcing the new restrictions for Manchester which include the shutting down of pubs and restaurants as well as a ban on indoor household mixing.
Mr Burnham was reluctant to let Manchester be forced into tier-three after claiming the lockdown would cause undue hardship for businesses and that the north of the country was being targeted over other regions. The Mayor railed the noon ultimatum and accused the government of 'penny-pinching.'
Mayor Burnham was initially demanding support for Manchester equivalent to the 80% wages furlough scheme claims that the leaders for Greater Manchester had 'never been given a figure' as to how much funding they would receive. He stated:
What I'll be proposing to the Greater Manchester leaders when we meet this morning, quite early, is that we write to the Government setting out what we think a fair figure is for that support, given we've been under restrictions for three months and that has taken a real toll on people and businesses here. The second thing we would need is full flexibility to support the people that we think are going to need to be supported in a Tier 3 lockdown.
I don't think the government should be enforcing or dictating in this way. We need to work together as a country and I have been offering to work with the government all year. Greater Manchester needs to establish a fair financial framework for Tier Three, because there is a chance all parts of England will come under Tier Three at some point over the winter and if the terms aren't right we are going to see real damage to people's lives right across the country. This is an issue for everyone and is not just about taking a stand for Greater Manchester.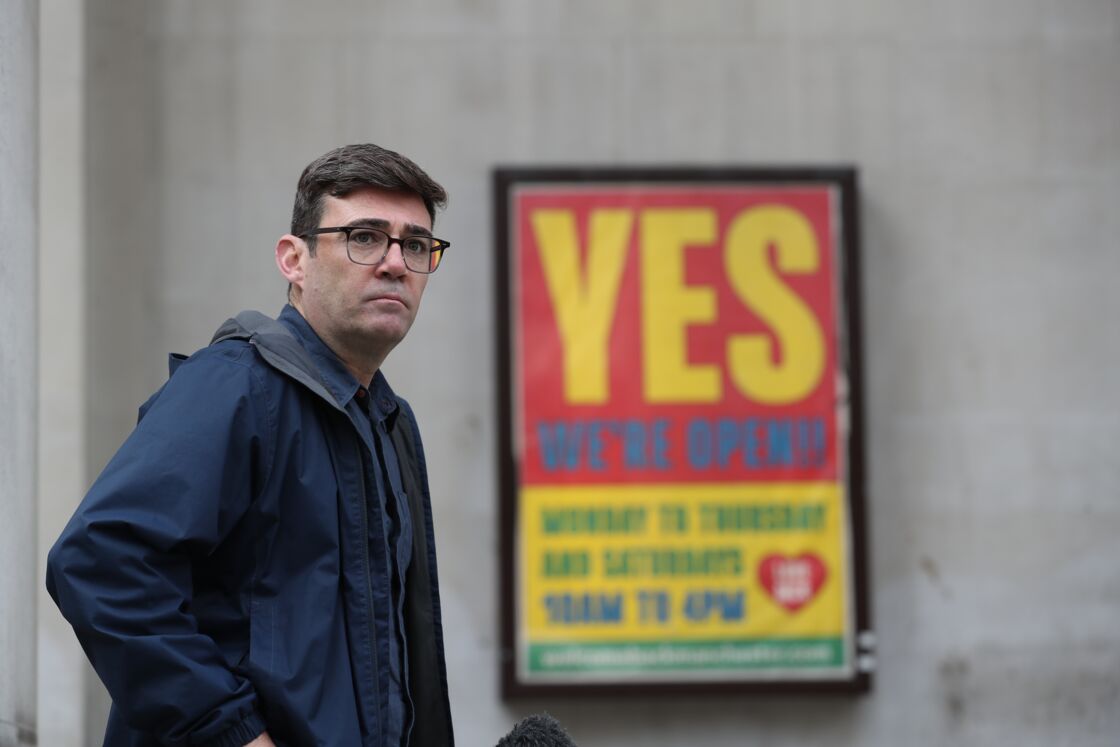 The failed negotiations ended in a £65 million pound offer and up to 10 million people now face the UK's toughest coronavirus restrictions.
Burnham did admit that if Boris was to force Manchester into tier three (which he is) then he'd have no choice but to obey the laws. But still, Burnham will propose one last figure to the government for a 'total package' for Manchester which includes contact tracing support and support for the previous tier-two bailout and is likely to reach close to £100 million.
Mayor Burnham also dismissed reports from Downing Street that claim that if the virus was not controlled in Manchester hospitals would be overwhelmed in just weeks. Instead, he states that the current 80% occupancy of intensive care beds was normal for the season. The Prime Minister's official spokesperson said:
The PM said the stark reality is that there are now more COVID-19 patients in Greater Manchester Hospitals than in the whole of the South West and South East combined, and the number of COVID patients will exceed the numbers from the first peak in April in 2 to 3 weeks.
Ongoing talks are also being held to determine the status of South Yorkshire, West Yorkshire Nottinghamshire, Humber, North East Yorkshire and North West Yorkshire, but no announcements for these areas are expected to be made tonight.
---