Christmas has come early this year! Domino's has just released its special holiday themed menu and fans of the pizza restaurant chain are going wild.
What are the new additions?
A limited edition festive pizza and After Eight cookie treats will be added to the menu to get in the holiday spirit. The pizza is called The Festive One and will consist of classic roast dinner staples with pigs-in-a-blanket style crust trimmings as well as turkey breast marinated in aromatic sage and onion, traditional Cumberland sausage and crispy bacon. Oh, and some good ol' mozzarella cheese too!
But if what really tickles your fancy is Domino's' selection of mouth-watering desserts than get ready for this one: Christmas-themed cookies in collaboration with After Eight. Coming in batches of four, the cookies will offer a velvety mint fondant centre flavoured with 100% real peppermint and baked in Domino's signature chocolate cookie dough.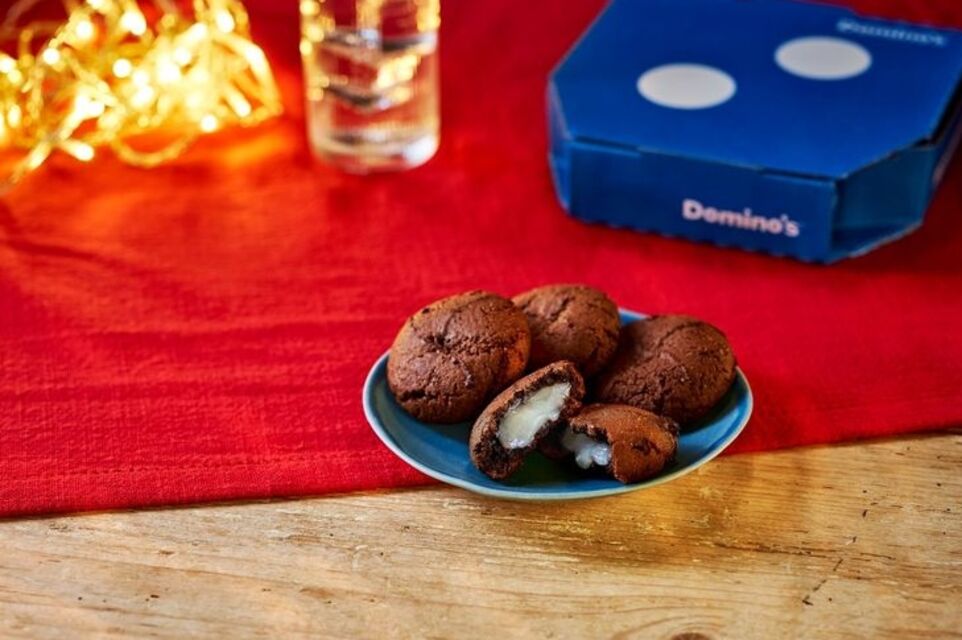 'Brits are going to love these'
Melanie Howe, Domino's' Merry Menu Maker, said about the new items being added to the menu:
With less than 70 days until Christmas, we just know Brits are going to love these new festive flavours our chefs have come up with. They've combined high quality ingredients and superfan feedback to create something that'll truly bring joy to people's tastebuds this Christmas!
And added:
What's more, Domino's fans can order their favourite products with group ordering on the app, meaning you can gather everyone's festive choices hassle-free and enjoy an epic Domino's Christmas feast altogether!