While we are in the middle of lockdown we are no longer able to down a few pints in town and then cross the road to wash it all down with a doner kebab. But, Domino's is doing its best to help recreate the experience.
Everyone's go-to pizza chain, Domino's, has announced that it will be releasing a pizza packed with the indulgent flavours of a doner kebab.
The new pizza will be made up of Domino's classic fresh dough, vine-ripened tomato sauce and mozzarella cheese. From there, the pizza contains some classic doner ingredients such as beef doner slices, chopped tomatoes, red onions. And, to give it a little extra kick the pizza is garnished with a drizzle of Frank's hot sauce. But, if you really want to have that ultimate doner taste, make sure you order a side of Garlic and Herb dip.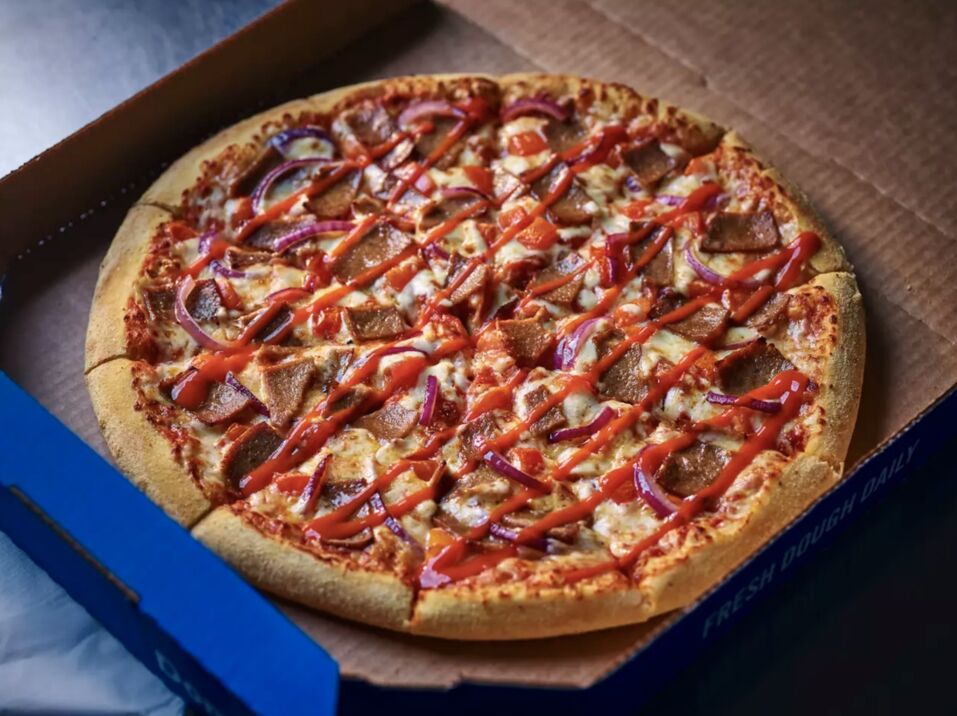 Speaking about their new creation, Domino's Josh Engleman stated:
We all miss tucking into our favourite post-night-out treat but whilst we're all hunkering down in the wintery evenings, you can always trust Domino's to deliver the party spirit with our delicious new pizza.
A kebab is a thing of beauty, as is a Domino's pizza so combining the two makes perfect sense. Frank's RedHot drizzle will provide the heat, but no kebab is complete without a bit of garlic sauce. Thankfully, we have the perfect answer in the form of our famous Garlic & Herb dip. A marriage made in heaven.
The new limited edition pizza is now available in 1,200 stores across the UK and Ireland and don't forget you can also order online!
Domino's has been known for its wacky creations and even decided to create another pizza based mashup with our first fast-food love, the cheeseburger. The burger is topped with ground beef, tomatoes, gherkins and a 'secret burger sauce'. Our mouths are watering just thinking about it.
So, if you're looking to get a bit experimental, or just really miss sinking your teeth into a good doner, make sure you head to Domino's.