This Adult Film Star Was Attacked By A Shark In The Middle Of A Shoot
While she was filming in Florida, Molly Cavalli had a hell of a bad time a few months ago!
During a photoshoot in Florida, an actress in films for mature audiences only, took a huge risk when she agreed to be photographed in acage surrounded by sharks.
With no protectionand dressed only in a white swimming costume, Molly Cavalli was confidently put into this cage that wasn't very secure, without knowing what would happen next. A few minutes later, she was violently bitten on the footby a shark who would have taken a mouthful if it had the chance.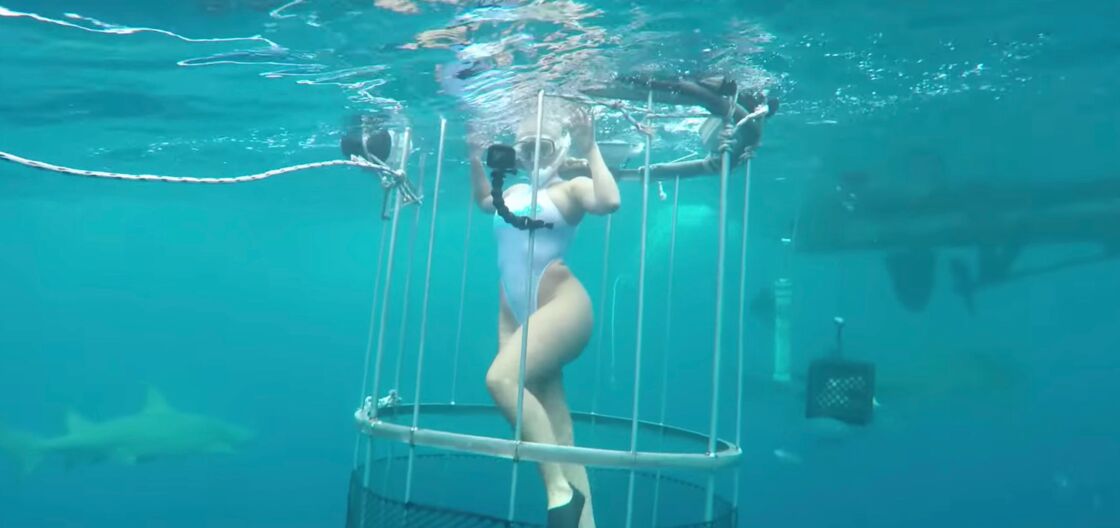 The shark terrorized its playmate beforeshe quickly returned to the boat in tears, with her foot bleeding, so she could see the damage the shark had done. Judging from the circumstances, the damage could have definitely been a lot worse.
---