This wedding photo will surely leave guests with memories they won't forget… And not necessarily for the best reasons.
A photo that was recently shared by a young Jamaican couple has been causing quite a stir. As CNews revealed, newlywed Truman Burbank (clearly a tribute to the character played by Jim Carey in The Truman Show) initially wanted to highlight the fact that a large number of guests were still absent at the start of the ceremony, and so posted a photo of the numerous empty seats along with the caption 'That one time when a Jamaican wedding started on time' in the (somewhat ironic) caption.
Nearly 70 guests were late at this point and the wedding almost seemed to be taking place behind closed doors. But that's not what caught the attention of Truman's 'followers' the most. Instead, many of them noticed that the backside of his sweetheart seemed to be somewhat larger than normal in the photo.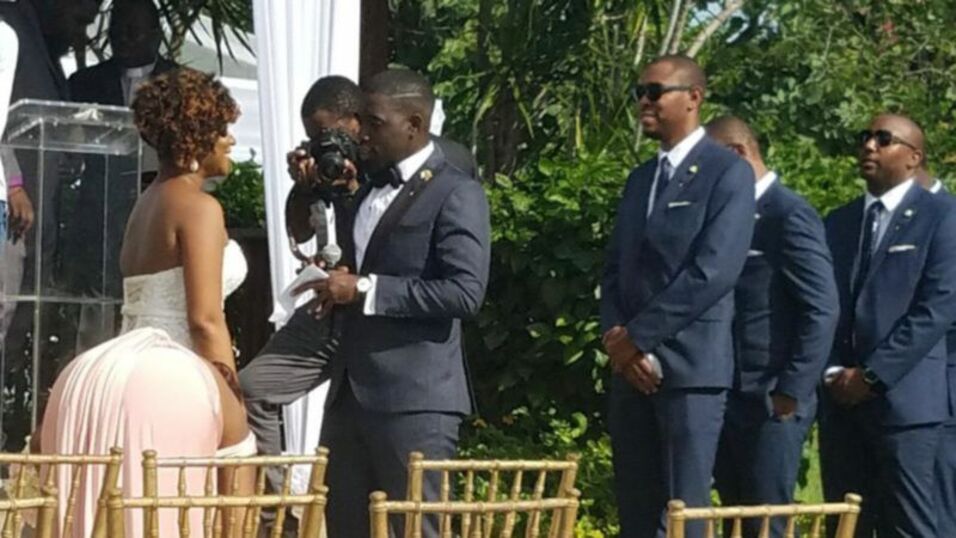 As The Sun reported, his subscribers were quick to reassure him though, explaining that it was actually an optical illusion caused by a bridesmaid in the foreground of the photo. The bridesmaid, who is almost invisible at first, caused lots of users to believe that her behind was actually the bride's. What a relief!