A Wiltshire man who caught a 'humongous' tarantula on his wall was so shocked by his find he had to call the police.
Tony Upton-Huang, 57 had just returned home from dropping his wife off at work on July 21 when he saw the creature on the side of his house in Swindon.
He soon found that he could not use conventional approach to remove the 15 metres long creature from his backdoor.
He said:
When I get a spider inside the house, I normally just use a glass to catch it and slide a piece of cardboard underneath, but a glass wasn't going to work this time. I found a small tub and got the mop to prod it a little bit to ease it down off the wall. Once it was in the tub, I left the lid off a bit so it had some air and left it in the greenhouse.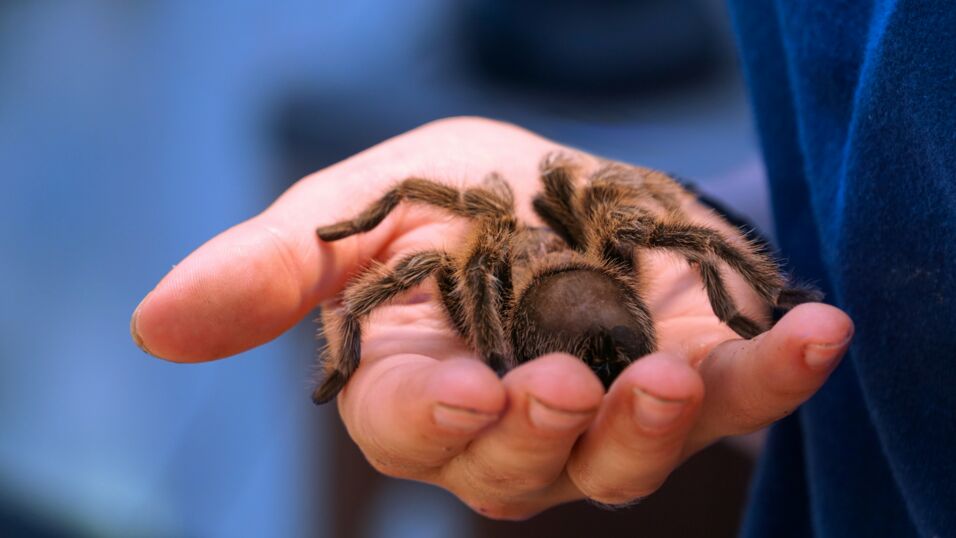 Call for backup
Having no idea what to do with this huge arachnid, Upton-Huang said he decided to call the police.
I called Wiltshire Police—I didn't know who to call, I didn't know if the spider was really dangerous or not. They told me to try Defra in case it was a species from abroad or the RSPCA. The RSPCA was open first, so I called them and they sent someone from North Somerset Reptile Rescue to collect it.
Reunion
In a post on Facebook, North Somerset Reptile Rescue confirmed that the curly hair tarantula has since been reunited with his owner. The post read:
The owner has been traced and this little guy is being collected tomorrow. His escape was an accident and obviously will be avoided in the future!