Simon Robinson, a resident of Prudhoe, suffered a bizarre mishap when he ordered breakfast at his local McDonald's last week. Word of caution: this is the kind of accident that will probably make some of you want to go vegan forever.
The man had gotten himself a McDonald's breakfast favourite, the Bacon Roll, which is a sandwich made primarily of bacon, bread, and ketchup. Robinson was used to treating himself to an early-day McDonald's meal, and he also had the habit of checking the contents as he suffered from obsessive compulsive disorder (OCD).
When he took a peek inside the bun, he noticed that there was something peculiar about the slice of bacon. There was a part of it that looked like it could actually be a nipple.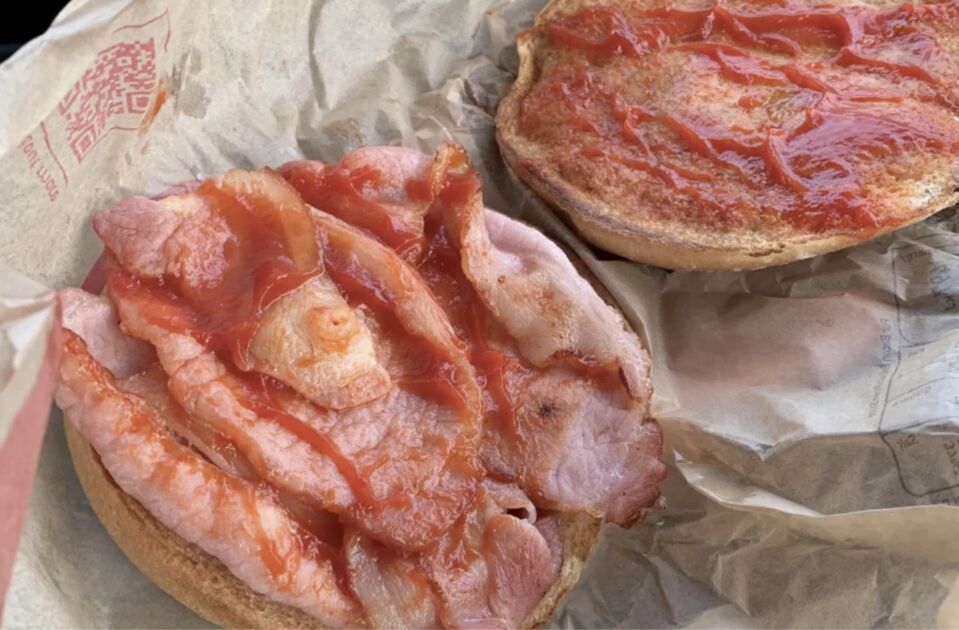 Disgusted with the meal
Naturally, the man was completely shocked and went to show the sandwich to his mother, who herself was astounded by the revolting sight. He then took some photos of it so he could take the matter up with the fast-food chain's head office. He told The Sun:
To open it up and to find that was revolting. It has put me off meat entirely.
So much so I'm considering going vegan now.
I always open up and check what's inside because I have OCD. This time it seems it was entirely justified.
I know you can find that [the nipple] on pork belly but I didn't ask for a pork belly roll. I asked for a bacon sandwich.
McDonald's response
The young man contacted McDonald's and the chain asked him to send them the piece of meat so they could get it analysed. The man refused to do so, as he believed that 'they might just get rid of it.' Meanwhile, a spokesperson from McDonald's has said that they are confident the customer has been mistaken. They told The Sun:
We use back bacon in all our Bacon Rolls and because of where this cut came from, we are confident that this customer is wrong in their statement.