For days we have been waiting for the results of the Presidential election and the excitement is starting to wear off. So, people have come up with some cheeky ways to keep themselves occupied. Including trolling CNN reporter John King with a fake Pornhub pop up.
The viral clip of the incident that was uploaded to Twitter shows the CNN marathon broadcaster and chief political correspondent addressing the masses on the counting situation in Pennsylvania as a pesky Pornhub logopopped up centre stage.
Being the professional person he's trained to be, King swatted the popup away without a word and went on his about his business.
The footage has already made its rounds on the social media where tens of thousands of people shared the clip in both shock and amusement. One person commented:
It is the highlight of the election and the whole world is here for John King's reaction.
Another commenter chimed in:
The sideways glance rocks but it's the pocket fumbling that finishes me.
A third weighed in claiming that this clip may end up being John King's legacy:
After all his stellar work this week, John King's Porn Hub moment may be the GIF he is remembered for.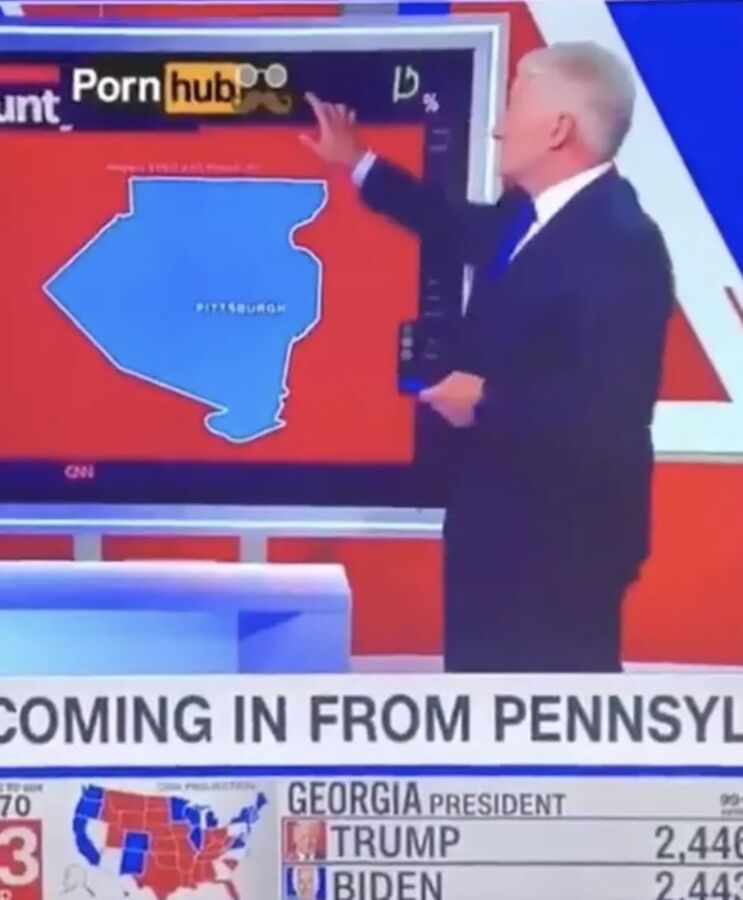 Is the video a fake?
As with everything else fun and exciting in this world many have speculated that the clip is just too good to be true. Sadly, it is indeed a fake… But that doesn't make it any less hilarious.
Despite the slight disrespect, King has been an overlooked star of the election after pulling seemingly endless shifts in order to keep the public updated on the count.
The News star admitted that he has had a mere six hours sleep over the last few days, taking a bit of a kip between broadcasts. He told The Los Angeles Times:
I've been on air 12-14 hours both Tuesday and Wednesday. Tuesday night I got 2.5 hours sleep; Wednesday night 4. Happy to do as much as I can. This is an amazing and consequential story. More so because of the pandemic and its impact on everything.
We can only hope that the election is announced soon so King can finally get some sleep!
Watch the video above to see King's cheeky Pornhun prank for yourself!