After a two-year hiatus, The Apprentice is finally returning to our screens. This time, Lord Sugar will be assisted by Karren Brady and a new aide—The Apprentice series 1 winner Tim Campbell. After winning the show, Tim worked for Lord Sugar for two years, then left to set up a short-lived perfume business. He has since founded the Bright Ideas Trust and a digital marketing agency. But where are the other winners of The Apprentice now?
Series 2 winner Michelle Dewberry
At just 26 years old, Michelle became the first woman to win The Apprentice. She worked for Lord Sugar at Amstrad for 11 months before quitting to start her own consultancy firm, MDL. In recent years, she has appeared on Question Time and Sky News' The Pledge as a panellist. She now has her own talk show on GB News called Dewbs & Co.
Series 3 winner Simon Ambrose
Simon worked for Lord Sugar's property firm Amsprop Estates for three years after winning the show. He is now the proprietor of Ambrose Property Services, which handles private residential property investment, refurbishment, development and management.
Series 4 winner Lee McQueen
Despite lying on his CV and a cringeworthy 'reverse pterodactyl' impression, Lee impressed Lord Sugar enough to become his fourth Apprentice winner. He worked for Lord Sugar for two years after the show, helping to set up digital signage firm Amscreen. He later started his own company the Raw Talent Academy which connects businesses with new talents.
Series 5 winner Yasmina Siadatan
Yasmina worked for Lord Sugar's Amscreen Health Care for a year after winning the show. After a two-year career break when she had her children, she went on to work for Dragon's Den star James Caan. She has been Sales and Marketing Director at Dynamic Planner since late 2016.
Series 6 winner Stella English
Stella was the last Apprentice winner to win a job working for Lord Sugar before the format changed to becoming his business partner. Stella was initially given a role at his IT firm Viglen but complained that she was a 'glorified PA.' She was then moved to TV company YouView, where she worked for a year. She claimed she was forced to resign from the role and took Lord Sugar to court for constructive dismissal—but the case was dismissed. She now works as a motivational speaker.
From series 7 onwards, Apprentice winners became Lord Sugar's business partner instead of employee. Find out what they're up to in this article!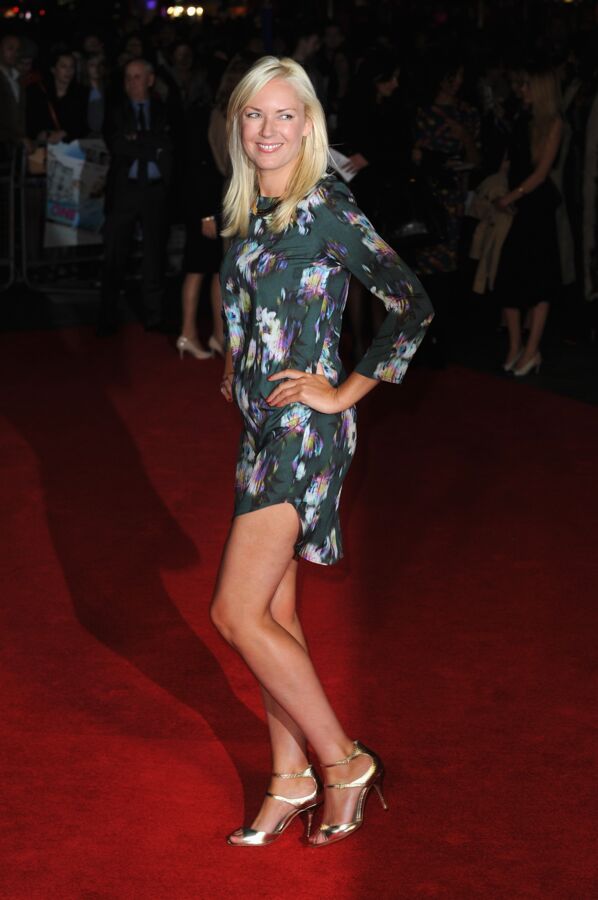 Series 7 winner Tom Pellereau
Quirky inventor Tom Pellereau was a fan favourite and also won Lord Sugar over with his idea for a S-shaped nail file. His company Stylideas now sells a range of other clever inventions, including the Stylpro Original Brush Cleaner and Dryer which uses centrifugal technology to efficiently clean make-up brushes quickly.
Series 8 winner Ricky Martin
With Lord Sugar's investment, Ricky set up Hyper Recruitment Solutions, a specialized recruitment consultancy for mid-level to senior science and tech roles. The pair continue to run the company together.
Series 9 winner Leah Totton
Dr Leah's business idea was for a clinic offering non-surgical cosmetic treatments. Dr Leah Skin Clinics, co-owned by Lord Sugar, is still going strong, with three sites in London and Essex. Dr Leah has campaigned for greater regulation in the cosmetic industry and against Botox for under-18s.
Series 10 winner Mark Wright
Mark Wright won Lord Sugar's investment for his digital marketing agency Climb Online. The business turned over £4m in its second year of trading and is still going strong.
Series 11 winner Joseph Valente
Lord Sugar seemed to see some of himself in Joseph Valente, who had started his own plumbing business as a teen. Three years after investing in his boiler installation business ImpraGas though, Joseph bought back Lord Sugar's shares. He sold the business in 2020 and is now CEO of Trade Mastermind & Coaching Academy, which aims to support small construction businesses.
Series 12 winner Alana Spencer
Alana impressed Lord Sugar with her Ridiculously Rich luxury cake company. After three years in partnership, Alana bought back Lord Sugar's shares in the business in 2019.
Series 13 winner Sarah Lynn
Series 13 joint winner Sarah Lynn won Lord Sugar's investment for her business Sweets in the City. As well as through her website, Sweets In The City has also been stocked by Selfridges, Harrods and Moonpig. Sarah Lynn has also started a balloon company called Bloonaway.
Series 13 winner James White
Series 13's other joint winner James White impressed Lord Sugar with his IT recruitment firm Right Time Recruitment. He remains CEO of the business and has also opened a boutique skincare clinic and become chairman of Taxbuddi, which helps employees claim back travel and work-related taxes.
Series 14 winner Sian Gabbidon
Sian won Lord Sugar's investment for her Sian Marie clothing brand. They are still in business together, with Sian's loungewear, party wear and swimwear regularly worn by celebs and influencers.
Series 15 winner Carina Lepore
Carina is the most recent Apprentice winner. She won Lord Sugar's investment for her Dough Artisan bakehouse in 2019. Despite the pandemic, the business seems to be going well, with a second location opened in September 2020.