The announcement was initially made on the 31st of July but at midnight tonight, the new lockdown measures affecting much of Northern England will commence.
Matt Hancock who initially announced the new changes stated:
We're constantly vigilant and we've been looking at the data, and unfortunately we've seen across parts of northern England an increase in the number of cases of coronavirus.
He continued:
So, today, I held a meeting of the Government's Gold Committee and working with local leaders, including, for instance, Andy Burnham the mayor of Greater Manchester, we've decided that we need to take action across Greater Manchester, East Lancashire and parts of West Yorkshire.
Where do the new restrictions apply?
Affected areas include Greater Manchester as well as Bolton, Bury, Oldham, Rochdale, Salford, Stockport, Tameside, Trafford, Wigan, Blackburn with Darwen, Burnley, Hyndburn, Pendle, Rossendale, Bradford, Calderdale, Kirklees and West Yorkshire.
But, the restriction zone could change at any given moment due to the rising cases of coronavirus.
What are the new lockdown measures?
The new lockdown measures soon to be put into place will prevent people from socialising with other households in private spaces such as in homes and gardens. There are exceptions to the rule such as if the other households are part of a 'support bubble', sharing childcare or work transport, attending a birth, visiting a dying loved one or fulfilling a legal obligation.
Notably, pubs, gyms and restaurants in the areas will stay open but households are urged not to socialise with one another.
The police have also been granted permission to enforce the new lockdown measures and anybody not respecting the new rules will be breaking the law and could incur a fixed penalty fine anywhere from £100 all the way up to £3,200.
Initially, ministers announced the changes were to be made following the initial announcement on July 31st but had refused to acknowledge why there had been a delay in proceedings.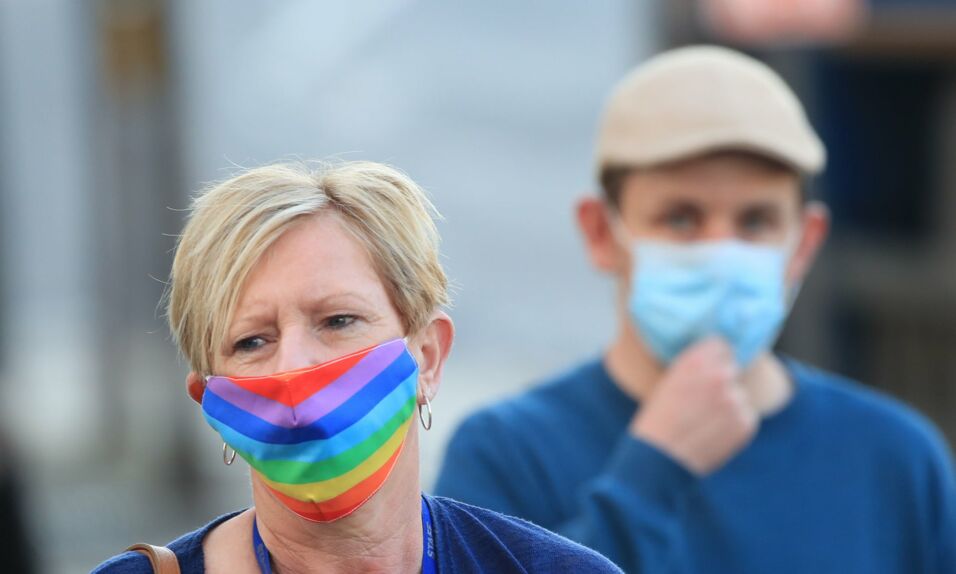 What about meeting people in public?
Socialising in public spaces such as parks has not changed so much in terms of rules and people are still permitted to work in groups of 6 unless all people come from just two households. Also, all people must still insure social distancing measures with those not in the same household.
Also, gatherings of more than 30 people are still banned.
The 'lockdown sex ban'
Critics have taken to social media to dub the new measures as the 'lockdown sex ban' as it prevents outsiders from entering other people's homes. The government has also defined a gathering as:
When two or more people are present together in the same place in order to engage in any form of social interaction with each other, or to undertake any other activity with each other.
One critic, Mr Wagner claims that he is shocked that the government is imposing laws that affect peoples private rights.
However, for all those wanting to get between the sheets, the rule does not apply to hotels, campsites, care homes and other buildings are exempt from the new rules.