NEW YORK - Bodies of the coronavirus victims were seen loaded into a refrigerated truck using forklift outside Brooklyn Hospital Center this week as the state's death toll is quickly approaching 1,400. Overall, the country's death toll is now at an estimated 5,113.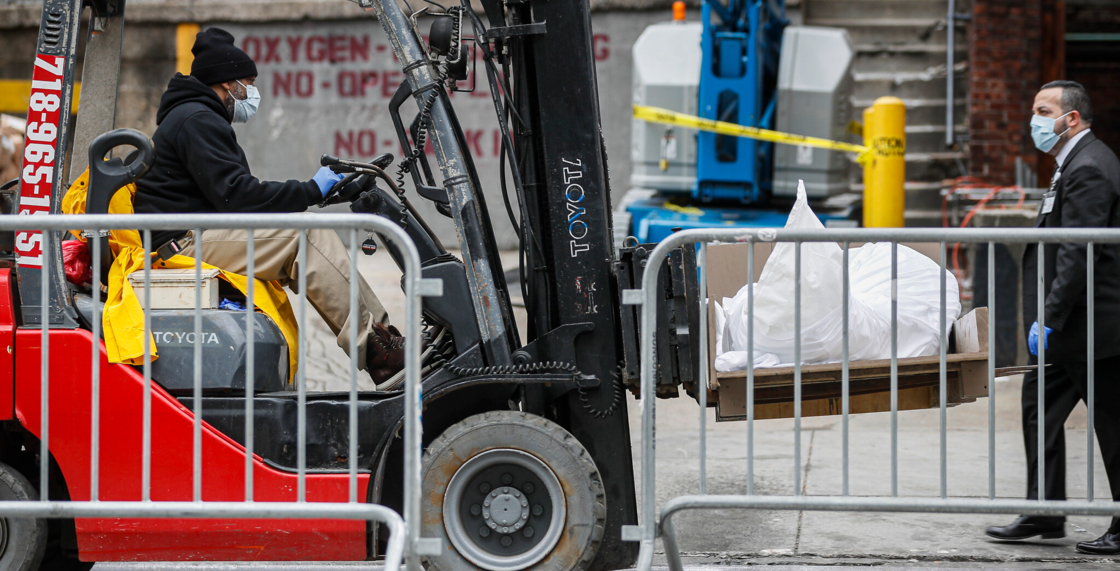 The independent reported the reason behind using these trucks was because of the hospital's inability to house the increasing number of bodies in the building.
In amateur footage captured above, one man can be heard pleading viewers to take the pandemic seriously. With a trembling hand and a breaking voice, he begs that we stay inside.
As of April 2, 2020, over 215,000 people have tested positive across the United States. Confirmed cases of coronavirus in America have skyrocketed in the recent weeks, with the country now ahead of China as the country with the highest number of confirmed cases. However, some debate the legitimacy of this claim and suspect that China may be underreporting their figure.
#StayHome
To combat the spread of COVID-19, it's important to keep physical, social contact to a minimum. The White House has released an official Coronavirus Quarantine Guidelines that highlights how citizens should behave. You can find out more about your rights in a quarantine here.