A US man has made history by becoming the first person on earth to get a heart transplant from a genetically-modified pig. The man is reported to be doing well after the groundbreaking surgery.
Last Choice
Doctors at the University of Maryland Medical Centre, in Baltimore, said it was too soon to know if the experimental surgery has been a success; it remains unclear what his chances of long-term survival are.
The transplant was a last resort to saving the life of David Bennett, 57 who has terminal heart disease. A day before the seven-hour surgery, Mr. Bennett said:
It was either die or do this transplant. I know it's a shot in the dark, but it's my last choice.
Mr. Bennett, a handyman, was not qualified for a human transplant due to his very poor health, leaving him with no option but to try this novel experiment.
According to the AFP news, the pig used in the transplant had undergone gene-editing to remove several genes that would have caused Mr Bennett's body to reject the organ.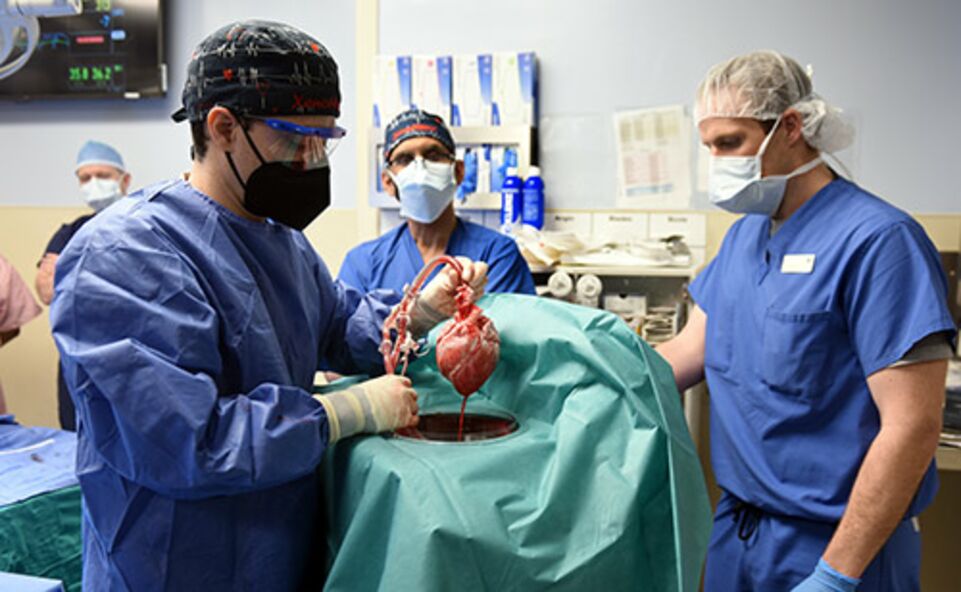 Organ Shortage Crisis
Dr Christine Lau, chair of the Department of Surgery at the University of Maryland School of Medicine, was in the operating theatre during the surgery. She told the BBC:
He's at more of a risk because we require more immunosuppression, slightly different than we would normally do in a human-to-human transplant. How well the patient does from now is, you know, it's never been done before, so we really don't know.
The medical team that carried out the operation are hopeful its success could help mitigate organ shortage problems. An estimated 17 people die each day in the US while waiting for a transplant, with some 100,000 reportedly on the waiting list. Dr. Lau added:
People die all the time on the waiting list, waiting for organs. If we could use genetically engineered pig organs they'd never have to wait, they could basically get an organ as they needed it.