All of our friends around the world will be getting their lucky hands on a PS5 today. Sadly, for all of us in the UK and Europe, we will have to wait until the 19th of November before we're allowed to join the fun.
The new console is being released around the same time as the Xbox Series X and S which will no doubt create some more friendly competition between the two companies right in time for Christmas.
Sony's March 2020 Road to PS5 event already told us much of what we can look forward to with the new console and it may be worth the extra weeks wait...You'll just have to ignore all the game spoilers.
Sony's New PS5
The new PS5 actually comes in two versions, one includes an optical disk drive and the second is fully digital and does without, much like the new Xbox Series S. However, both versions of the new PS5 will feature a dashboard that has had a '100% overhaul from the user interface from the PS4.
The Playstation 5is set to be equipped with a Dual Sense Controller which is one of their sleekest designs to date. The wireless controller offers immersive haptic feedback, adaptive triggers and a built-in microphone.
The new console also sports 3D audio technology and an ultra-high-speed SSD for lightning-fast load times. The PS5 also comes with a range of extra accessories such as the Pulse 3D Wireless Headset, the Dual Sense Charging Station that lets you dock two controllers at once and an HD camera.
Sony has also announced that the PS5 will be backwards compatible for some games and accessories. But, accessories such as the Dual Shock Controller will only be able to be used with backwards compatible PS4 games.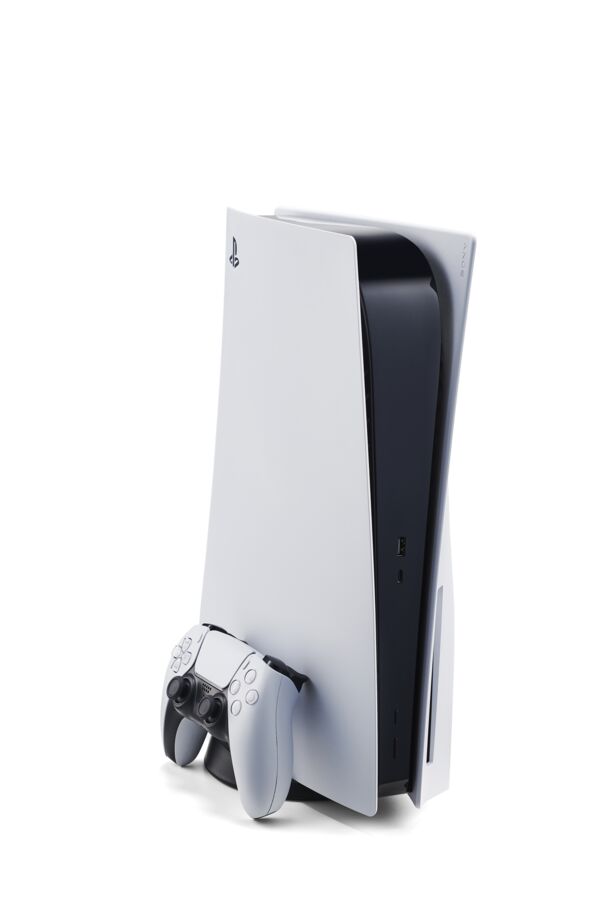 PS5 Game Line-Up
Sony has also had a line of games released to PS5including Spider Man: Miles Morales, Horizon Forbidden West, Call of Duty: Black Ops – Cold War, Final Fantasy 16, as well as a brand new God of War game and an expanded version of the classic GTA 5.
And, for all those sports fans out there, EA SPORTS FIFA 21 will be coming out on PS5 on December 4th and NBA 2K21 will be out the following week on the 12th.
Where to Pre-Order the PS5
If you're an avid Playstation fan and are looking to get your hands on the newest and best console out there then you can always pre-order it. Unfortunately, many places such as Amazon are already sold out.
However, it may be worth keeping an eye on these stores anyway as Currys PC World, Amazon and Box will all be receiving new shipments as time goes on.
So, if you haven't already gotten a pre-order in then make sure you sign-up for any emails so you're notified when it's back in stock!
Note: This article includes Amazon affiliate links and Gentside.co.uk may receive a small commission on any purchases made through said links.