What do you enjoy most about breakfast? Eggs? Bacon? Sausage? Cheese? If you find yourself at Maccas wondering which McMuffin sounds the best then you're in luck as now you can get all the McMuffins combined in the form of a Breakfast Roll.
From Wednesday the 21st of October, customers will be able to order McDonald's new breakfast bap to get their day rolling right.
The Breakfast Roll comes with all the fixtures you might crave, bacon, a sausage patty, egg, cheese and a choice of brown sauce or ketchup (brown sauce all the way). The new buttie-like breakfast item comes served on a bread roll which is a bonus for all those savoury muffin haters out there.
The Breakfast Roll is being introduced across the UK after a successful trial in Ireland and will no doubt be warmly welcomed after the Breakfast Wrap was kicked off the menu during lockdown.
McDonald's'new Breakfast Roll will be available for just £2.79 between the hours of 5 am to 11 am. So, if you're not an early riser make sure you set a few more alarms.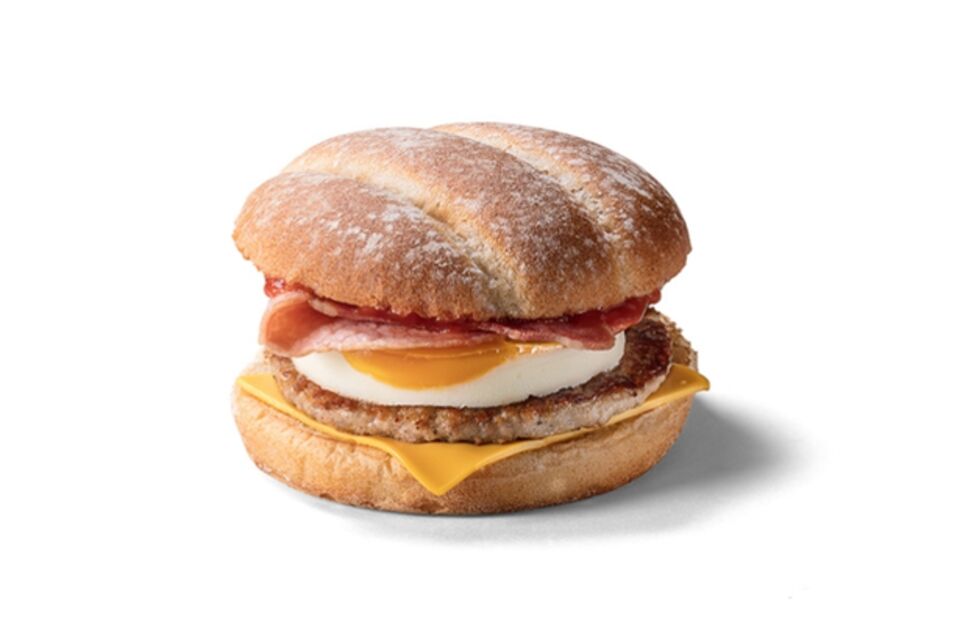 A menu refresh
The new breakfast dish accompanies the six other items that were just recently added to the menu including a spicy quarter pounder with cheese and a quarter pounder deluxe.
Fans are now also able to get their hands on a new chicken BLT as well as Nacho Cheese wedges. However, none of these items are permanent fixes and are only available until the 17th of November.
So make sure you get in before you miss out!