Domino'shas announced that they'll be expanding their vegan menu to include a new vegan chicken pizza and vegan chicken nuggets...We're getting hungry just thinking about it!
The new and exciting expansion to the already delicious vegan menu will be launched on the 4th of January, including the much anticipated Chick-Ain't meat pizza as well as Southern Fried Vegan Nuggets.
And, if this wasn't enough t make you hungry already, here's what's Chick-Ain't customers are in store for.
The new faux chicken pizza includes a base of Domino's fresh vegan dough with vine-ripened tomato sauce and covered with the perfect layer of melted vegan cheese.
Then the pizza is topped with plant-based chicken strips, crunchy onions and lashings of both green and red capsicum.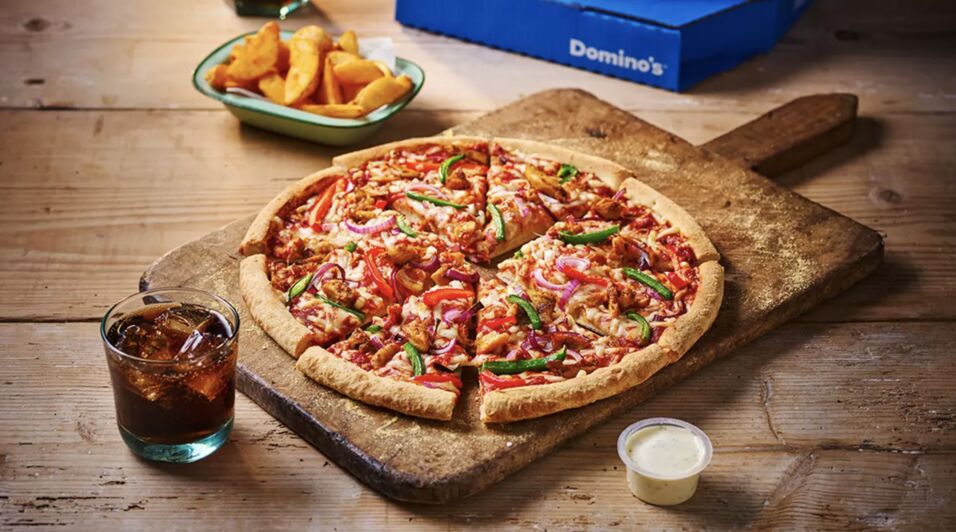 This new pizza will be available in both medium classic crust or a large traditional Italian base. Either way, we know there definitely won't be any leftovers with this one!
Meanwhile, if a chicken nugget is more your style then you'll be happy to know that these plant-based bites go swell with a huge dollop of Vegan Garlic and Herb Dip.
These treats will be available for both takeaway and delivery from the 4th of January. So, if your New Years resolution is to go vegan, then you know you'll have tons of options.
The new vegan pizza and chicken nuggets will be joining Domino's already bustling vegan collection including the Vegan Margarita pizza, the Vegan Vegi Supreme pizza as well as potato wedges and the Vegan Garlic and Herb Dip.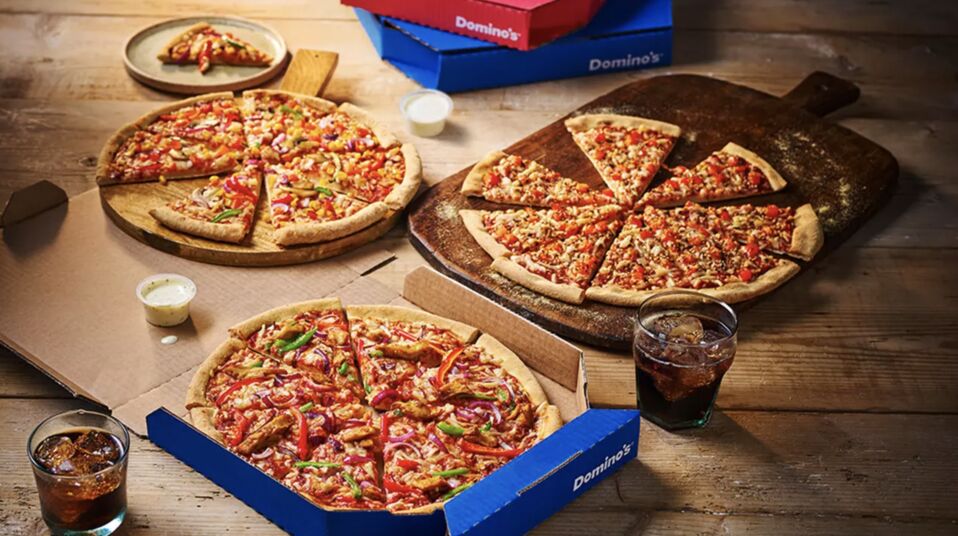 Domino's Legume Legend Melanie Howe commented on the new additions:
Our food innovation team haven't stopped experimenting in the test kitchen since we launched our Vegan Friendly range a few months ago and we just know our customers are going to adore the Chick-Ain't pizza and Vegan Nuggets.
And, it seems that the new vegan options have already been tried and tested with huge ratings of approval:
Feedback on the existing range has been overwhelmingly good and it's brilliant to offer even more choice to customers. These delicious additions land in stores just in time for the start of Veganuary, pizza and plants truly are a match made in heaven!
2021 is already looking good!