On 4 August, the port of Beirut (Lebanon)was hit by adouble explosion that left more than 190 dead and nearly 6,500 injured. The Lebanese, in a state of shock after this terrible event, are once again facing a catastrophe.
Beirut hit again
A little more than a month later, on Thursday, September 10th, a fire broke out in the port of Beirut. The Lebanese capital is once again being hit by a disaster even though a large part of the city is still destroyed.
The fire is said to have broken out near the place where the double explosion had already taken place at the beginning of August. Apparently it was inside of a warehouse where motor oil and car tires were being stored, according to information relayed by the newspaper Le Monde.
Causes of the fire
It's is still too early to determine the exact causes of the fire but it can be assumed that it would have started via the "oil cans before spreading to the tires", according to Bassem al-Kaissi, the director of the port, who made a statement on a local news channel.
He continued by stating that it could be an external cause, namely heat, or human error. We will have to wait and see the results of the investigation that should be opened following this unfortunate event.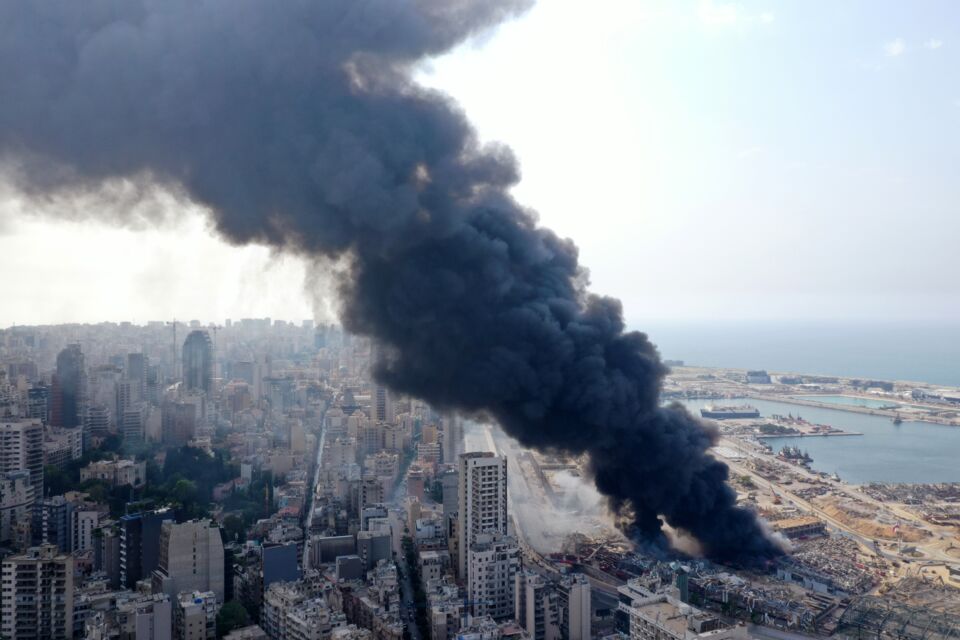 How is Beirut coping?
The Lebanese Red Cross said there was only one person injured so far, by inhaling smoke. Those who were present at the port have been evacuated.
The fire is "in the process of being brought under control" according to the words of the firemen who are currently fighting the fire in Beirut, interviewed by our colleagues from BFMTV. However, flames are still rising in the Lebanese sky at the moment.