Robbie Williams does not look like this anymore
Take That star Robbie Williams has revealed a dramatic new look as he's vowed to finally stop dyeing his hair at the age of 46. Not only is Robbie now letting his natural greys show, he's also opted for a close crop, worlds away from the flowing locks he's sported in recent years.
Robbie Williams is officially a silver fox! Whilst the former Take That singer has never been afraid to show off a few grey hairs alongside his dark locks, he has now revealed that he's given up dyeing his hair altogether – as he doesn't want to risk looking like one of 'the rock stars of yesterday'.
Stepping out in Melbourne for the Australia leg of his world tour – which is now likely to be put on hold due to the coronavirus pandemic – Robbie showed off a new look. He's had his hair chopped off into a buzzcut – and we have to say it's not a bad look at all!
Robbie previously opened up to The Sun about dealing with his changing appearance, saying: 'There's a certain age that you reach where you go, 'I better stop dying this stuff'. You don't want to have that auburn red tip at the end — you see the rock stars of yesterday do this and you go, 'Oooh'. So what I've done is shave it all off.'
Robbie and his wife Ayda Field recently welcomed their fourth child, a son named Beau, who was born via a surrogate. The couple, who have been married since 2010, are also parents to seven-year-old Theodora, five-year-old Charlie and one-year-old Coco, who was also born via a surrogate.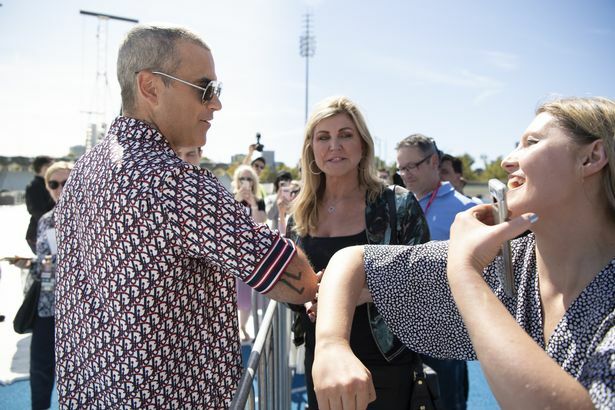 Robbie was due to be performing at Lakeside Stadium in Albert Park in Melbourne this Saturday but has had to cancel the gig amidst coronavirus fears. Robbie was seen earlier this week elbow-bumping fans rather than dishing out hugs and handshakes, in an effort to limit the risk of spreading the disease.