PewDiePie uploaded his last Youtube video on Wednesday to commence his indefinite break from his channel announcing "I'm Out".
The gamer and youtube star Felix Kjellberg announced his plans to gain some distance from the platform in December after having a busy year, getting married to partner Mariza Bisognin, clashes with other Youtubers and also having his house burgled. Kjellberg is understandably in need of some time off.
PewDiePie previously announced:
'I'm tired. I'm tired. I'm feeling very tired. I don't know if you can tell,' he added, all the while laughing and clapping. 'Just so you know, early next year, I'll be away for a little while. I'll explain that later, but I wanted to give heads up.'
Fans have taken to social media to express both sadness and congratulations on the news: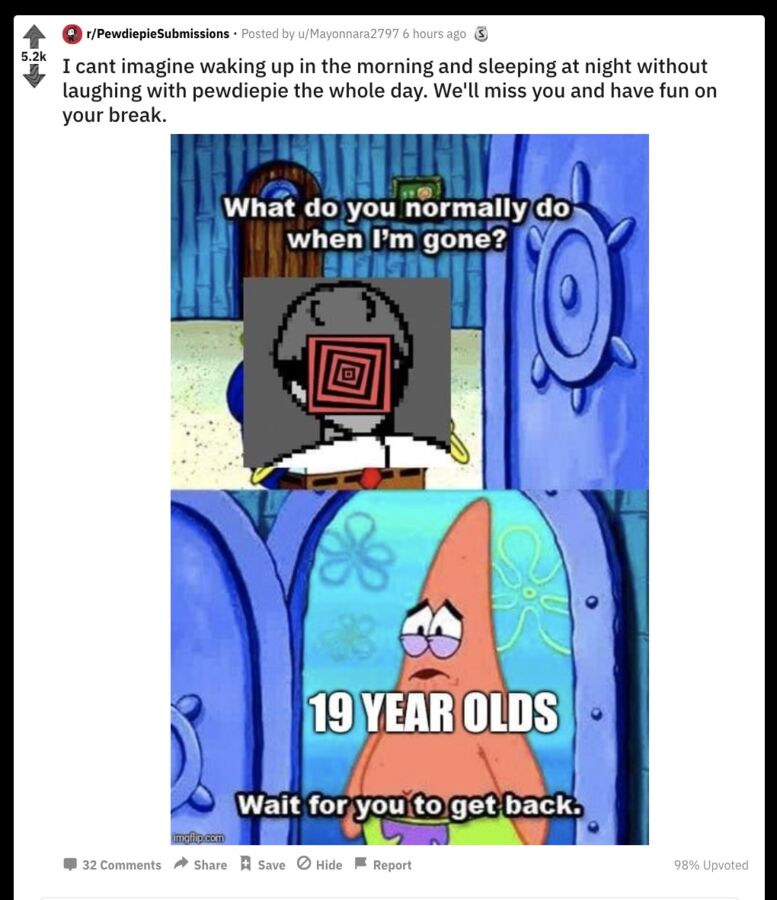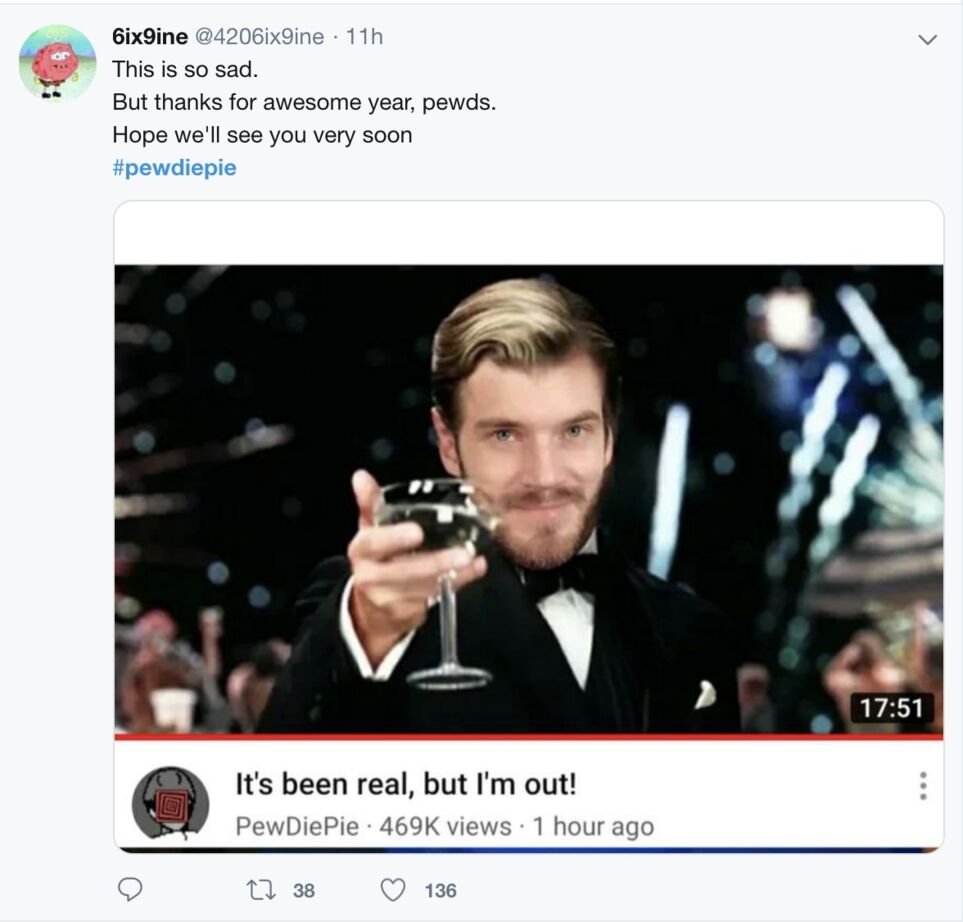 The content creator who was once the most highest-earning YouTuber, recently giving up his spot to 8-year-old Ryan Kaji of Ryan's World but regardless has had a successful following, amassing one hundred million followers over the last decade.
Many content creators for YouTube such as Bobby Burns and Rubén "El Rubius" Gundersen have reported feeling the effects of work stress. Resulting in obsession and mental health trip-ups due to tight schedules and pressure to stay engaged.
The internet celebrity PewDiePie noted: 'I am taking a break from YouTube next year. I wanted to say it in advance because I made up my mind.'
'I don't know when I'll be back, but have a good time. Just, like, enjoy yourself.'