Male skinny dippers have been warned in Sweden about the dangers of the pacu, or 'ball-cutter' fish, a relative of the piranha, The Guardian reported.
Smaller than a shark, yet somehow more terrifying
It's a fish that's become infamous due to its (largely undeserved) reputation for attacking testicles. This didn't stop the authorities from warning its citizens.
The warning was issued by Denmark's Natural History Museum after one of the eight-inch (21 cm) fish was caught in an eel trap located in the Oresund Sound off the south coast of Sweden.
A fish expert, Henrick Carl, at the Natural History Museum of Denmark told Swedish news site The Local that the pacu may bite:
The pacu is not normally dangerous to people but it has quite a serious bite. There have been incidents in other countries, such as Papua New Guinea where some men have had their testicles bitten off.
They bite because they're hungry, and testicles sit nicely in their mouth.
'Keep your swimwear on if you're bathing in the Sound these days—maybe there are more out there!' swimmers were warned.
A strangely far-ranging fish
Normally found in the warmer waters of the Amazon, the pacu are related to the piranha. The main difference ? Their teeth: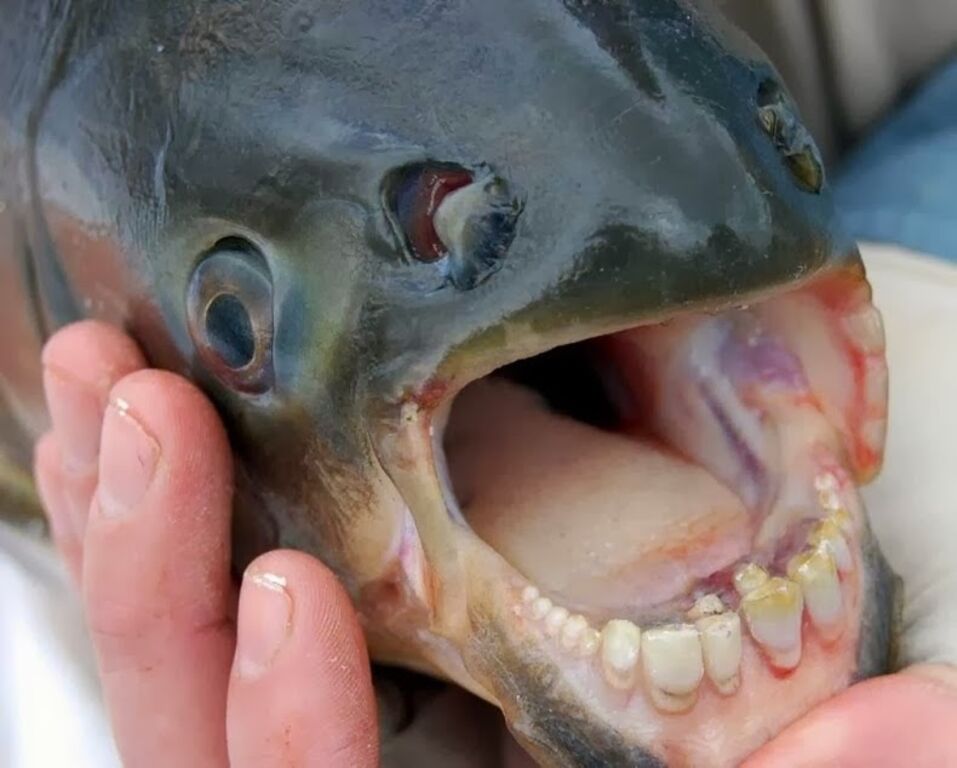 While piranha has small serrated teeth, pacu fishes have square, eerily human-like teeth. They are voracious eaters and can grow up to 90cm (35 inches) and 25kg.
Associate Professor and fish expert Peter Rask Møller of the Natural History Museum of Denmark, University of Copenhagen, declared:
Discovering whether this fish is a lone wanderer or a new invasive species will be very exciting. And a bit scary. It's the first time this species has been caught in the wild in Scandinavia.