A couple were terrified to discover a python in their bedroom. The 5ft reptile was wrapped around a mirror in the couple's home in Quarry Bank, Dudley. Shocked and scared, they called the West Midlands police.
According to the police, the couple had no clue where the snake may have come from, although they suspected it could have hidden in a large parcel that was delivered to their home the previous day.
However, they did not rule out the possibility of it entering the house through a pipe.
Police to the Rescue
Cases such as this are usually handled by the RSPCA, but there was no one in the office to retrieve the snake at the time the call came through at 10pm last Wednesday.
Two student officers went to the home of the couple to evacuate the animal, which was still in the bedroom. After a prolonged search, they found the snake wrapped around a vanity mirror.
A police spokesperson said:
The officers used batons to carefully lift the yellow snake, which was around 5ft long, and place it in a shoebox with holes in. The officers contacted Manor Vets, Halesowen who kindly agreed to take the snake in overnight until the RSPCA were able to attend.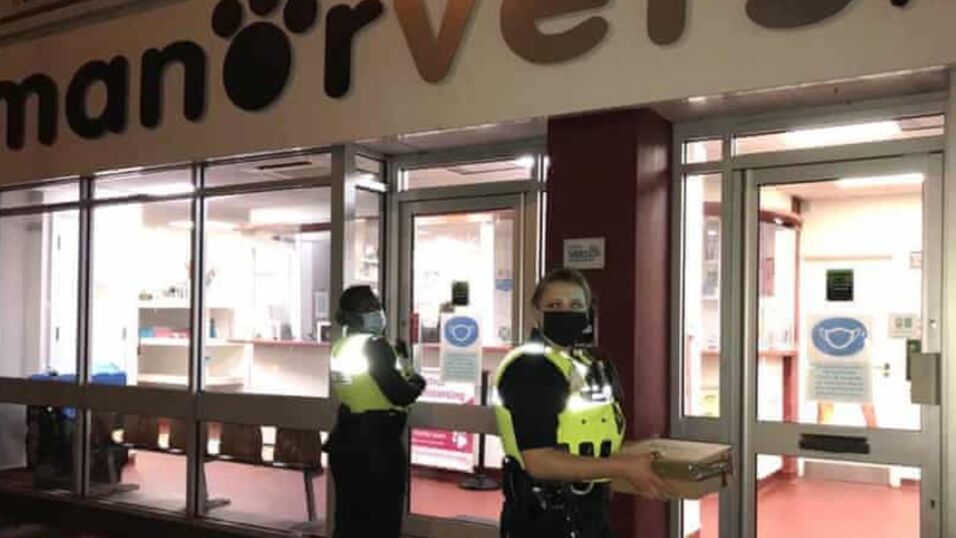 Friendly Snake
Manor Vets in Halesowen took the snake in overnight until the RSPCA were able to have it. According to a vet who was called in to examine the snake, it was a mature female python.
Police said the snake had a few lumps and old injuries, but was very friendly and generally otherwise in good health. West Midlands police said:
We'd like to say a big thanks to the Manor Vets team for helping us and to our student officers for dealing with this slippery situation so calmly without any hissssterics!