We all know thatI'm a Celeb's Gwrych Castle is haunted… But could it also be cursed?
Since the beginning of the show, two people have now died out front of the 200-year-old fortress with the second one being discovered on Saturday morning.
The body was believed to be that of a male cyclist who was found in the woods in Abergele, less than a mile from where I'm a Celeb is filming.
However, North Wales Police have dampened suspicions of a haunted castle being at falt as signs showed there was no foul play involved.
The man was found shortly before 11am on Saturday the 28th of November near Lady Emily's Tower.
Detectives were informed of the body by paramedics and conducted some door to door interviews after the man's car was also discovered in the area. A North Wales Police spokesperson released in a statement on Thursday:
We were notified at 10.57am on Saturday, November 28, by the Welsh Ambulance Service. The body of a man, who we understand had been on a mountain bike in woods off the Abergele Road was discovered. He was pronounced dead at the scene. There are no suspicious circumstances and the coroner has been informed.
The cyclist was the second person to pass away outside of the castle as exactly a week before, Sharn Iona Hughes was struck by a carafter trying to take photo's of theI'm a Celeb campsite.
The 58-year-old charity worker was struck down by a blue Volvo Estate on the 21st of November at around 5pm. Her family commented on the situation stating:
Her curiosity led to her wanting to see the lights at Gwrych Castle which unfortunately led to her untimely tragic death along a very busy road. We are truly heartbroken. She was hoping to take a photo and send it to a friend. We know that several others will have done and plan to do the same.
The I'm a Celeb castle, as well as the cast and crew, are now under the protection of around 40 security guards and local roads, a campsite and a farm park have all been closed down.
Wardens can be seen patrolling the site in high-visibility jackets and high wire fences have been used to seal off the entrance to the Castle. Pathways including the one near Emily's Tower have also been blocked off to prevent any intruders, while the patrolmen wear night-vision goggles at night to patrol the perimeter and the surrounding woods.
So, hopefully, there won't be any more deadly incidents this season.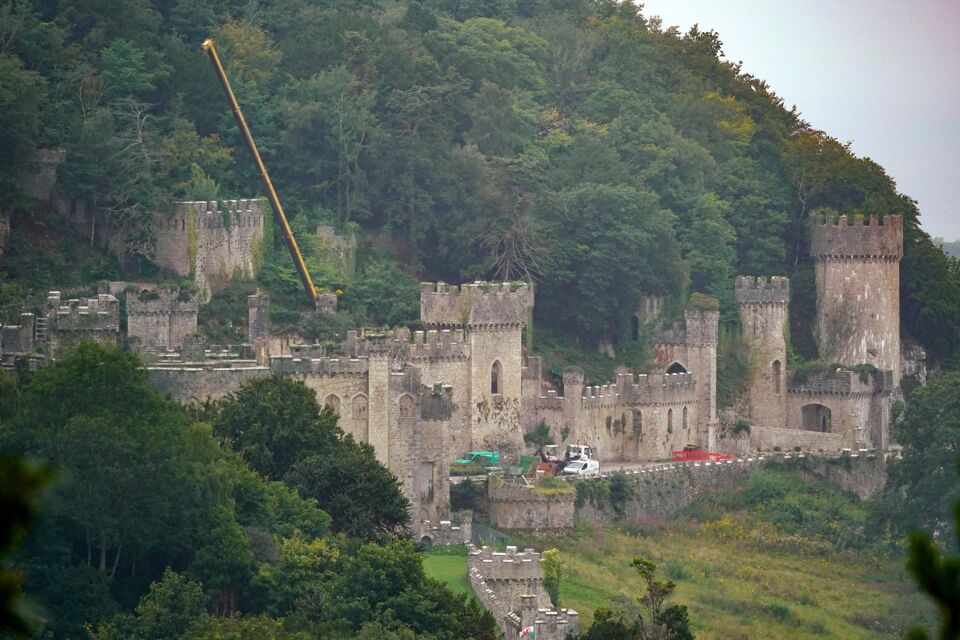 This is not the first time I'm a Celeb has dealt with a body
However, this isn't the only time theI'm a Celebcampsite has been on alert. Just last year the camp was put on lockdown after a murder took place just half an hour from the filming site in Murwillumbah, New South Wales.
The incident occured when the body of a 50-year-old man was found in Jack Evans Boat Harbour. A source told express.co.uk that the camp had been made impenetrable but it was still scary to have a murderer on the loose:
The celebs are being watched 24 hours a day, seven days a week by a team of staff and our security measures are incredibly tight. So there is zero chance of anyone sneaking into camp. But of course it is very unsettling to know that there is someone out there, running from the police, who has committed such a horrible crime
Maybe it's the show that's cursed?