All famous celebrities, whether they're singers or football players, have a part of their lives that is not open to the public. When those secrets do spill out, it can be a real scandal. That's what happened to this French athlete 15 years ago…
Discover our latest podcast
After the 2006 World Cup, the French football maestro is said to have had a hidden relationship with a French singer even though he was married. Let's find out what exactly happened.
The football legend, Zinedine Zidane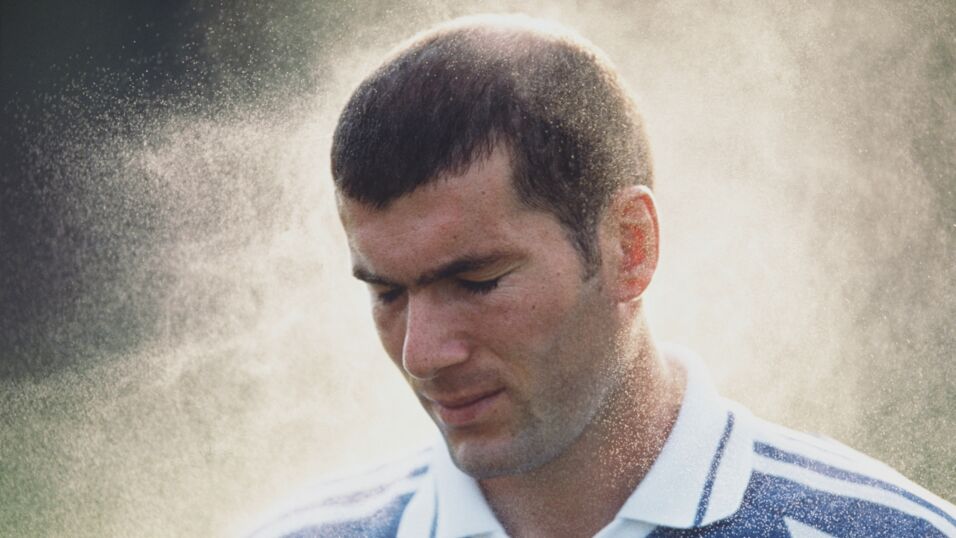 Zidane is undoubtedly one of France's most favourite personalities. He is the man who gave the country their first World Cup win in 1998. On top of his football success, his elegance, talent, and grace has also been revered.
At that time, no one could touch the man as he had been given a status of divinity. However, there was one shocking rumour that began to taint his picture perfect image.
Read more:
⋙ Zidane quits Real Madrid for the second time
⋙ Materazzi speaks out about Zidane's headbutt 15 years later
Zizou's secret affair
Zizou had a startling career as a football player and as the coach of Real Madrid, where he won three consecutive Champions Leagues. But there is one story that still weighs him down.
After the World Cup in Germany, a rumour broke out in France that the illustrious Zidane had an extramarital relationship with the singer Nâdiya. The singer of the hit song 'Et c'est parti…' was photographed by paparazzi in a hotel in Paris with the former midfielder, who was already married at the time.
The controversy then erupted when Voici sold the photos to French TV presenter Marc-Olivier Fogiel, for 40,000 euros. The RnB singer repeatedly denied the accusations at each of her media appearances and Zidane sued for defamation as the photo had been taken without his consent.
In the end, the football legend won the case with a 50,000 euro compensation but in the process his image was slightly tarnished for eternity.
This article has been translated from Gentside FR.