After Kim Jong-Un disappeared from the public in early April rumours went wild that the dictator was dead of left brain dead after a heart surgery mishap. However, recent imagesreleased of Kim show have completely debunked these rumours.
The photos released by KCNA come from a public appearance in Pyongyang where the Kim Jong-Un can be seen cutting the ceremonial ribbon at the opening of a fertilizer plant on the 30th of April. The images have yet to be verified but serve as the first time the dictator has been seen since April 11. The article stated:
All the participants again burst into thunderous cheers of 'hurrah,'
Mr Kim warmly acknowledged the builders and masses raising thunderous cheers.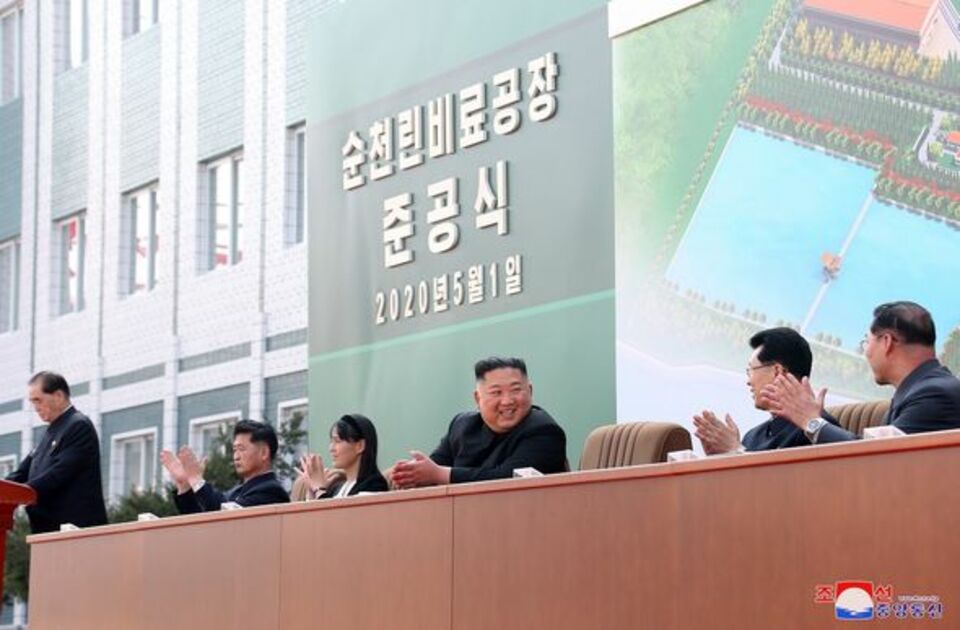 When Kim didn't make an appearance for the memorial of his grandfather's death on April 15th news outlets went into a frenzy stating that the dictator was in danger after a heart surgery gone wrong or that he was in a vegetative state. Some outlets even claimed that Kim Jong-Un had died, prompting questions of who was to succeed him.
However, some experts say that the images are a cause for suspicion as there is no way to determine when they were actually taken. Journalist Roy Calley stated:
Maybe I'm just being cynical but it does not look right to me. There is no way of telling when this picture was taken They have a history with this kind of thing - he went missing before, for 40 days, and when he returned he was walking with a cane because of an operation.
Calley also believes that it is still possible something has indeed happened to Kim as this is not the first time North Korean media has kept people in the dark:
This is just another factory in Pyongyang and it's a really odd picture to release all of a sudden. There is simply no way to date it and the thing is, in the normal course of events, every day there is a picture released of the Supreme Leader opening something. When Kim's father, Kim Jong-il, died, the North Korean public was not aware of it for three months.