From Wednesday the 2nd of December, England will no longer be under lockdown. However, residents won't be greeted on the other side with newfound freedom as a harsher tier system will be taking over.
The government has confirmed that 99% of residents will soon be living under tier two and three restrictions instead, meaning that they will not be able to engage in any indoor household mixing.
Yesterday's announcement confirmed that a whole 23,347,218 people will be placed under tier three while 32,226,170 people (57.3% of the population) will be moving into tier two.
Just 1.3% of the population will be tucked away in tier one being those in the Isle of Wright, Cornwall and the Isles of Scilly.
Restrictions for the new tiers have also been tightened after government scientific advisors gave insight that the previous system was not rigorous enough to slow the spread of coronavirus.
Final decisions for which tiers areas will be placed under was decided by Boris Johnson at the COVID Operations Committee.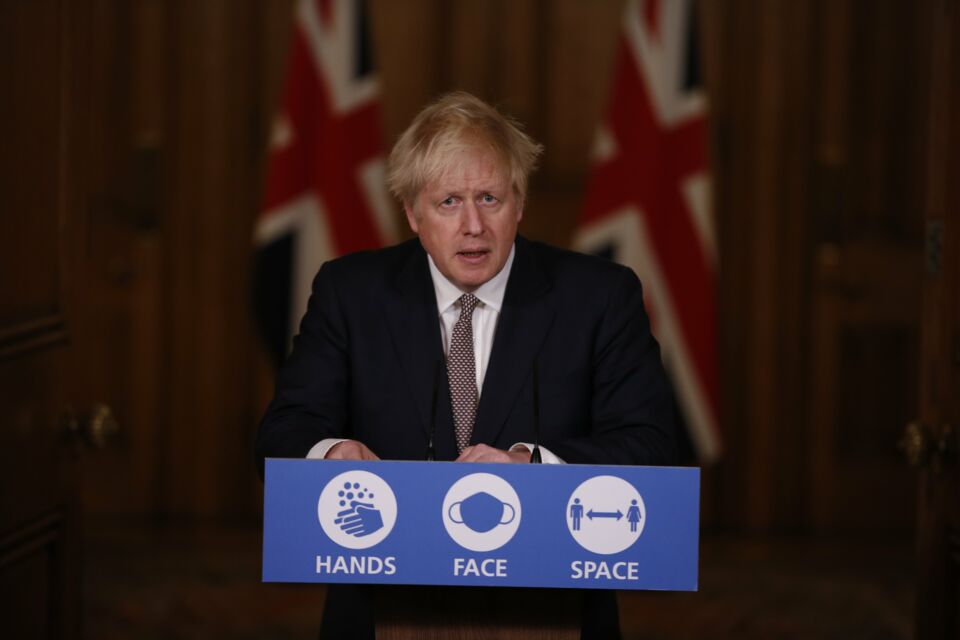 Health Secretary Matt Hancockalso noted that these tier placements would be reviewed in a fortnight and regularly afterwards. He spoke to the Commons stating:
The majority of England will be in Tier 2 but a significant number of areas, I'm afraid, need to be in Tier 3 to bring case rates done. Now I know how tough this is both for areas that have been in restrictions for a long time like Leicester and Greater Manchester and also for areas where cases have risen sharply recently like Bristol, the West Midlands and Kent.
The full allocations have been published this morning and laid as a written ministerial statement just before this statement began. I understand the impact that these measures will have but they are necessary given the scale of the threat that we face. We'll review the measures in a fortnight and keep them regularly under review after that.
Those restricted to tier three will no longer be allowed to participate in indoor household mixing and bars and restaurants will be limited to takeaway only. However, retail and self-care facilities will be allowed to open.
Those in tier two will still not be allowed to participate in indoor household mixing but this time with the exception of support bubbles who will also be permitted to stay overnight. Hospitality businesses that can function as a restaurant will be allowed to open but must cease taking orders at 10 pm.
Gyms will also be opening once again from the 2nd of December and outdoor events and spectator sports will be open with some restrictions for those tiers one and two.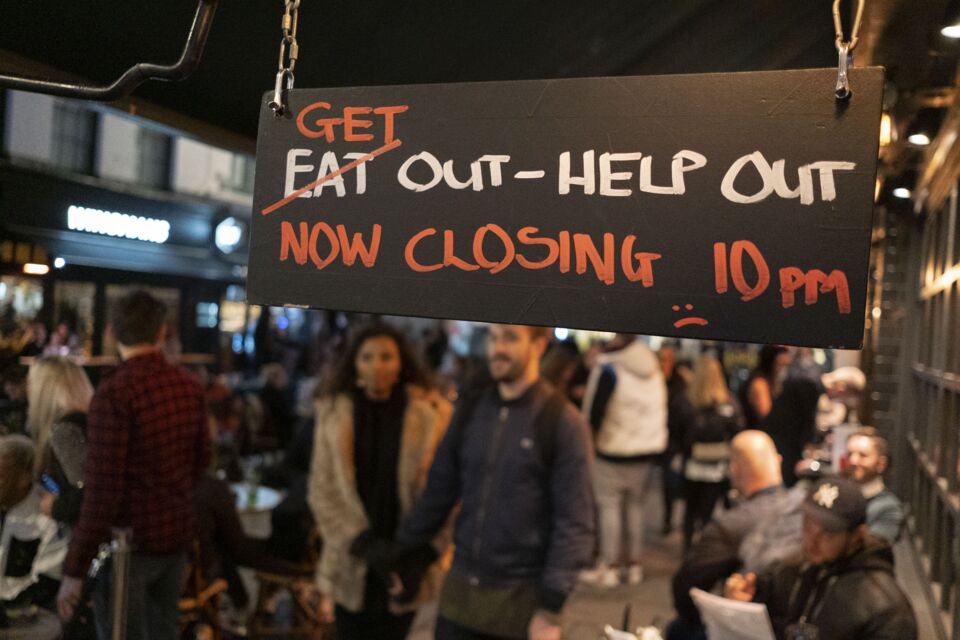 Operation Moonshot
Boris Johnson has recently announced that those who tested negative for the virus under tier three may be released from some restrictions. The Prime Minister stated:
Testing on this scale is untried, but in due course, if it works, where people test negative it may also be possible for families and communities to be released from certain restrictions, even if their home area stays in Tier 3.
Johnson was joined by Chris Witty and Sir Patrick Vallance who emphasised the success of the system's trial in Liverpool. Johnson added:
The truth is that at least one in three people with Covid have no symptoms at all and may be spreading the disease without even knowing that they've got it. The only way to identify them and protect everyone is through mass testing. Liverpool shows what can be achieved.
In Liverpool, in the space of two and a half weeks, over 240,000 tests have been conducted and together with the effect of national restrictions, this has helped to reduce the number of cases in Liverpool City Region by more than two thirds. So having previously been in Tier 3, Liverpool City Region and Warrington will now be in Tier 2.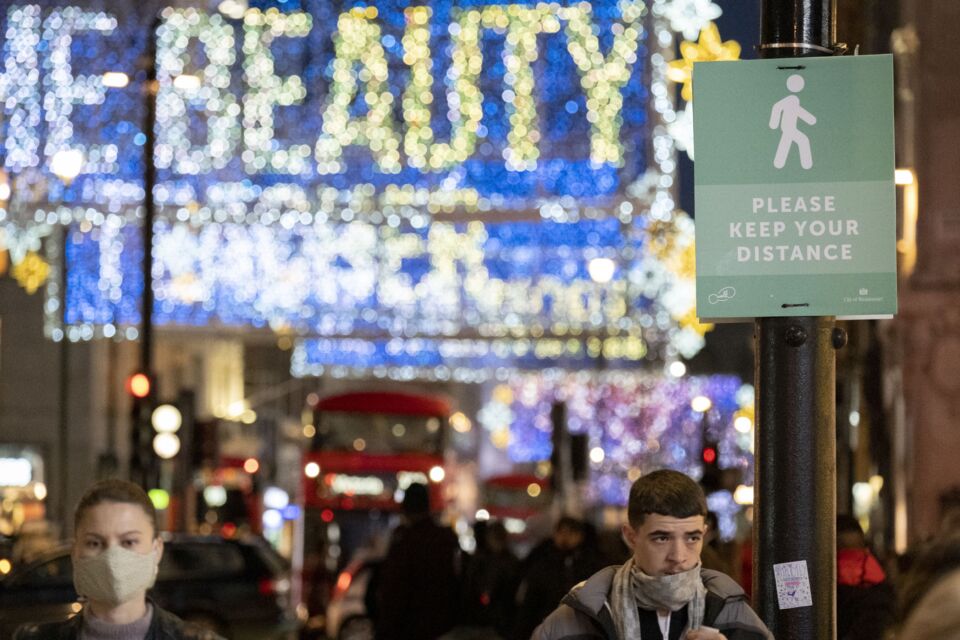 Full list of tiers by area
The government determined where each area would fall according to five criteria: an analysis of cases across all age groups; an analysis of cases for those over 60 years old; the changing of R rates in each area; the percentage of people in each area who have tested positive (cases per 100,000) and finally, the current and future projected pressures on the NHS.
Tier 1: Medium Alert
South East
South West
Tier 2: High Alert
North West
Cumbria
Liverpool City Region
Warrington and Cheshire
Yorkshire
West Midlands
Worcestershire
Herefordshire
Shropshire and Telford & Wrekin
East Midlands
East of England
Suffolk
Hertfordshire
Cambridgeshire, including Peterborough
Norfolk
Essex, Thurrock and Southend on Sea
Bedfordshire and Milton Keynes
London
All 32 Boroughs and the City of London
South East
East Sussex, West Sussex, Brighton and Hove
Surrey
Reading
Wokingham
Bracknell Forest
Windsor and Maidenhead
West Berkshire
Hampshire (except the Isle of Wight), Portsmouth and Southampton
Buckinghamshire
Oxfordshire
South West
South Somerset, Somerset West and Taunton, Mendip and Sedgemoor
Bath and North East Somerset
Dorset
Bournemouth
Christchurch
Poole
Gloucestershire
Wiltshire and Swindon
Devon
Tier 3: Very High Alert
North East
Tees Valley Combined Authority:
Hartlepool
Middlesbrough
Stockton-on-Tees
Redcar and Cleveland
Darlington
North East Combined Authority:
Sunderland
South Tyneside
Gateshead
Newcastle upon Tyne
North Tyneside
County Durham
Northumberland
North West
Greater Manchester
Lancashire
Blackpool
Blackburn with Darwen
Yorkshire and The Humber
The Humber
West Yorkshire
South Yorkshire
West Midlands
Birmingham and Black Country
Staffordshire and Stoke-on-Trent
Warwickshire, Coventry and Solihull
East Midlands
Derby and Derbyshire
Nottingham and Nottinghamshire
Leicester and Leicestershire
Lincolnshire
South East
South West
Bristol
South Gloucestershire
North Somerset