Exploration of the seabed of the Black Sea has undoubtedly borne fruit. For three years, the Anglo-Bulgarian underwater expedition Black Sea Map has been probing the soil of the Black Sea. It has so far revealed 60 wrecks, including Roman ships and a fleet of Cossack buildings dating back to the 17th century.
The crowning jewel of these discoveries is a 2400-year-old Greek merchant ship. According to the researchers, this is the oldest intact wreck ever unearthed.
Testimony of the past
Through the use of cameras (usually used by the oil industry) to map the deep seabed, the research team has been able to uncover an impressive number of treasures over the past three years. But the most beautiful discovery remains that of this merchant vessel.
'A fragment of the ship has been dated using carbon 14 and we have confirmation that this is the oldest intact wreckage known to date,' said the team. It dates back to 400 BC, a time when the Black Sea was at the heart of trade and included many Greek colonies.
A doubly unexpected discovery
The ship, represented on ancient pottery previously uncovered by archaeologists, rests on its side; its mast and rudder are intact. Discovered at a depth of more than 2000 metres, the environment was deprived of oxygen, which allowed its excellent conservation.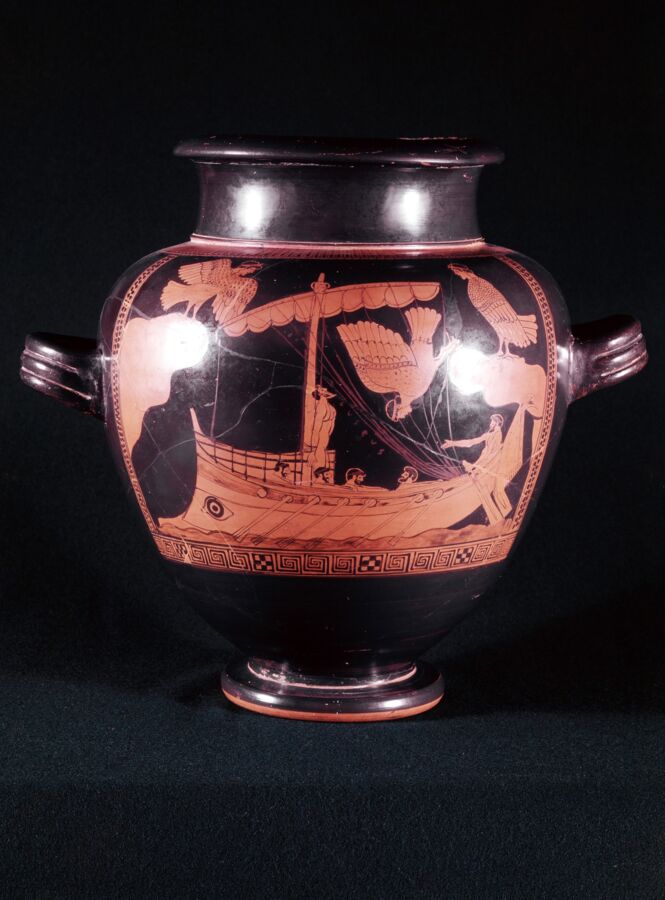 'An intact Classic Period ship resting under two kilometres of water is something I never thought possible,' says Professor Jon Adams, the project's lead researcher.
'This discovery will change our understanding of shipbuilding and navigation in the old world,' he adds. A chance discovery, team member Helen Farr told BBC: 'The project as a whole was designed to measure the evolution of seabed levels and floods in the Black Sea region [...] and the wrecks are a happy though unexpected result of that.'