Retiring from professional sports is a bittersweet moment, as most ponder what's next. For Rhali Dobson of Melbourne City, she had a beautiful surprise at her career's end.
The 28-year-old striker scored a goal and ran toward her partner Matt near the corner flag to celebrate, only to find him on one knee, waiting to propose.
Hope for the future
The moment came during an Australian W-League match against Perth Glory. Dobson, who has played for Melbourne since 2017, opened the scoring and led her side to a 2-1 victory.
Before the match, she announced her retirement from professional football to care for Matt, her now fiancée, during his radiotherapy treatment for brain cancer.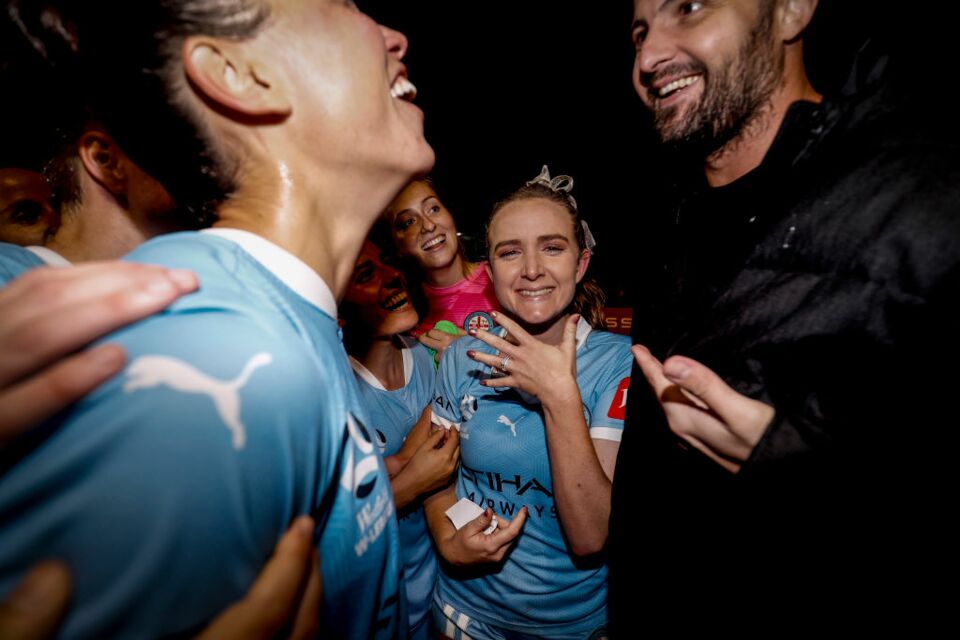 In the post-match interview, Dobson explained how Matt had been diagnosed with brain cancer six years ago after collapsing on the soccer pitch with seizures. He had successful surgery then and had been doing regular checkups with his oncologist since.
During one of these routine visits in February, the doctors saw unusual activity in a small area on the back of his brain, which turned out to be a grade III tumour.
The plan now is to have intensive radiotherapy until May and then transition to chemotherapy over the next 12 months. Dobson is optimistic about Matt's recovery. She said:
We've caught things exceptionally early, he's on the very positive end of the scale because of his age. He had no other signs or symptoms, it was for him a routine check-up.This is bigger than the sport. He is my absolute world.
Dobson finishes her career with three goals in 44 games for Melbourne City and one appearance for the Australian national team.