Maradona,arguably one of the most iconic footballers of any generationpassed away on Wednesday the 25th of November after suffering a heart attack in Buenos Aires.
The last hours of Maradona's life were played out in Argentina's media last night as the former Napoli and Barcelona star was revealed to have died after a heart attack gone awry.
Maradona was recently released from the hospital to his home in Tigre after suffering a heart attack two weeks ago.
One morning while eating breakfast the star turned to his Nephew Johnny Esposito and muttered 'me siento mal', Spanish for 'I don't feel well' and announced he was going to lie down.
The retired footballer's in-home nurse grew concerned and phoned for an ambulance, several of which responded.
However, it was too late for Maradona who had passed before help arrived.
Paramedics attempted to revive the Argentinian icon but were unsuccessful declaring him dead at the scene.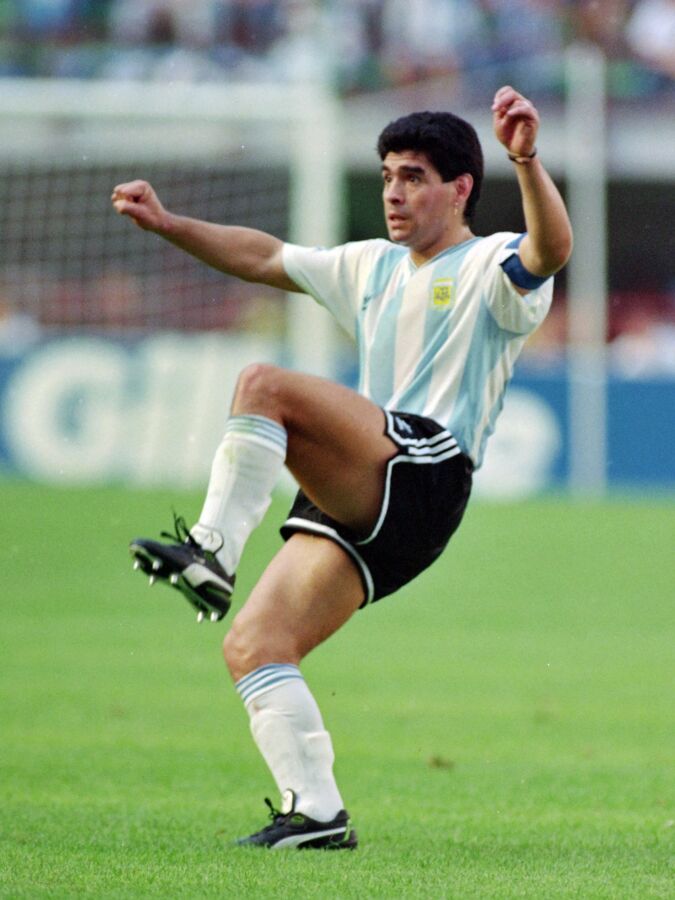 'God is dead'
French sports newspaper L'Equipe commented on the news of Maradona's passing with the words 'God is dead'.
And it's true, this legendary footballer touched the lives of millions. Telemundo broadcaster Andrés Cantor, who grew up in Argentina and has called every world cup since 1990 commented on the sad news:
He was the first power figure that united the world of football. Everyone, regardless of their nationality, wanted to see him play because of his magic. He made Argentina famous around the world. He made Napoli famous around the world. It's very hard for any reader to understand what he meant for Napoli. The very poor southern city in Italy that no one paid attention to. And suddenly this kid put Napoli on the map playing soccer and rebelled against the industrial north and beat the powerhouses of Milan and Juventus and Inter who were the more important and powerful teams not only in Italy but in the world and Europe especially.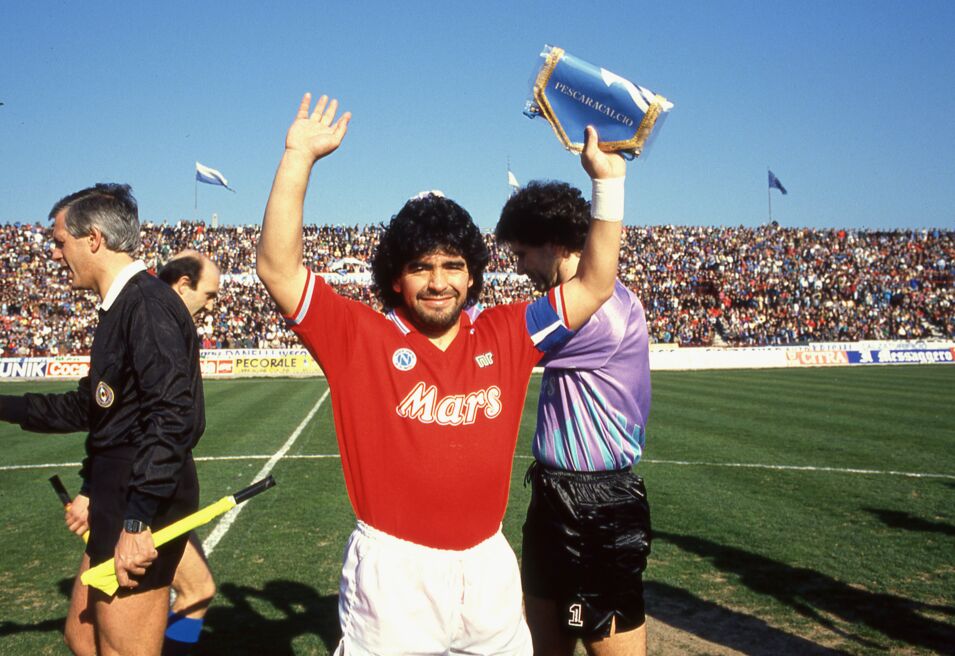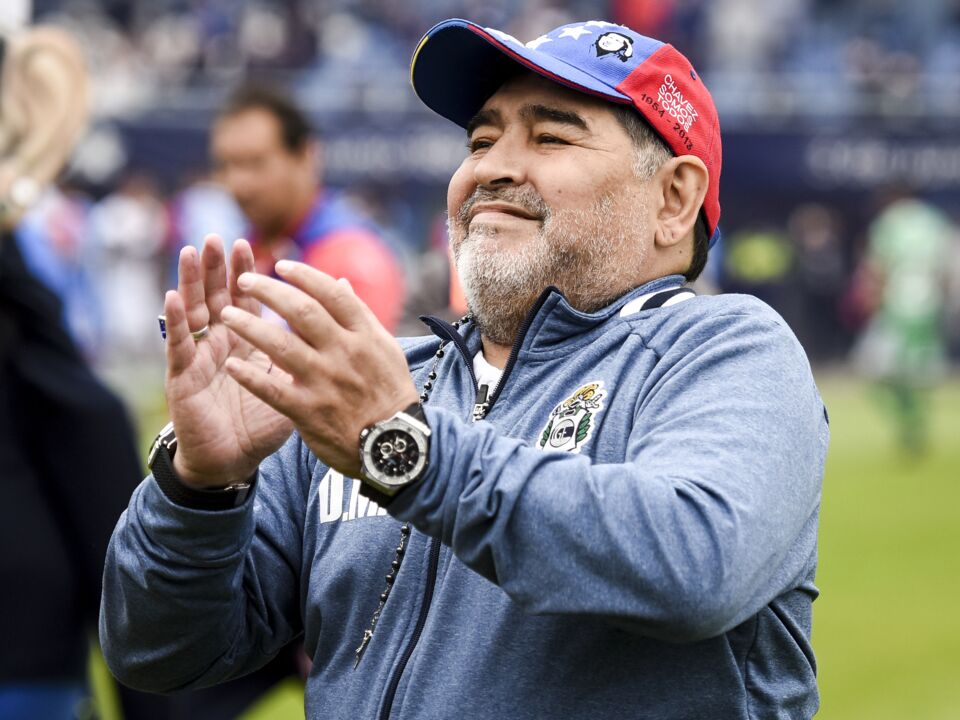 At least one million people are expected to gather at Argentina's Casa Rosada Presidential Palace today to pay their respects to Maradona. While in Naples, where the former footballer lead Napoli to the championships in both 1987 and 1990, thousands of people have been congregating in front of Stadio San Paolo to mourn, sing, swap stories and pay their respects.
Argentinian president Alberto Fernandez has declared three days of mourning for the sports legend after posting on Twitter:
You took us to the top of the world. You made us immensely happy. You were the greatest of all. Thanks for having existed, Diego. We will miss you for a lifetime.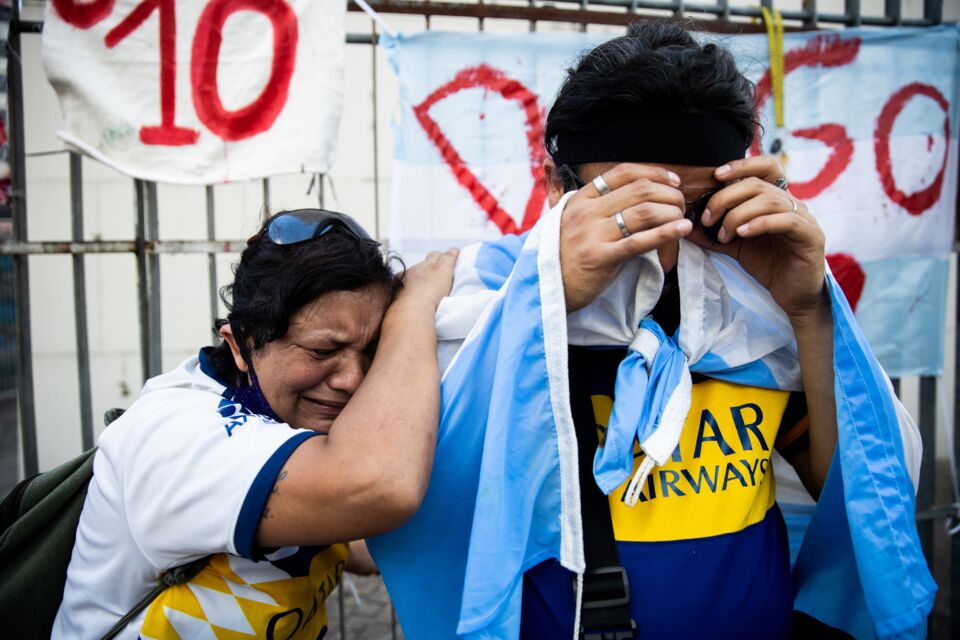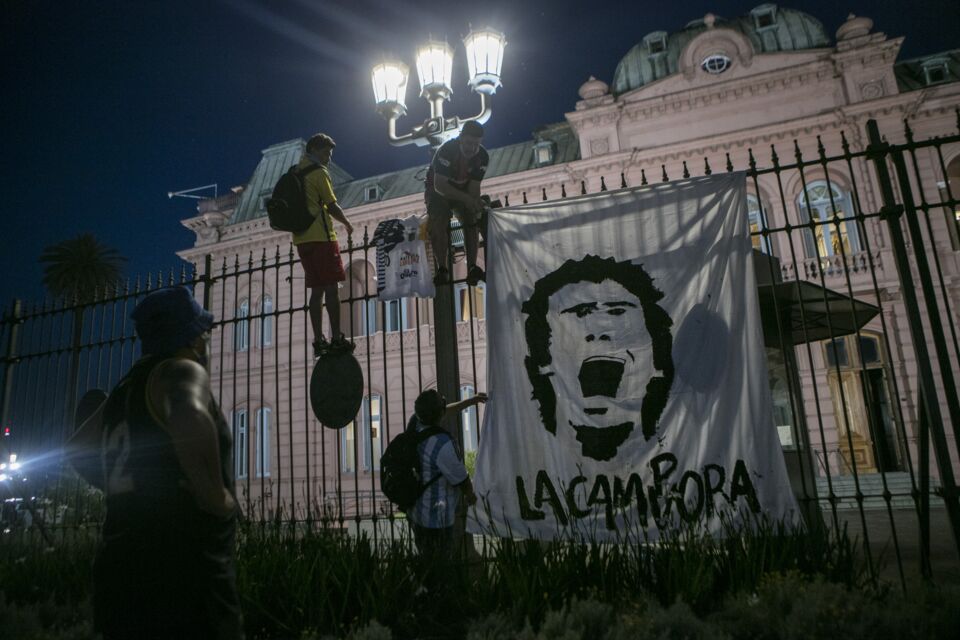 'Thanks to the ball'
Once, while still alive, Maradona had expressed just what he wanted to be engraved on his tombstone.
In a tv interview which aired 15 years ago, Maradona looked inwards and stated that getting old with his grandchildren would mean 'a peaceful death' for him. He went on:
Thanks for having played football because it's the sport that gave me most happiness and freedom and it's like having touched the sky with my hand.
Thanks to the ball. Yes, I would put on the tombstone ...'Thanks to the ball.'