December is just a few weeks away, that means Christmas dinners, gifts and family time are right around the corner. But, while you may be looking forward to your mum's Christmas roast, McDonald's also has some festive food that looks near impossible to resist!
Throughout the Christmas season, McDonald's is releasing special edition menu items and this year's lineup looks to be the best yet.
This season, McDonald's is introducing a must-have mashup of some of our favourite Xmas desserts, a box of Celebrations and vanilla ice cream. That's right, this Christmas Maccas is introducing a new Celebrations McFlurry.
The delectable dessert will feature the iconic soft-serve ice-cream complete with pieces of our favourite Celebration's chocolates such as Maltesers, Galaxy, Twix and Mars bars all topped with a rich and sweet caramel sauce.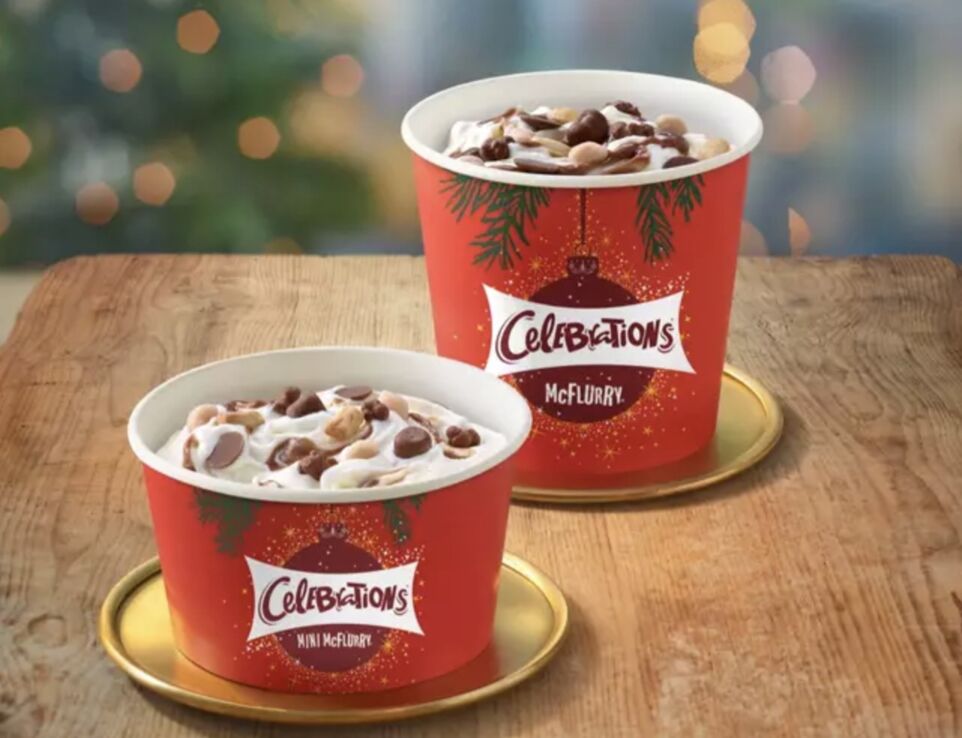 A miniature version will be available for just £99p but no doubt you'll be kicking yourself if you don't buy the full-size version for £1.39.
Sweet tooths won't be the only ones jumping for joy for this Christmas menu.McDonald's has also thought long and hard about all thoseBig Mac lovers...And they won't be disappointed.
For the first time ever, McDonald's UK will be adding the Double Big Mac to their menu. This meaty meal includes not just two, but four beef patties. It's perfect for those with an extra big appetite.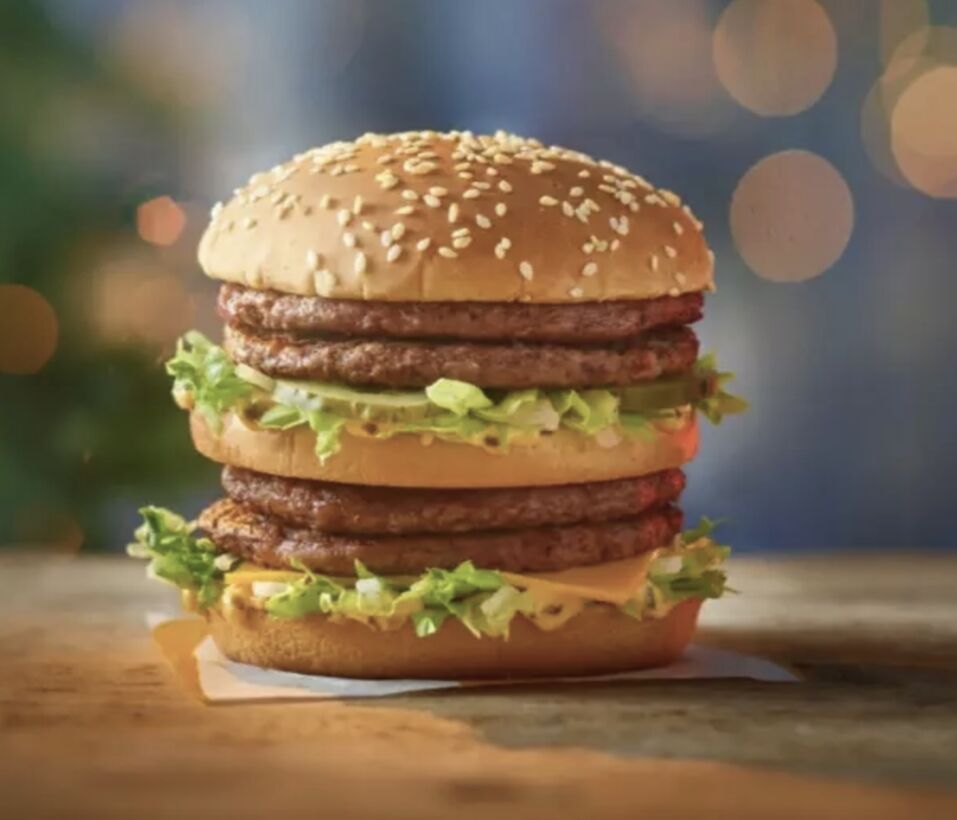 The Double Big Mac also includes the classic Big Mac Sauce, as well as lettuce, cheese and onions and, will cost £4.19 or £5.69 as a combo.
This gigantic burger was initially released in the USA earlier this year with huge success leading to it's UK debut.
Another special deal to keep your eyes peeled for is the Jamaican Jerk Chicken Sandwich which contains two crispy chicken pieces accompanied by a spicy jerk sauce as well as bacon, pepper jack cheese, onion and lettuce all delicately encased by a sourdough bun. This spicy burger will be available for £4.39 or £5.69 as a meal.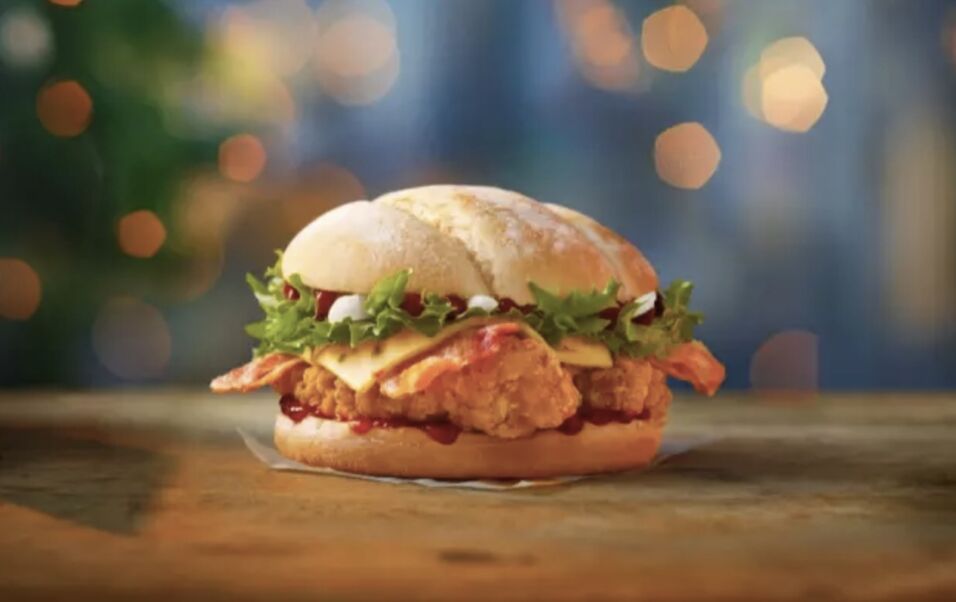 McDonald's Cheese Melt Dippers will also be returning to the menu in time for Christmas for £1.79 for four or £4.79 for a share box (you don't actually have to share though).
And, if you need something to really heat up your insides then McDonald's will also be introducing a Salted Caramel Latte described as a 'hug in a mug' which will set you back a mere £1.69.
The new Christmas menu will be released on the 18th of November and will be available right up until December 29th so you'll have a whole six weeks to enjoy it. And don't forget, even during lockdown, you can always order Macca's right to your door!