Kobe's passing
On Sunday, January 26, 2020, Kobe Bryant died in a helicopter crash at 10 a.m. in California. The basketball legend was accompanied by his daughter, Gianna Bryant, and seven other people on board the aircraft. They were all on their way to a basketball game.
A tragic disappearance, the cause of which TMZ believes may have been the failure of one of the aircraft's engines. An investigation is currently underway to determine the exact cause of the crash.
Los Angeles pays tribute to its legend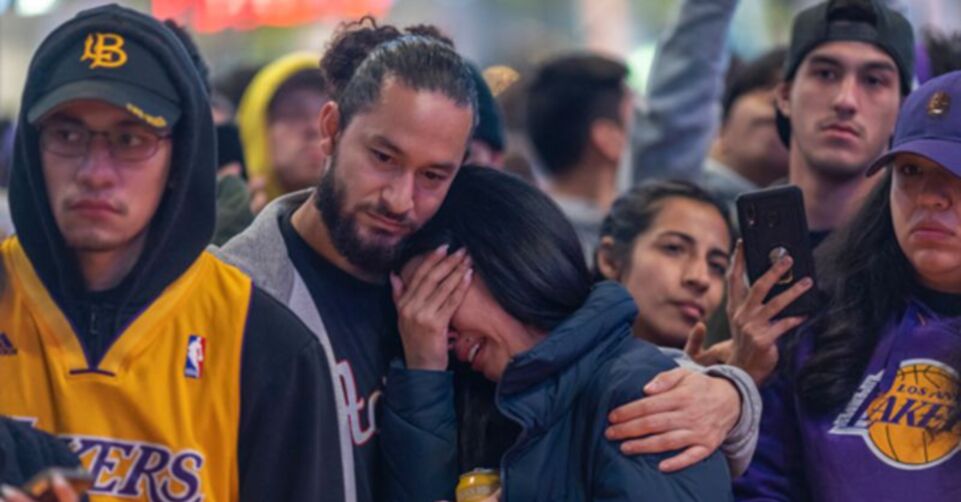 After the official release of this sad news, the people of Los Angeles wanted to pay tribute to one of the greatest, if not the greatest, legends of their city. So a huge crowd gathered in front of the Staples Center to say goodbye to Kobe.
A place well-chosen by the inhabitants of the City of Angels. Indeed, the Staples Center was a theatre where Kobe Bryant was the shining star, the lead performer. During his career, he lit up the floor many times, winning 5 NBA titles.
Celebrities, citizens of Los Angeles and basketball fans the world over have been pouring their hearts out on social media for the victims of this crash including the tragic loss of Mr. 81 the legend himself, Kobe Bryant and his young daughter Gianna.
Kobe is survived by his wife Vanessa Laine Bryant, and 3 daughters Natalia, Bianka and Capri.