He appeared on the cover of Nirvana's Nevermind album; 30 years later, Spencer Elden is suing the band for sexual exploitation.
Elden says the naked image of him as a four-month-old baby in a pool, grasping for a dollar note, constituteschild pornography.
Elden and his lawyers also claim his parents did not authorise the use of the image as the album cover, although previous reports suggest they were paid $250 for the image.
The lawsuit
The lawsuit, filed in a California district court, is seeking damages of at least $150,000 (£109,000) from each of the 15 defendants.
They include the surviving members of the band, Kurt Cobain's widow, and all the record labels that released or distributed the album. According to filed legal papers:
The images exposed Spencer's intimate body part and lasciviously displayed Spencer's genitals from the time he was an infant to the present day… defendants knowingly produced, possessed and advertised commercial child pornography depicting Spencer.
Although US law does not consider non-sexualised photos of infants as child pornography, Elden's legal team claims the image depicted the toddler as 'a sex worker—grabbing for a dollar bill.'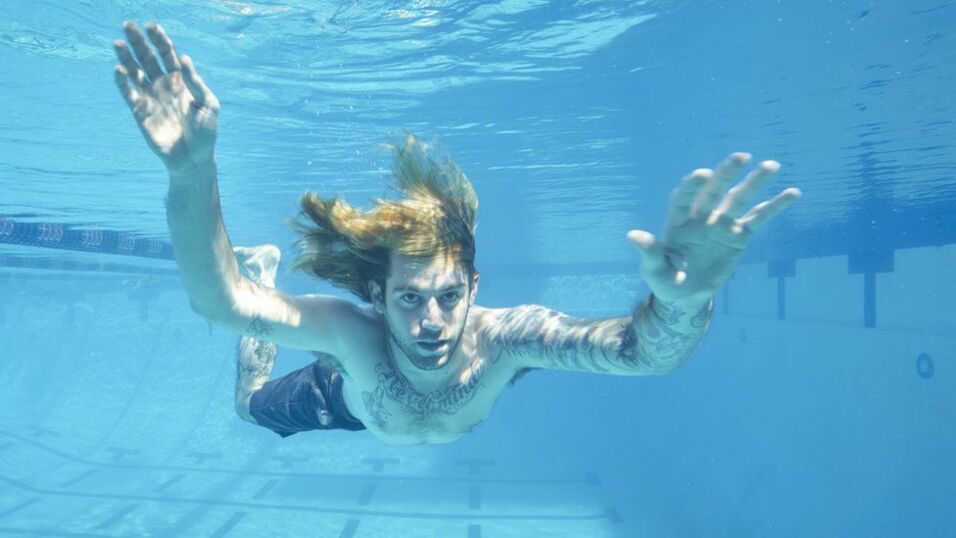 Conflicted
To mark the 10th, 20th and 25th anniversaries of the album, Elden recreated the album cover as a teenager and an adult—always wearing swimming trunks.
He has however expressed different sentiments about the use of the image over the years. In 2016, he told Time Magazine he felt he was 'famous for nothing.'
I just woke up already being a part of this huge project. It's hard not to get upset when you hear how much money was involved... I go to a baseball game and think about it: 'Man, everybody at this baseball game has probably seen my little baby penis,' I feel like I got part of my human rights revoked.
A year prior to that interview, he told the Guardian:
It's always been a positive thing and opened doors for me. I'm 23 now and an artist, and this story gave me an opportunity to work with Shepard Fairey for five years, which was an awesome experience...when he heard I was the Nirvana baby, he thought that was really cool.