Sky Sports has combined the unique qualities of twelve boxers, both past and present to revealthe perfect fighter. Mike Tyson and Mohammed Ali are of course part of the mix and have been picked for their respective uppercut and stamina.
Floyd Mayweather and Roy Jones Jr also made the list for their well-known defence and reflexes.
Others who made the list included Jake LaMotta, Johnny Tapia, Erik Morales, Felix Trinidad, Lennox Lewis, Joe Louis, Manny Pacquiao and Vasyl Lomachenko.
However, the image released had many people questioning Sky's choices. One Twitter user commented:
"Seriously? Jab, Lennox Lewis over Larry 'best jab in boxing"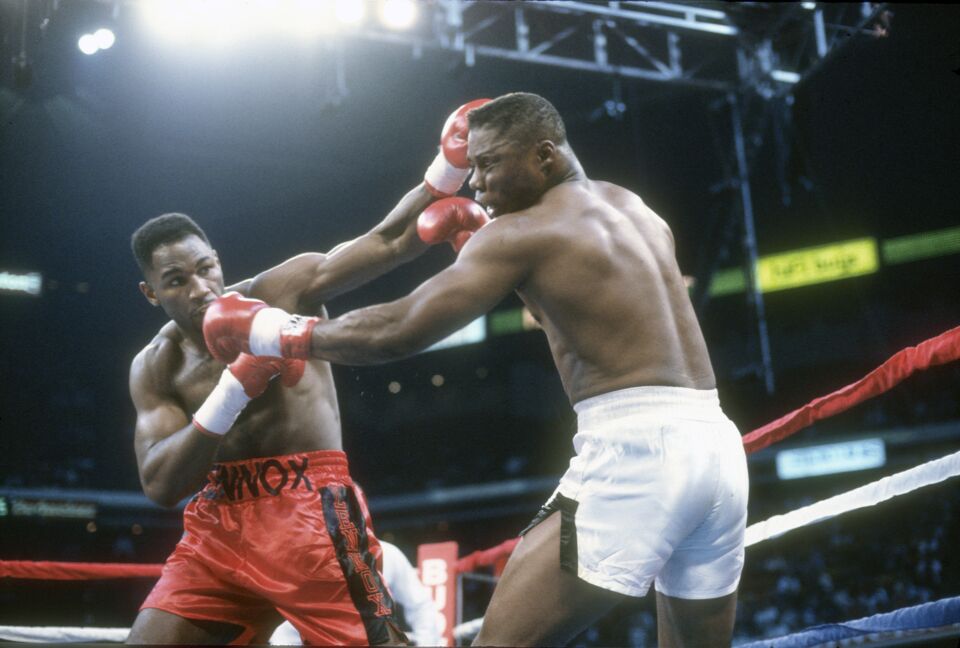 another stated:
"The Psyche should be on here as well, Tyson Fury to achieve what he has after what he went through, Roberto Duran had the heart of a lion. Etc.. Etc..."
While a third commented that some of the best boxers of all time deserved a place on the list also:
"Why are none of the 'specialities' that of Joe Calzaghe, an undefeated British fighter! One of the best British fighters of all time!"
Other boxing fanatics have taken to Twitter to construct their own perfect fighter with Mayweather and Tyson being popular choices for every list.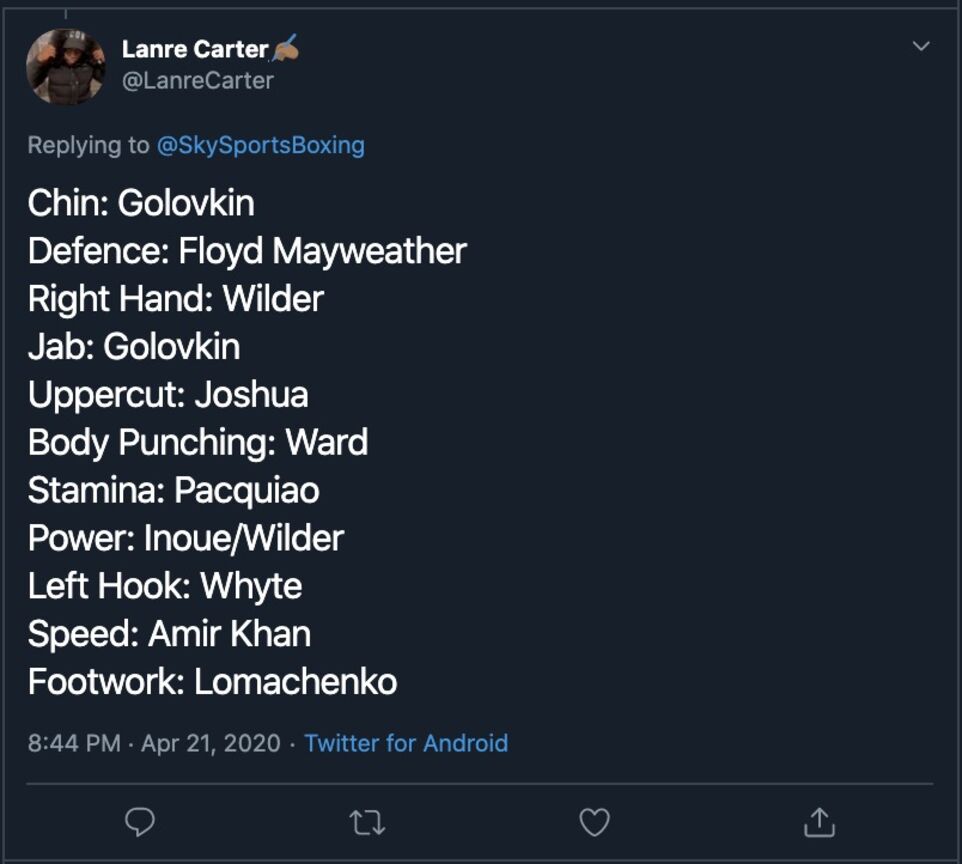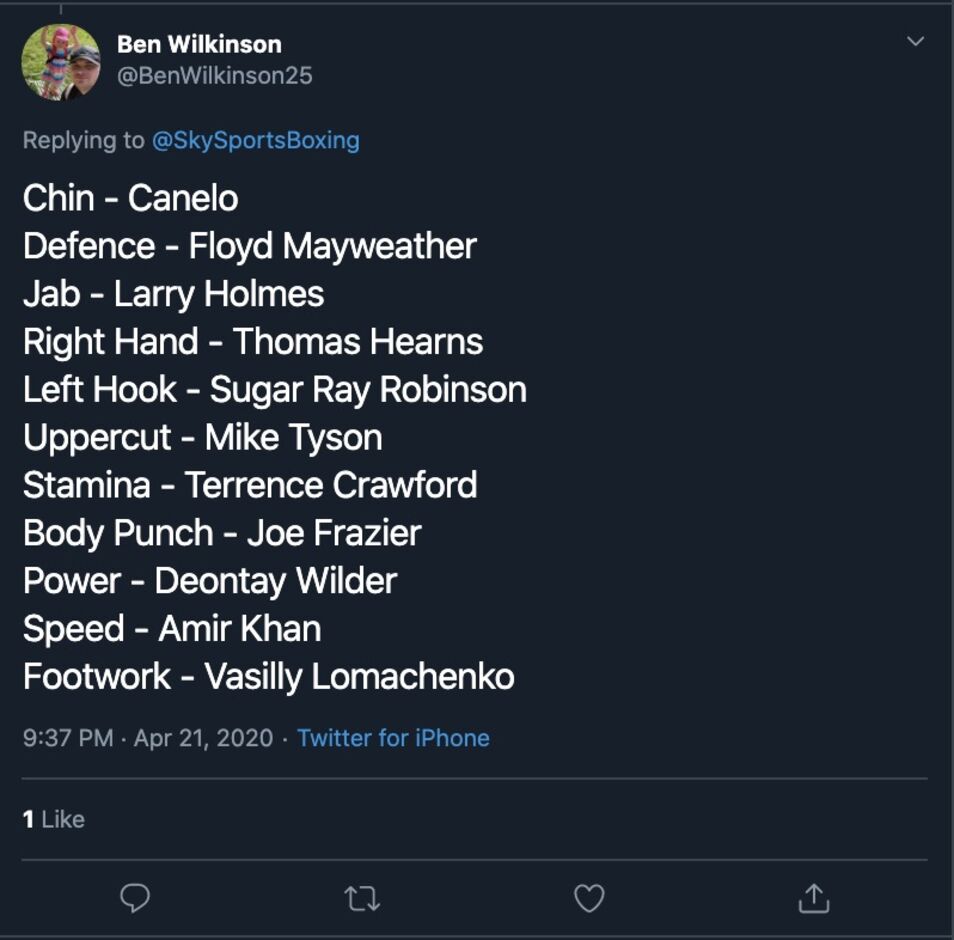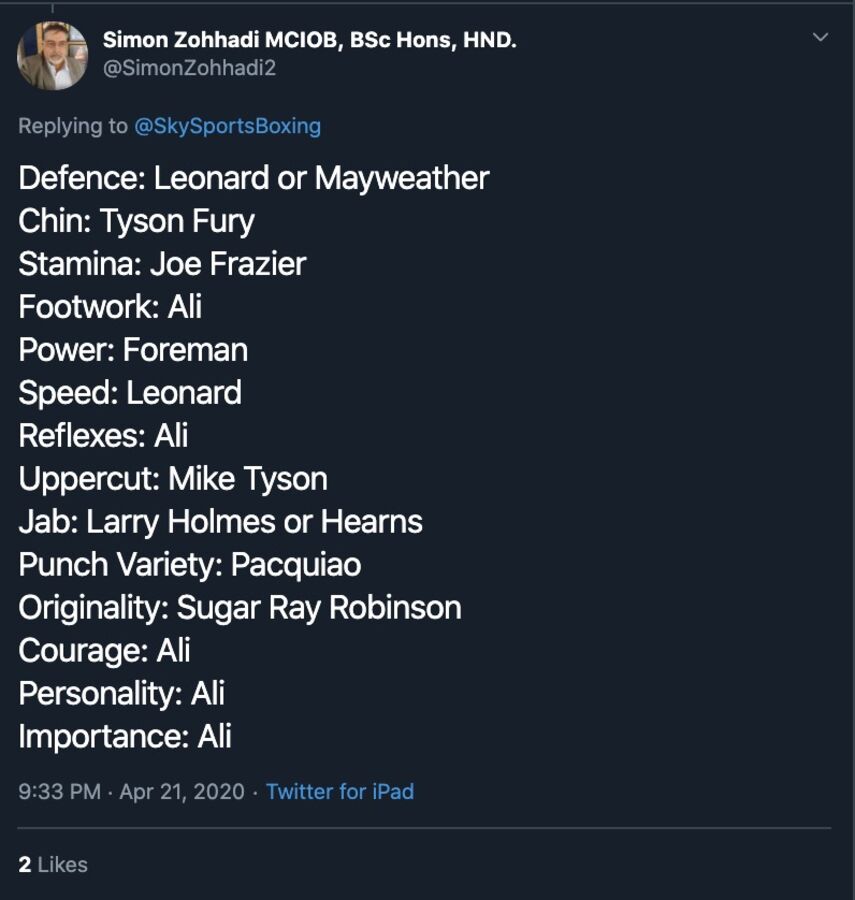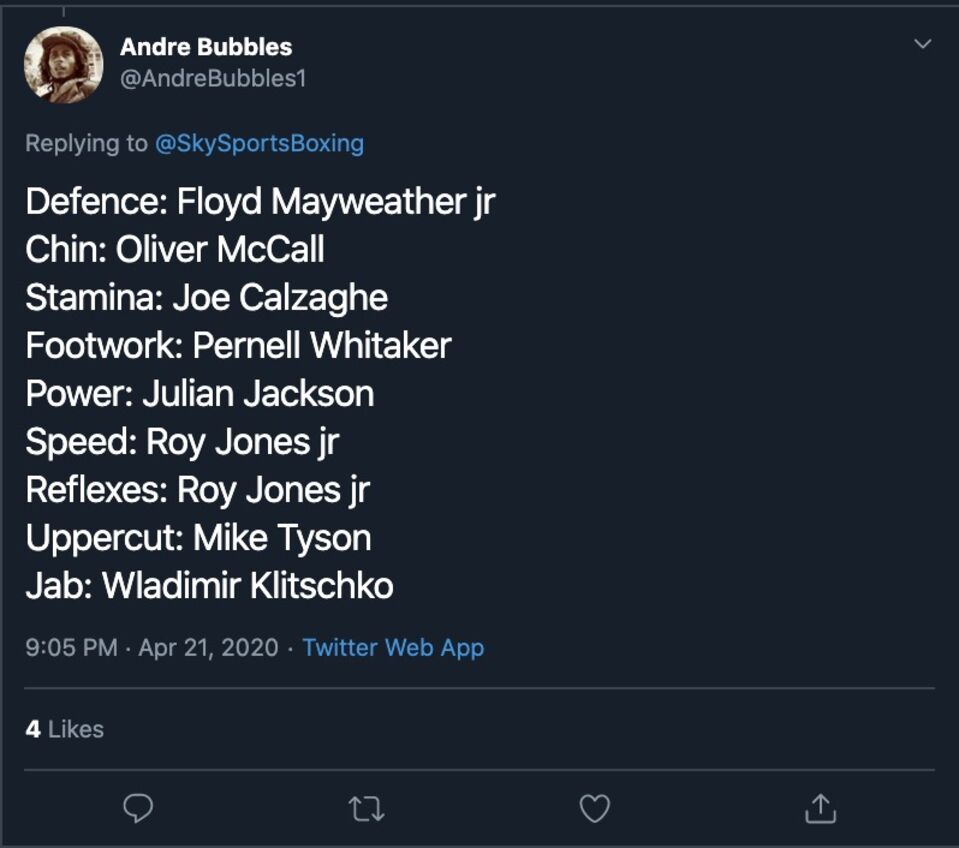 Check out the video above to see the complete list Sky Sports put together to make perfect fighter!