Shark attacks have been known to happen on occasion. But what happened to 16-year-old Muhammad Idul is not exactly common.
He was attacked by a needlefish
While fishing in the waters off Buton, Indonesia, a garfish, also known as a needlefish jumped into the fishing boat and attacked the teenager's neck, Indonesian website Makassar Terkini reports. The images, posted on Twitter, are impressive.
It was when a torch was turned on that the fish allegedly jumped out of the water, the young man told the BBC. Muhammad Idul grabbed the fish and says he held it tightly to try to minimise his injury. It was one of his fellow fishermen who dissuaded him from removing the fish from his neck, which would probably have caused bleeding.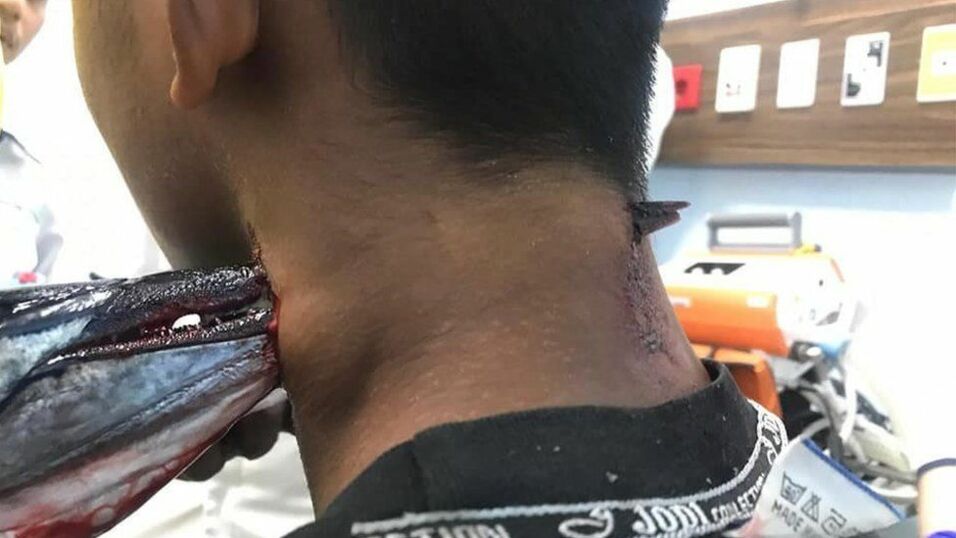 A tricky operation
The young man had to be rushed to hospital for treatment. Five medical experts, three surgeons, and two anaesthetists were needed to remove the fish's snout.
The team of doctors worked for about two hours on the boy's neck. An anaesthetist doctor told the Indonesian site:
To remove the fish's snout, we had to be very careful because there is a large vessel in the neck.
Fortunately, the fish's nose blocked the bleeding.
Operated on back in January, the teenager's life is now safe. He is not in pain, although he cannot yet turn his head to the right. He told the BBC:
I have to be more careful next time.
Garfish can't stand the light and that's why it jumped out of the water and into me.