It's probably one of the most intrusive thoughts that just won't leave your mind -especially after reading this- but we all harbour the fear of one day finding a snake coiled up in our toilet. For this Stourbridge woman, she lived that nightmare when at 5am, she saw a 4ft python resting its head on her toilet seat.
Drunken Hallucination?
Laura Tranter, 34, said at first she thought she was hallucinating when she made the discovery after stumbling out of bed last weekend. She had to do double-check just to be sure before rushing out of the house to a friend's. When she got there, her friend wondered if she had been drinking.
I shut the toilet door and thought, have I really seen that, so I double-checked if it was real - but I really thought I was hallucinating. I went around my mate Sarah's house at half five in the morning in my dressing gown and trainers. She was so confused she asked if I'd been drinking.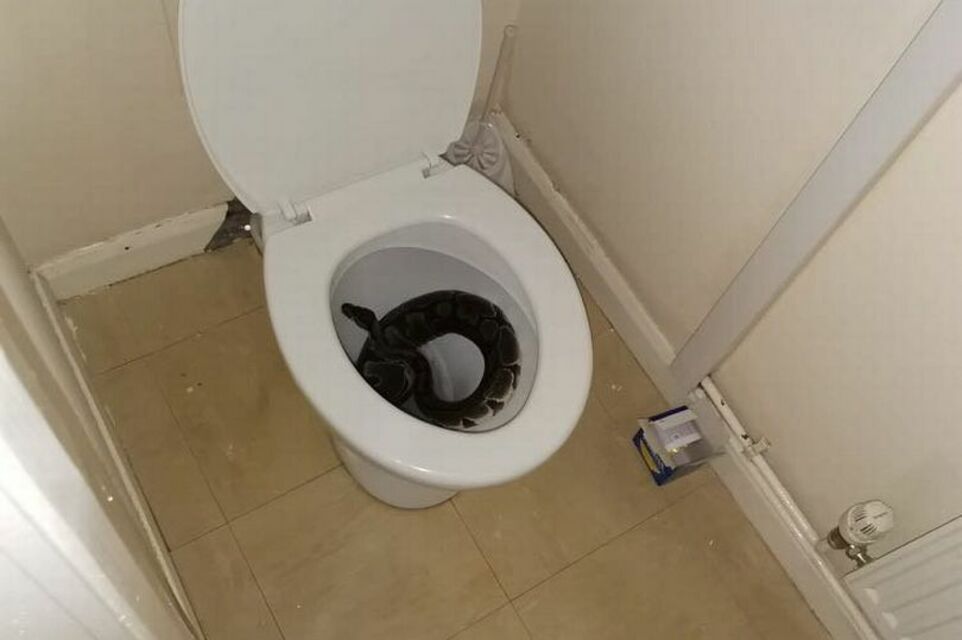 The Rescue
Eventually, she collected herself and called the Royal Society for the Prevention of Cruelty to Animals (RSPCA) which was closed at the time.
Together with two friends who happen to be spider-and-snake enthusiasts, they managed to get the reptile out of the toilet bowl; a process that took longer than she had thought.
It was actually stuck in my toilet, because it was so fat in the middle that it couldn't get out and couldn't get back. We couldn't actually get it out, so we had to put washing up liquid down the toilet and then flush it to help get it out.
It is not clear where the snake came from, but her friends suspect someone keeping it as a pet might have let it out, and it somehow found its way into the sewer and into Laura's toilet. The snake has since been taken in by the RSPCA.
As for Laura, it might take her a while to comfortably use the crapper after last Saturday's incident.
I still can't get my head around it, I really can't.
You and me both!